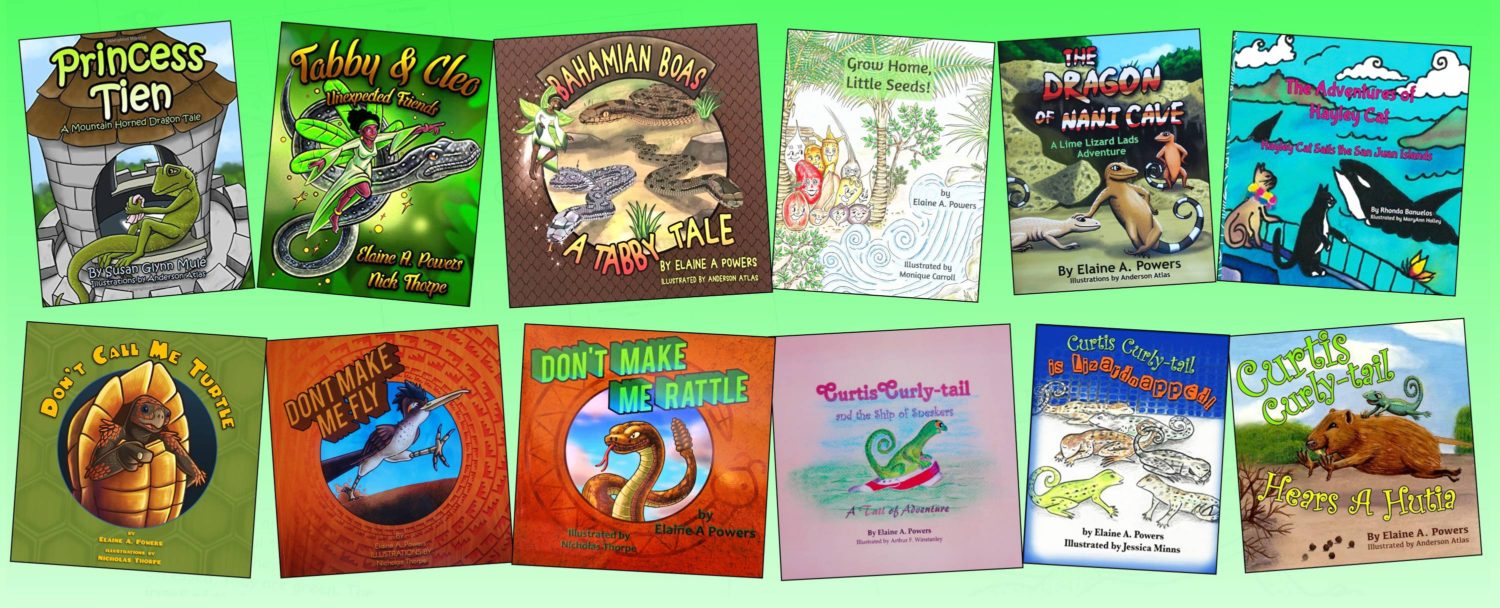 Welcome to Lyric Power Publishing, where we believe children's books should be educational and entertaining. Our illustrations are unusual in the children's book marketplace: They are vivid—to attract the reader to both the written word and the fascinating world of science. Science is interesting and fun when presented in delightful rhymes or engaging adventures,  No dry text books here! But don't think these stories are only for children. Our fan mail indicates adults enjoy them equally and have also gained new knowledge.
We may be a small publisher, but we have a mighty mission:  Science education should not be boring! To that end, in addition to our fun, science-based books in print, we have developed our own activity sheets and bundled them into 12 to 47-page study-units. Our affordable, printable activity sheets, workbooks, flannel-boards and standups for Grades K-5 provide creative and fun opportunities to learn about ecology, reptiles, birds, mammals, habitats, predators and prey, plants, rocks, maps and directions. They include coloring pages and lessons on anatomy, life-cycles, crossword puzzles, cut-and-paste, word searches, spelling, vocabulary, math, and story-writing, and more.
Wouldn't your children rather count iguanas or bats than apples and oranges? Our workbooks can be viewed at the Workbooks tab and are downloaded to be printed and used as many times as you'd like.
We hope you will enjoy all there is to see on the Lyric Power Publishing website. You can meet our authors and illustrators under the Home tab and see our books at the Our Books tab.
Thank you for joining us as we discuss our work and our insights on this blog, Tails, Tales, Adventures, Oh, My! If you'd like to receive our updates in your email, use the subscription box in the right column of any page but the Home page. If you have any questions or comments, please contact us at iginspired@gmail.com.