Anderson Atlas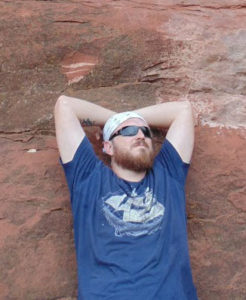 Anderson Atlas is an author and illustrator who lives in the hot Sonoran Desert among scaled survivors, steely-eyed hawks and majestic saguaros. He is inspired by crowded malls, streams hidden by massive boulders, dense forests, and distant mountain ranges.
He went to school for graphic design, and discovered that putting exciting and lengthy stories to his illustrations fit like bananas with ice cream. He's written children's books, YA and middle grade novels, and a conspiracy-filled apocalyptic novel. He runs a successful freelance career painting for other children's book authors and novelists.
Atlas, his wife, son and daughter live in Tucson, Arizona, where he is actively involved in book groups, helping with a ninja kid class and sailing in Southern Arizona lakes. In his free time, he reads, watches movies, and spends a lot of time with family and friends.
His Author platform page is AndersonAtlas.com,
Nicolas Thorpe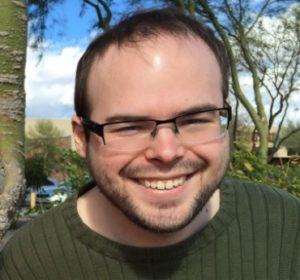 Nicholas Thorpe is an Illustrator with a BFA in Animation. He's a Tucson native meandering the hills of the Pacific Northwest. He hunts for elusive house hippos in his spare time.
Arthur F. Winstanley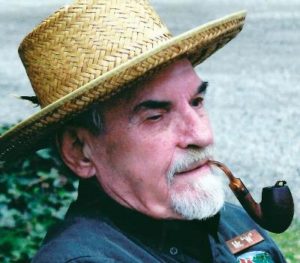 Arthur F. Winstanley (1928-2014) was born in Brooklyn, New York. He served in the Army during the Korean War from 1950 to 1953, receiving the Bronze Star Medal and others. He was discharged as a First Lieutenant. He earned his Bachelors of Fine Arts at Cooper Union in New York and his Masters of Fine Arts at Syracuse University, New York. He was employed by AT& T in Berkeley Heights, NJ as an Art Director for their Engineer Magazine. Arthur was also a Boy Scout Leader for many years and after retirement from AT&T, worked as a tour guide for the Red Mill in Clinton, NJ. He also was involved in several community theatre companies. He had the privilege, saying it was great fun, to illustrate the children's book, Curtis Curly-tail and the Ship of Sneakers. He is survived by his wife, Kate; brother, John; four daughters; three sons; 18 grandchildren and six great grandchildren.
Diane Ronning
HOW TO EAT BREAKFAST by author Gene Twaronite, features watercolor illustrations by Diane Ronning, and focuses on discovering how animals eat.
Diane likes to watch wild desert critters wander into her yard searching for food, so it was a treat for her to put watercolor pictures about how animals eat to Gene's words.
Ronning holds a bachelor's degree in Art and is an illustrator, writer and art educator who teaches art lessons to children of all ages. Learn more about Ronning at her website www.dianeronning.com or www.dianeronning.blogspot.com.
Monique Carroll 
Grow Home, Little Seeds, and Curtis Curly-tail is Blown Away
Monique Carroll originally from Switzerland, resides in Governor's Harbour, Eleuthera, Bahamas. Her love of painting and drawing started as soon as she could hold a pencil and brush. Desiring a life in the outdoors, she traveled the world working at an incredible range of jobs, such as Swiss farmer, saleswoman, ski instructor, mountaineer, Australian cowgirl, camel driver in Africa, yoga instructor, and sailor. She finally landed on Eleuthera, threw the anchor, and was home. Where she lives with her husband, two daughters, a macaw, dogs, cats, and foster animals. Monique teaches yoga while pursuing her art and creating native products.
Follow her on Instagram: @moniquecarrollislandyoga
Jessica Minns 
Curtis Curly-tail is Lizardnapped
Born in the Bahamas and raised on the island of Exuma, Jessica Minns is a talented visual artist specializing in ceramics, painting, printmaking, and photography. Inspired by the natural beauty of the Bahamas, Jessica's illustrations reflect her heartfelt passion for her island home.
Simone Scott 
Fly Back to the Brac, Brian Brown Booby
Website: www.caymanbracartists.com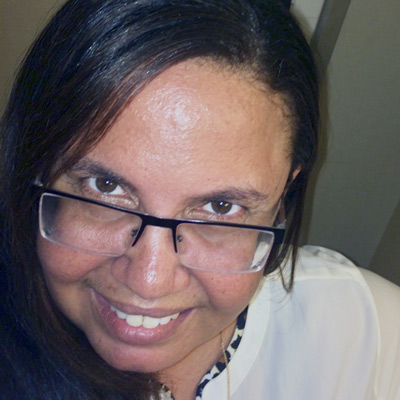 After graduating from Cayman Brac High School, Simone Scott knew she wanted to go to an Art College. She got a job at Dive and Photo Tiara to learn about photography and slide processing allowing her to make a slide portfolio of paintings. A portfolio that earned her a full CI Government Scholarship to attend Ringling School of Art and Design. Once living on the Brac again in 1994 Ms. Scott opened a small gallery, Simone's YFE Art Gallery located in her parent's craft shop NIM Things.
In 1998 Simone became a Board Member of the National Gallery of the Cayman Islands and began working with the National Gallery in 2007. Ms. Scott is currently contracted by the National Gallery as their Cayman Brac and Little Cayman Rep / Instructor and by CTA for Heritage Arts Education as Brac Program Coordinator.
Simone has received numerous awards but the most distinguished so far has been the National Bronze Award for Creativity in the Arts and Chairman's Award from CNCF. While Simone loves to travel, her home Cayman Brac provides lots of inspiration for her paintings, digital art, and photography. Read more about her in this article featured in the Cayman Island's most trusted news source, Cayman Compass, as well as the Autumn/Winter 2021 issue of InsideOut magazine. 
Illustrated books
'Let's Explore the Cayman Islands' book by Taura Ebanks sells on 

amazon.com

 published 2014.

'Longbeach, Cayman Brac' painting used for front and back cover of 2016 CNCF Foundation magazine. Along with photos.

'Quest on the Marl Road: Children of the Bluff series' book by Kathleen Bodden Harris sells on 

amazon.com

 published 2017
Books Self-published
'

My Cayman Art' book sells on 

bookemon.com

 published 2014.

'Chit Chat: A Collection of Caymanian Photography and Poetry' by Alta Bodden-Solomon and Simone Scott was published in 2014 using a grant from CNCF. sells on 

caymanbracartists.com

'Simone'S Digital Art' 

https://itun.es/us/mVDZab.l

 sells on iBooks
Haley Gray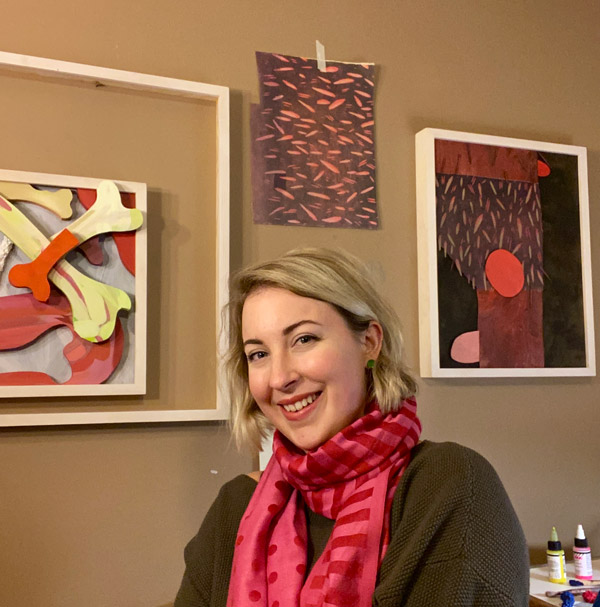 Haley Gray is an illustrator and studio artist who graduated from Illinois State University with her Bachelor of Fine Arts in Painting. She is currently working at the Peoria Playhouse Children's Museum and loves helping kids use their imagination to create projects in the Real Tools Makerspace.
Jacqueline Klene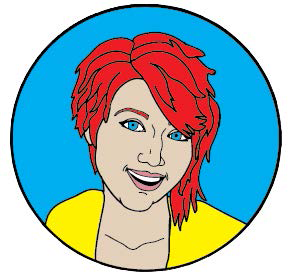 Jacqueline Klene is an artist and illustrator currently based in St. Louis, MO. She graduated from Bradley University in Peoria, IL with a BFA in Studio Art – Drawing in 2014. Her artwork can be seen on display throughout the Midwest in various galleries and exhibitions. She also has self-published and illustrated the children's book, "Ollie: The Littlest Collector," and is currently working on another story that will be available soon. The book and her work can be found at www.JacquelineKlene.net. A sincerely hearty "thank you" goes out to her family for their never-ending support — twenty five years and counting of support. Much love!