Anderson Atlas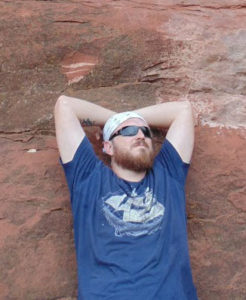 Anderson Atlas is an author and illustrator who lives in the hot Sonoran Desert among scaled survivors, steely-eyed hawks and majestic saguaros. He is inspired by crowded malls, streams hidden by massive boulders, dense forests, and distant mountain ranges.
He went to school for graphic design, and discovered that putting exciting and lengthy stories to his illustrations fit like bananas with ice cream. He's written children's books, YA and middle grade novels, and a conspiracy-filled apocalyptic novel. He runs a successful freelance career painting for other children's book authors and novelists.
Atlas, his wife, son and daughter live in Tucson, Arizona, where he is actively involved in book groups, helping with a ninja kid class and sailing in Southern Arizona lakes. In his free time, he reads, watches movies, and spends a lot of time with family and friends.
His Author platform page is AndersonAtlas.com,
Nicolas Thorpe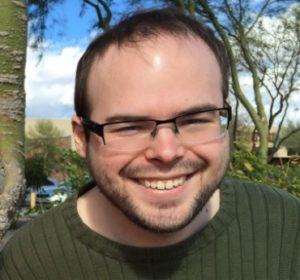 Nicholas Thorpe is an Illustrator with a BFA in Animation. He's a Tucson native meandering the hills of the Pacific Northwest. He hunts for elusive house hippos in his spare time.
Arthur F. Winstanley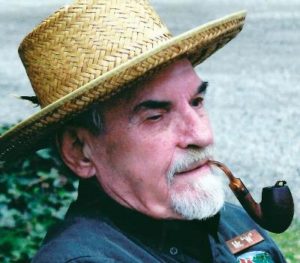 Arthur F. Winstanley (1928-2014) was born in Brooklyn, New York. He served in the Army during the Korean War from 1950 to 1953, receiving the Bronze Star Medal and others. He was discharged as a First Lieutenant. He earned his Bachelors of Fine Arts at Cooper Union in New York and his Masters of Fine Arts at Syracuse University, New York. He was employed by AT& T in Berkeley Heights, NJ as an Art Director for their Engineer Magazine. Arthur was also a Boy Scout Leader for many years and after retirement from AT&T, worked as a tour guide for the Red Mill in Clinton, NJ. He also was involved in several community theatre companies. He had the privilege, saying it was great fun, to illustrate the children's book, Curtis Curly-tail and the Ship of Sneakers. He is survived by his wife, Kate; brother, John; four daughters; three sons; 18 grandchildren and six great grandchildren.
Diane Ronning
HOW TO EAT BREAKFAST by author Gene Twaronite, features watercolor illustrations by Diane Ronning, and focuses on discovering how animals eat. 
Diane likes to watch wild desert critters wander into her yard searching for food, so it was a treat for her to put watercolor pictures about how animals eat to Gene's words.
Ronning holds a bachelor's degree in Art and is an illustrator, writer and art educator who teaches art lessons to children of all ages. Learn more about Ronning at her website www.dianeronning.com or www.dianeronning.blogspot.com.