Guam: Return of the Songs by Elaine A. Powers
Introducing the brown treesnake to Guam destroyed many native animals in the island ecosystem. This book tells the story of that invasion and the return of Guam's native birds, in both English and CHamoru.
SQUIRRELS OF THE SONORAN DESERT
by Elaine A. Powers
Despite their different appearances, all the squirrels native to the Sonoran Desert are ground squirrels! Burrow into this book to learn about their shared and unique features. This is a great family read for ages five and up. If your little ones are curious about those borrowing, furry squirrels in your backyard or at your favorite park, Squirrels of the Sonoran Desert is a great introduction. It's full of insightful information and wonderful illustrations. Even if younger children don't remember all of the scientific knowledge contained in this book, it's important to start imprinting their brains with positive, educational, and interesting information about the world around them.
QUEEN OF THE NIGHT: THE NIGHT-BLOOMING CEREUS by Elaine A. Powers
BAHAMIAN BOAS: A TABBY TALE by Elaine A. Powers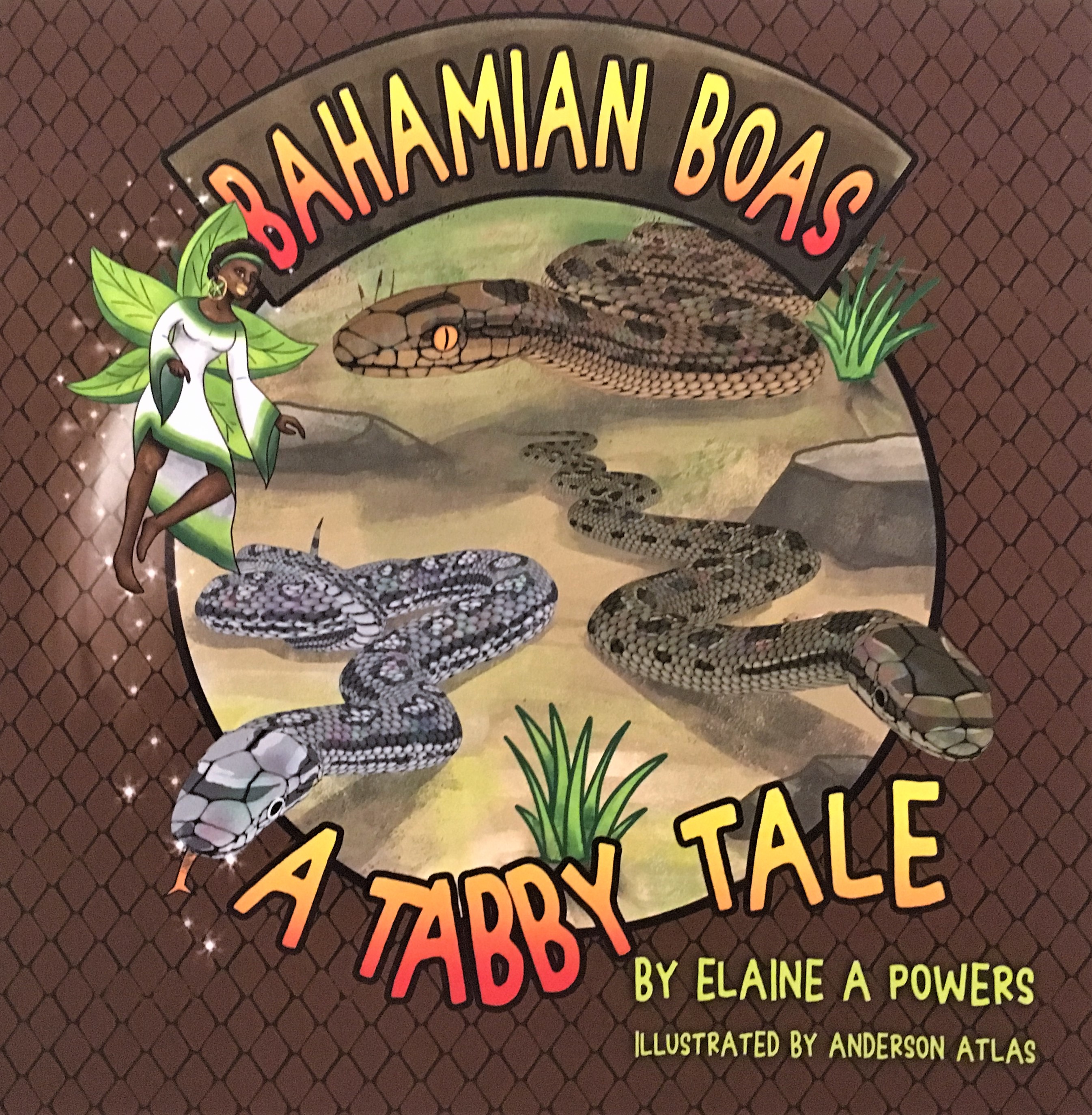 Tabby, the Five-Finger Fairy, introduces the fascinating, colorful Bahamian Boas. Learn about the natural history of the native, but often misunderstood, snakes of the Bahamas.
 TIME AND THE GARDEN, A BOOK OF ESSAYS By Jo Busha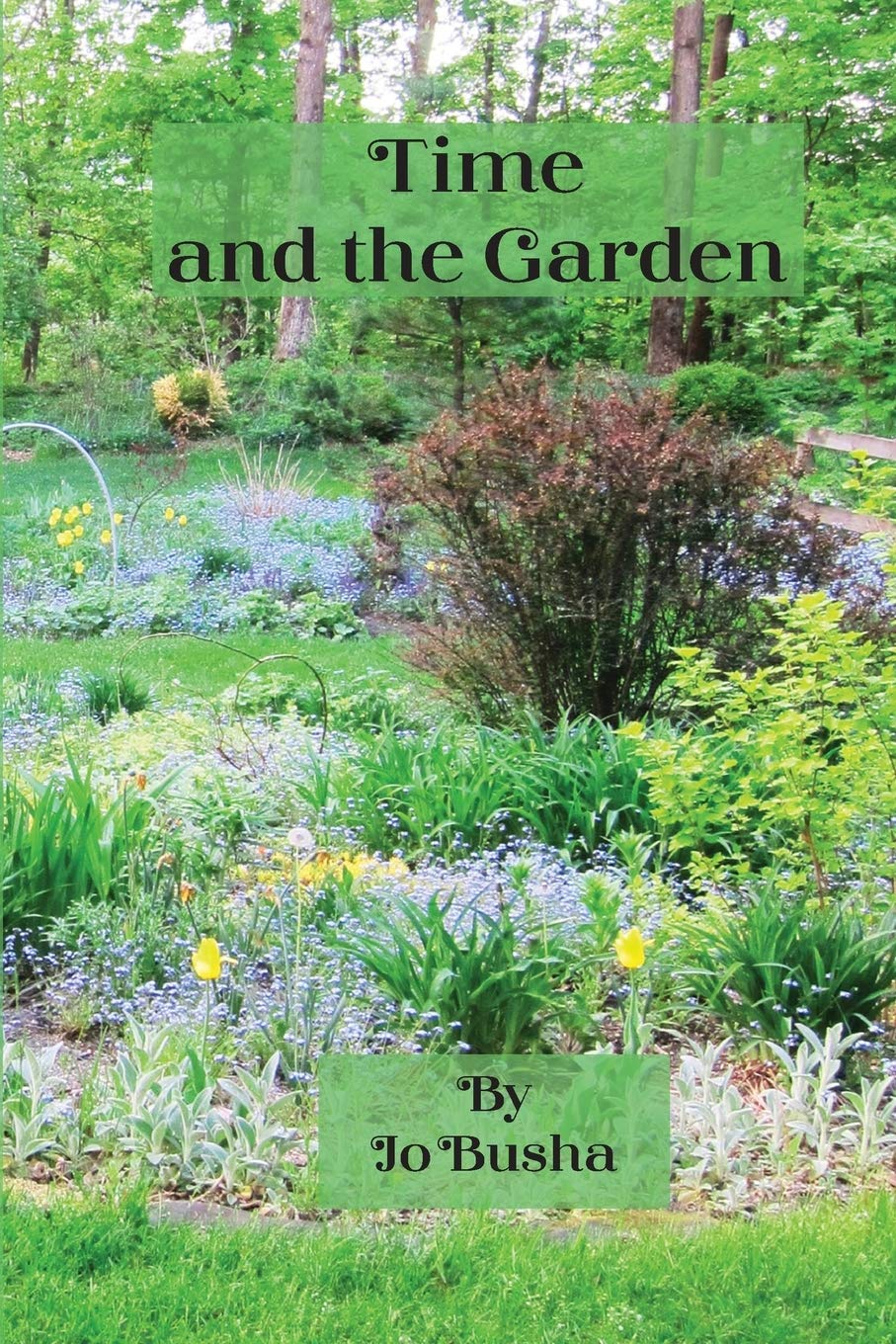 Time and the Garden is a collection of essays written over a ten-year period about gardening, life in Vermont, and observations of the natural world by author, Jo Busha. It is arranged by season, but not all the essays have a specific seasonal connection. It will appeal to gardeners, readers seeking a strong sense of place, and people interested in rural living, even if they aren't able to live it. This place, where Busha has lived for 45 years, has played a huge role in her life. While not a how-to book, gardeners may find the essays instructive. Booklovers are likely to feel this a cozy read, warmth for a snowy day.
BROWN BOOBY BIRDS OF CAYMAN BRAC By Bonnie Scott
BUY NOW AT AMAZON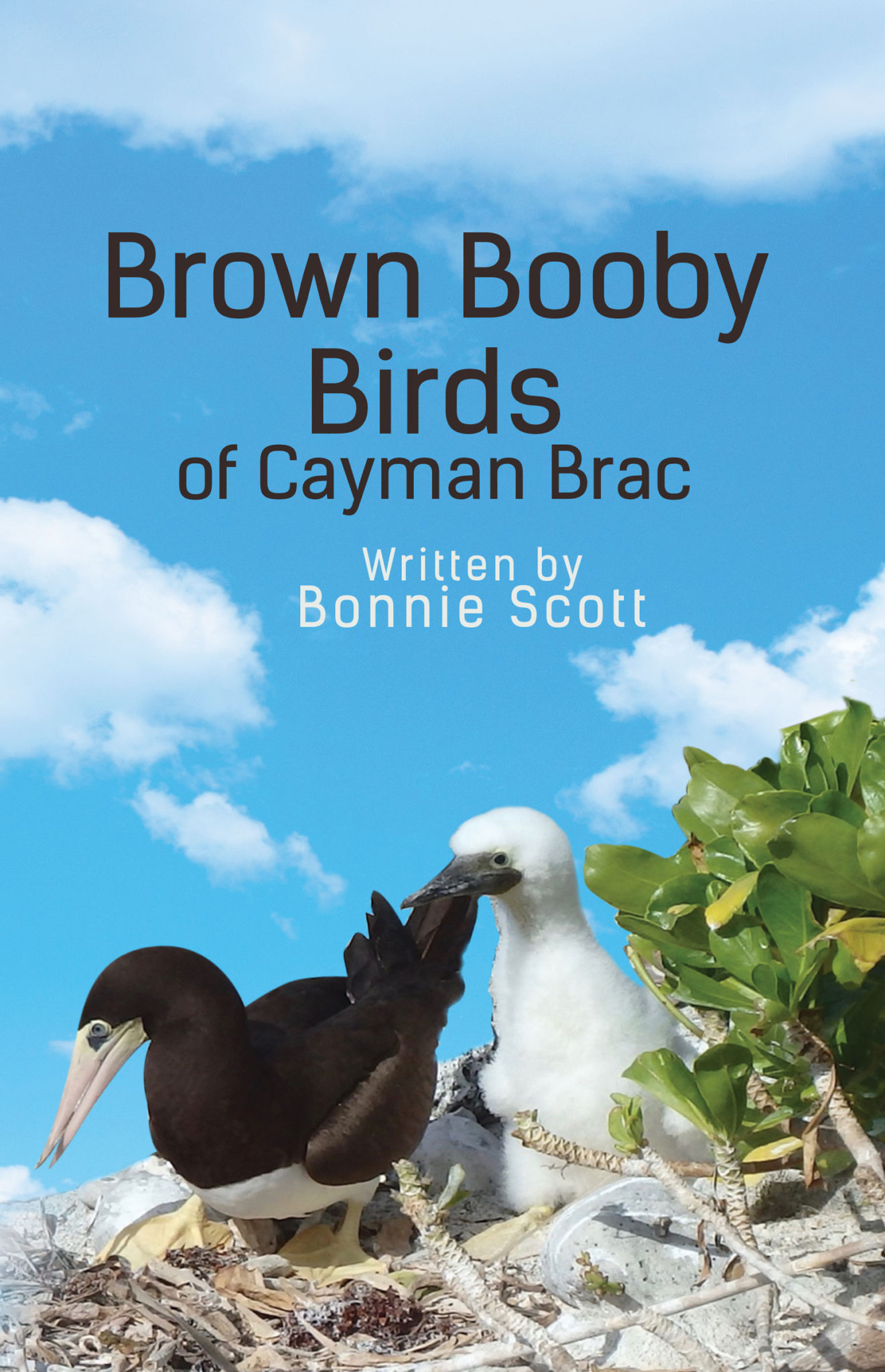 Meet the Brown Booby, a large sea bird which is a year-round resident only of Cayman Brac. They are not found at all in Grand Cayman or Little Cayman. These birds are a spectacular sight, soaring and gliding along the Bluff edge and the shore, diving for fish to feed their young, perching on rocks in the sun, then returning to their nesting colonies. With only about forty nesting pairs on the Brac, they are protected by Cayman law.
TABBY & CLEO: UNEXPECTED FRIENDS by Elaine A. Powers
Cleo, a Bahamian boa, one of the misunderstood animals of The Bahamas, rescues Tabby, a Five-Finger Fairy. Seeking a safe place for Cleo to live, this unlikely pair help each other and the people they meet along the way. Tabby loves Bahamian wildlife, Bahamian bush teas, and making friends with animals and humans alike.
Important conservation issues that threaten Bahamian wildlife (wildlife smuggling, habitat loss, invasive species and human intolerance of animals such as snakes and spiders) are woven into this charming tale of friendship.
GROW HOME, LITTLE SEEDS by Elaine A. Powers
The graduating bundle of mixed seeds of the Leon Levy Preserve vows to stay together and form their own forest. Will they be able to remain together or will their natures lead them in different directions? Will they find what they need to survive, to germinate, to put down roots? Join these Bahamian natives on their adventures to find their places to call home.
DON'T CALL ME TURTLE by Elaine A. Powers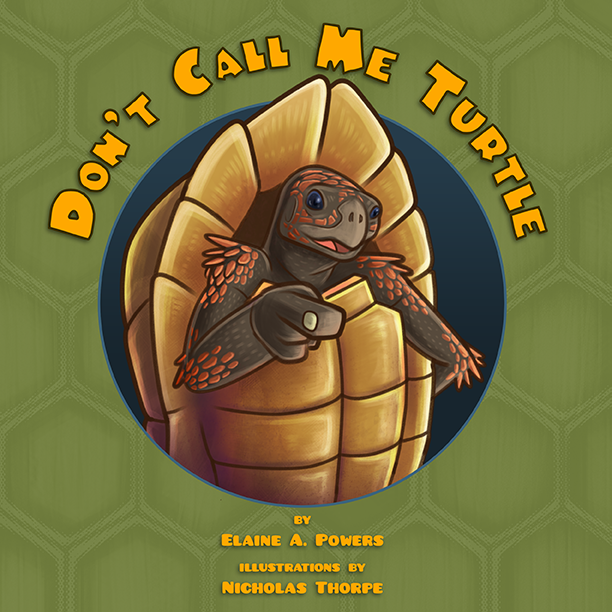 Tortoises and turtles may look alike, but they are VERY different! This fun illustrated book teaches the differences between these two creatures, and explains a bit about the habits and preferences of the tortoise.
HOW NOT TO PHOTOGRAPH A HUMMINGBIRD by Elaine A. Powers
A colorful (and funny!) guide
to the Sonoran Desert!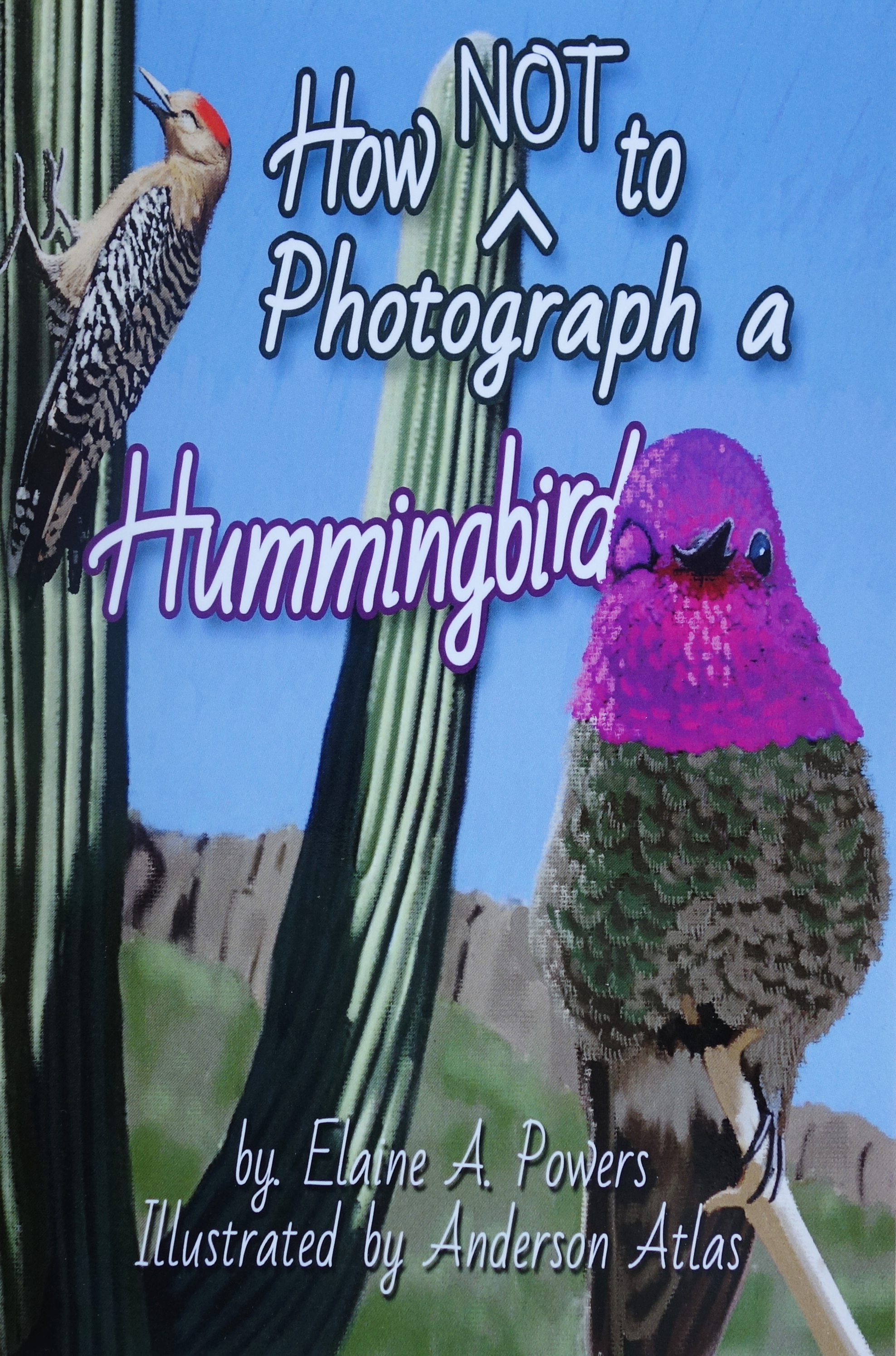 This colorful picture book for all ages teaches about the Sonoran Desert—with a sense of humor. It pits one bumbling human against the desert as he carelessly attempts to photograph an Anna's Hummingbird. Enjoy the chase as the photographer is tripped up by a rock, stabbed by a Mesquite tree and rattled by a Western Diamondback. Then use the glossary to teach about the rich variety of life in the Sonoran Desert. Humor makes learning fun and easy!
DON'T MAKE ME FLY by Elaine A. Powers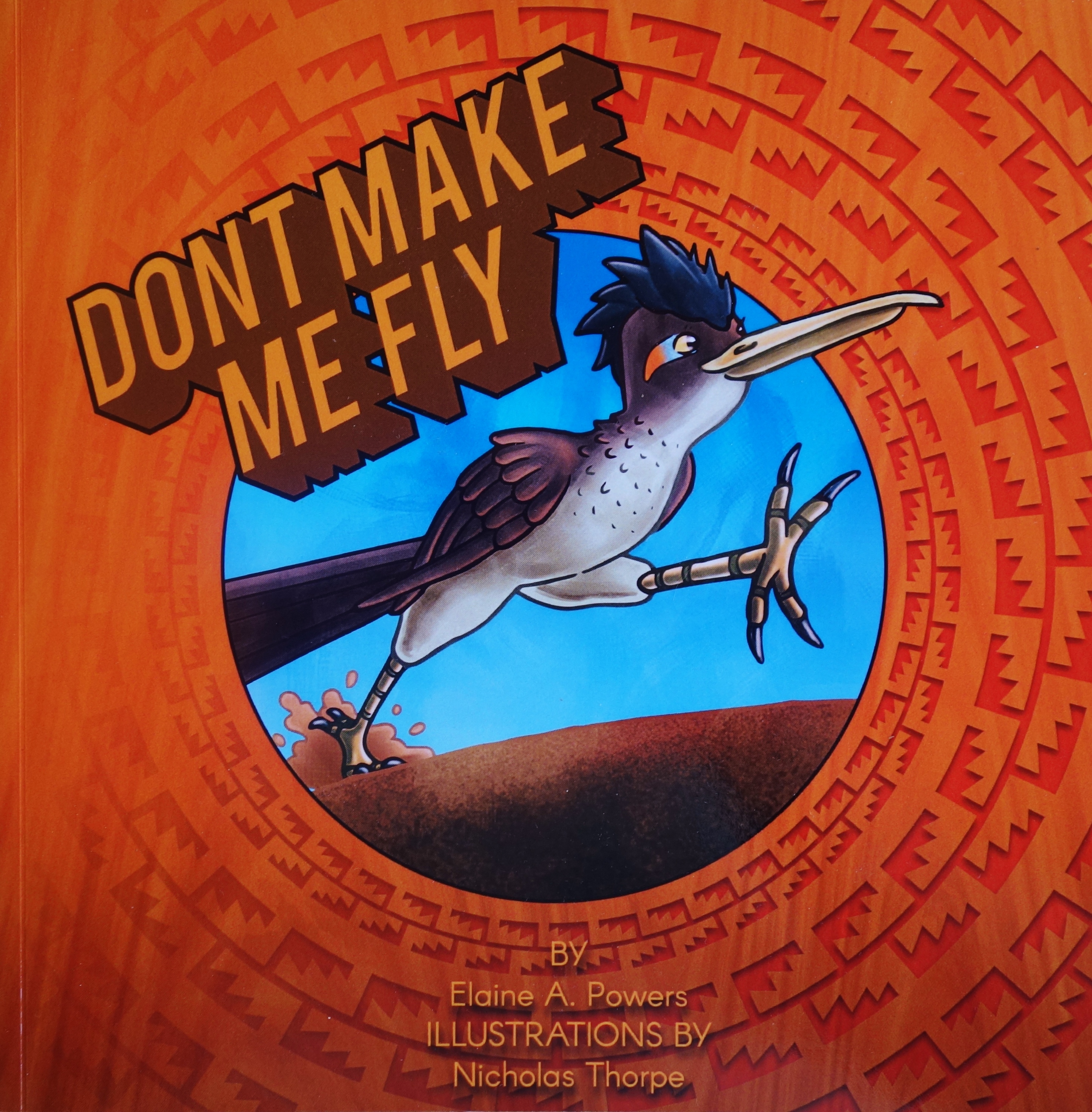 "With vibrant illustrations by Nicholas Thorpe, this picture book is jam-packed with scientific facts about roadrunners, delivered in verse form to keep the narrative lively. Roadrunners "…grab their victim/behind its head/And bash it on/the ground until it is dead." Want to know how to swallow a horned lizard? Keep reading!" AZ Daily Star
DON'T MAKE ME RATTLE by Elaine A. Powers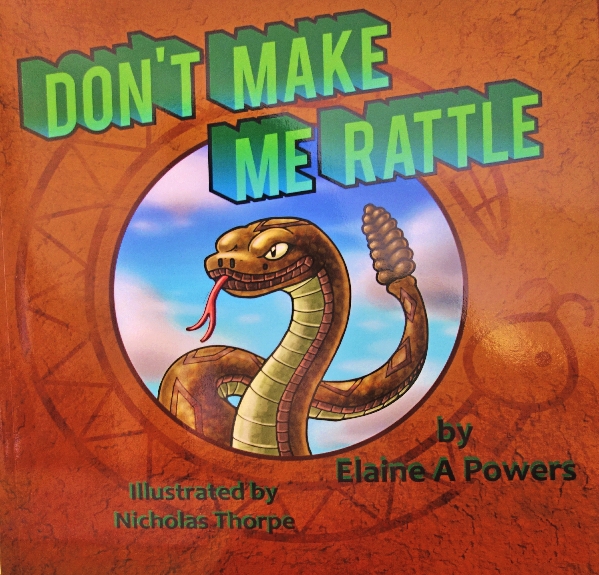 Beautifully illustrated and contains facts and features about one of North America's most iconic residents: the rattlesnake! People fear rattlesnakes because they don't understand them. Come inside and learn about these amazing snakes.
PRINCESS TIEN by Susan Glynn Mule
Tien, a Mountain Horned Dragon, is taken from her home in Vietnam and crammed into a cage at a pet store. One by one her friends are sold, but what about her? Will she find a good home?