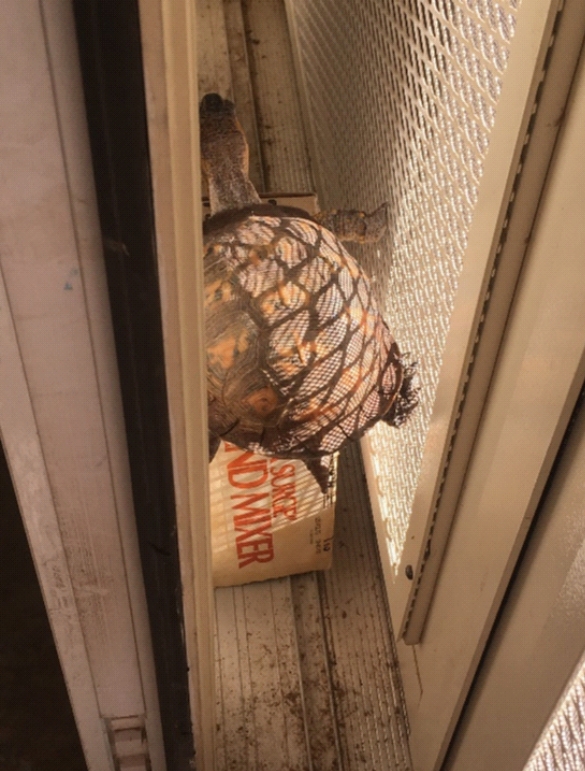 When we think about turtles, like box turtles, we think about an animal that spends his days roaming around on the ground, stumbling over low rocks and debris. However, I have found male box turtles, at least my box turtle, Trevor, to be a daredevil. Trevor had been moved from family to family to family—until someone decided that Trevor should have a forever home and he came to live with me. I contacted the State and was told he should never be released into the wild because, having been in captivity so long, he could introduce new diseases.
Trevor became an interesting family member. Back East, he loved going out on the lawn. He would wait until I wasn't watching, then make a break for it. Fortunately, he has short little legs and I could outrun him, but he could be quite quick. He liked leaping off stairs and in one case, a balcony. Soft landings and maybe a guardian angel allowed him to survive. He wasn't injured, not even a chipped shell. Trevor must tour, even if it means stepping off an edge!
Then there was the day I looked for Trevor all around the house and couldn't find him. I looked under and behind every piece of furniture and in every corner, and checked that all doors were closed, but no Trevor. Where could he be? I went into my sunroom again, where I often find Trevor. I heard a scraping sound, coming from the ceiling. There he was! Trevor had climbed up the screen door, bracing his back against the sliding glass door, until he reached the top.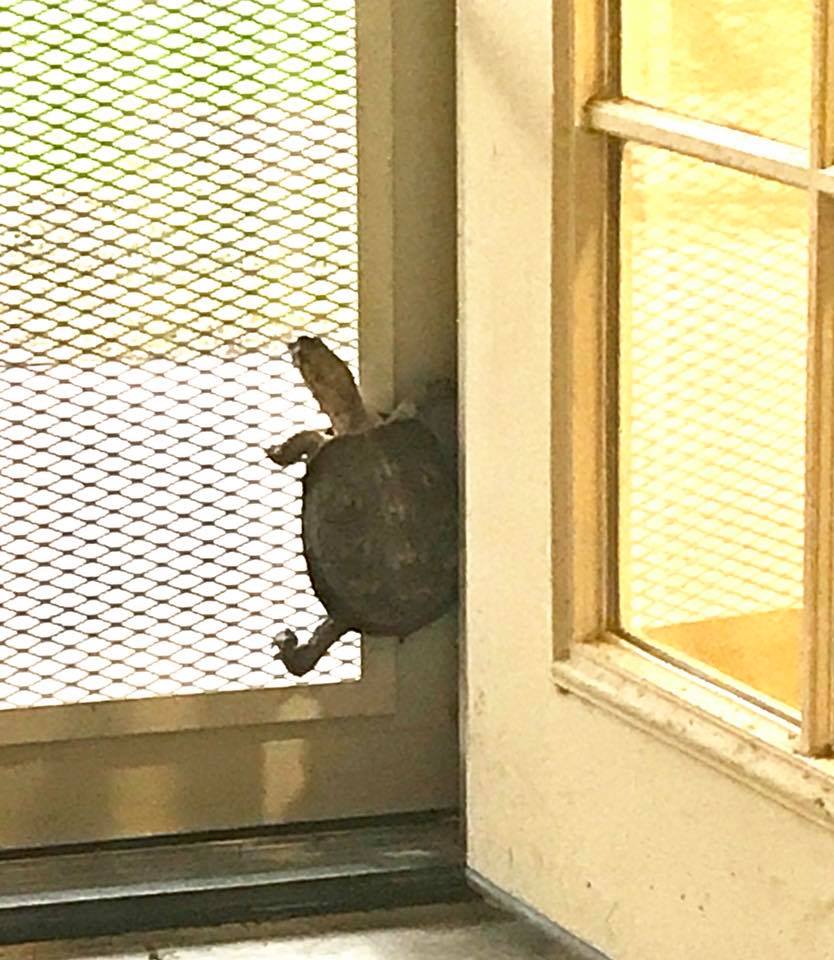 Trevor continues this behavior in my Arizona house. Here are some photos of Trevor climbing up the screen door. The mixer box was supposed to keep him out of there. Didn't work.
Below, Rose wanted to join in the fun, but she didn't fit.
So, when looking for your box turtle, be sure to look up!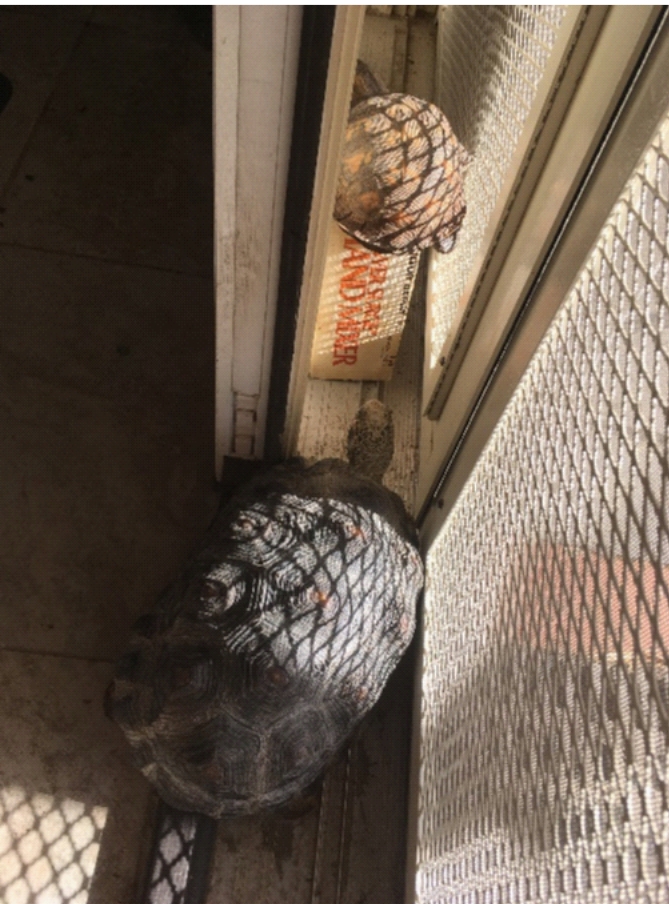 Elaine A. Powers is the author of the fun, rhyming, science-based books about critters called the "Don't Series." In Don't Call Me Turtle, she explains how to tell the difference between tortoises and turtles.