Did you see my post post for Turtle Day? WORLD Turtle Day is May 23rd,  but in my house, every day is Turtle Day.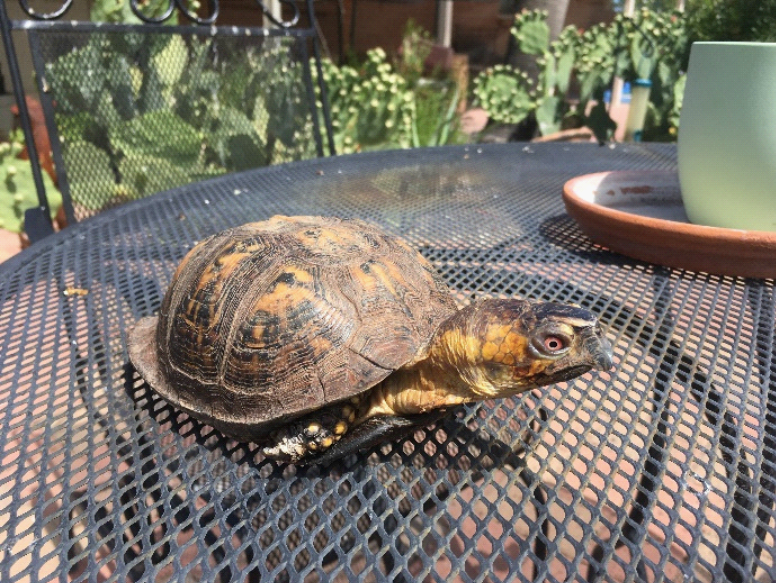 That's because I share my home with box turtles, Trevor And Ela. I've had Trevor (Terrapene carolina) for a long time.  He was given to me by a co-worker when I lived on the East Coast.  He had been passed from family to family to family.  She gave him to me to stop the passing.  She knew I'd keep him. But I did contact the state about what I should do with him, since he could be a native.  Because it could not be determined where he was from, I was told to keep him in captivity.  I tried to donate him to a breeding program for his happiness, but he was from the wrong state as far as we could tell.  So when I made the cross-country move, Trevor came with me.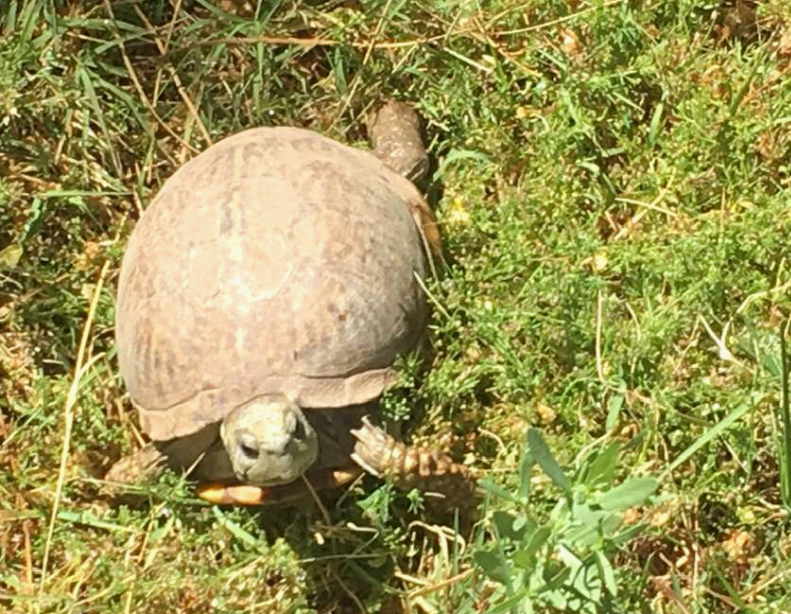 I'd been in Tucson for several years, when I was asked to take in a Sonoran Desert Box Turtle (Terrapene ornata luteola). She had been kept in captivity and needed a new home.  Fortunately, I have a secure back yard, so Ela joined my Sonoran Desert Tortoise in the backyard. They even brumated together.
Even though Trevor and Ela are both box turtles, they are very different. Trevor's favorite food is snails, while Ela wants nothing to do with them. They do both enjoy a juicy strawberry.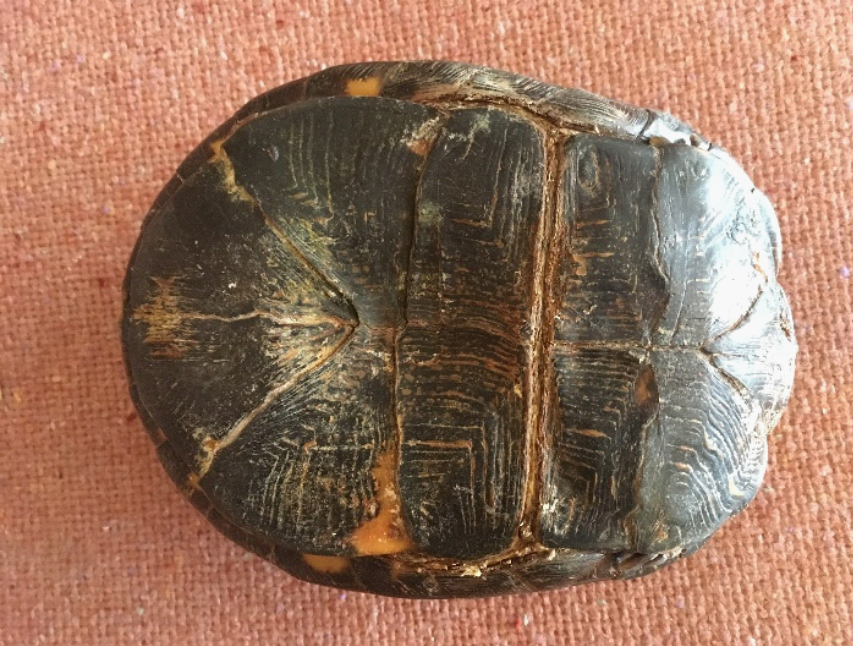 Have you ever wondered why they are called box turtles? Unlike most turtles which have a sleek shell, streamlined for swimming, the box turtle has a high dome, more like a tortoise. This reflects their more terrestrial lifestyle. With no water to escape into, box turtles have developed a different defense against predators. Box turtles have a hinge on the bottom shell, the plastron. Not only can they pull their head, limbs and tail inside but they close up the shell to form a "box." It's much harder to find a bit to eat when your meal is hidden inside a hard shell.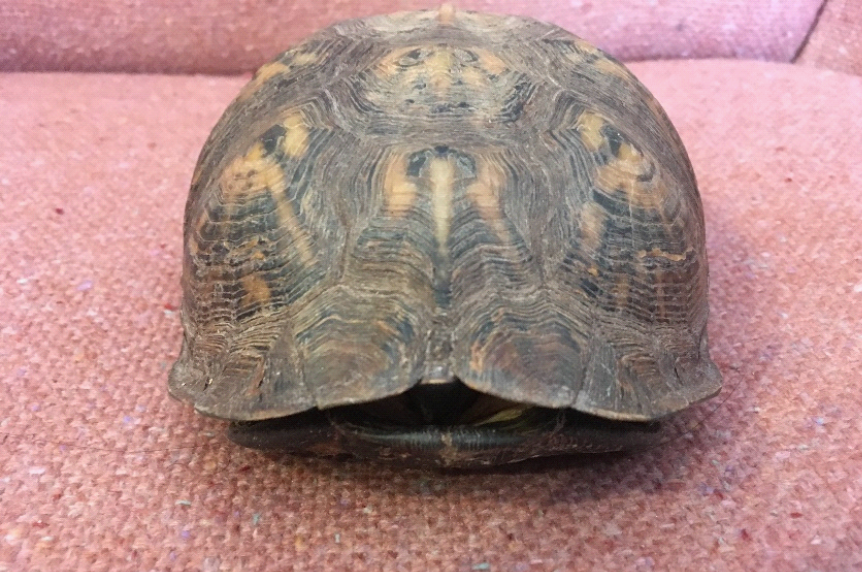 Excerpt from my book, Don't Call Me Turtle!
"Not all turtles swim–like my friend they call a Box.
His shell closes with hinges, so he won't be eaten by a fox."
When I wrote Don't Call Me Turtle! for Myrtle the Red-foot Tortoise, I used Trevor as the example for the turtle.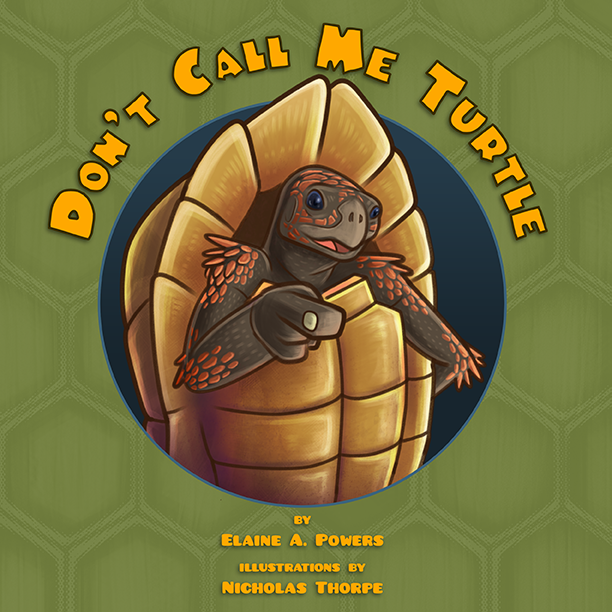 Please join me in making every day Turtle Day!