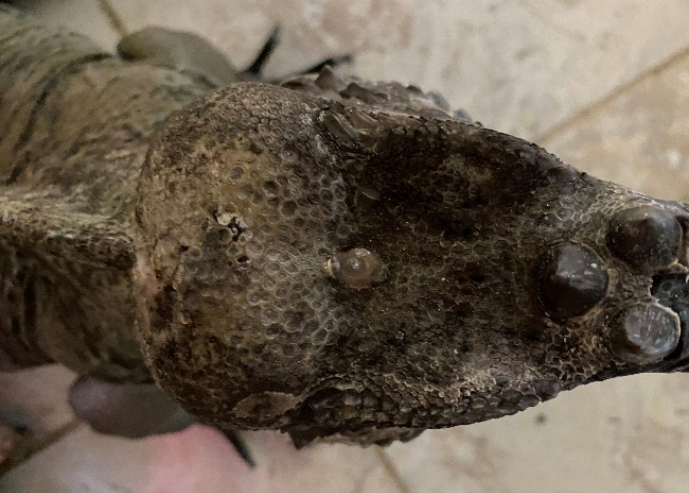 When giving talks to people about reptiles, a question is asked of the audience: How many eyes do iguanas have? The majority quickly respond "two." An obvious choice. However, when asked if there are other answers, a tentative "four" is offered? People then look uncertain. The correct answer is three!
The third eye is located on the top of the iguana's head is and is call the Parietal Eye. It doesn't have an eyelid nor is it able to focus but it responds to changes in light and can detect movement.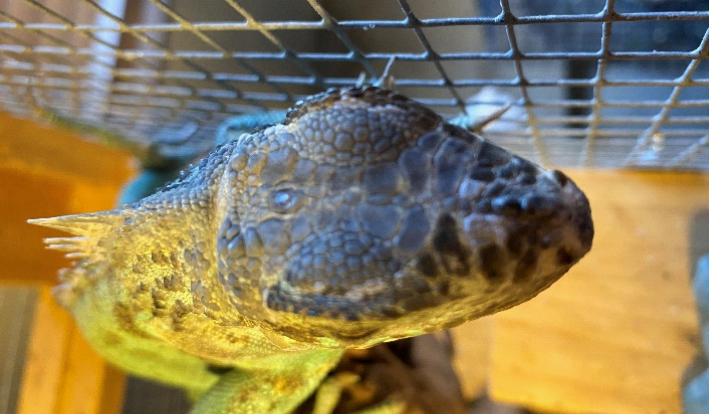 People have on these "third eyes" as well, but the skull is in the way. It's called the Pineal Gland. The iguana's third eye helps with Circadian Rhythm and danger from above. It's helpful to have a warning when a hawk or snake is coming down. Everything eats an iguana.
The next time you are fortunate enough to be near iguanas, or other lizards, look at the top of their heads. You might see an interesting dome. Now, you'll know it's the very handy "third" eye.
For more information about iguanas, check out the iguana workbook, My Unit Study on Iguanas. LOTS of fun, educational activities in this 30-page workbook.