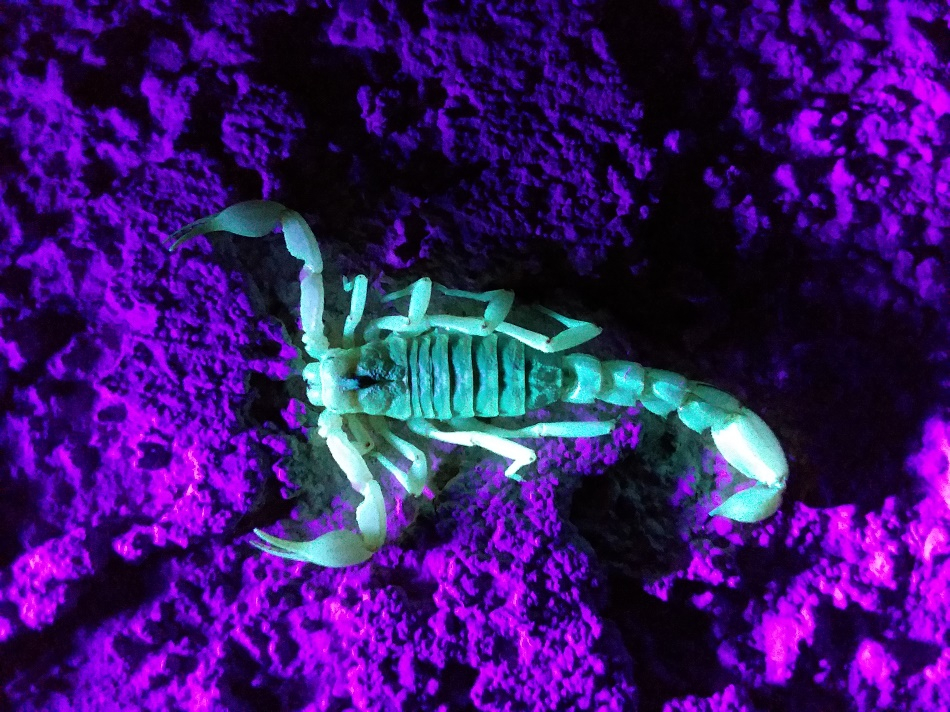 Photo by Terry. Incredibly, even fossilized scorpions glow under UV light!
I was asked if dead scorpions glow by a friend who found a dead scorpion on his patio. I confess, I didn't know. My guess was that the scorpion wouldn't glow after death because, I hypothesized, the fluorescent chemicals were actively produced by the living animal.
The part of the scorpion's body that glows is located in the exoskeleton, the hard, protective covering. Within the cuticle of the exoskeleton is the hyaline layer, which reacts to black light or moonlight. Interestingly, scorpions don't glow right after molting. The cuticle must harden first. So, is the glowing material part of the hardening process; or is it incorporated into the cuticle during the hardening?
Not much is known about the glowing material.
What is it made of?
Why do scorpions have it?
Several hypotheses have been put forth:
Detection of UV light and visible light, so they know when and where to hide.
Sunblock.
Prey attraction and confusion so they are easier to catch.
Communication with other scorpions.
But, back to that original question: Does a dead scorpion glow? Surprisingly, it does!
Lyric Power Publishing is proud of its comprehensive, educational and fun workbooks, like the one below, My Book About the Western Diamondback Rattlesnake, a fellow desert dweller of the scorpion;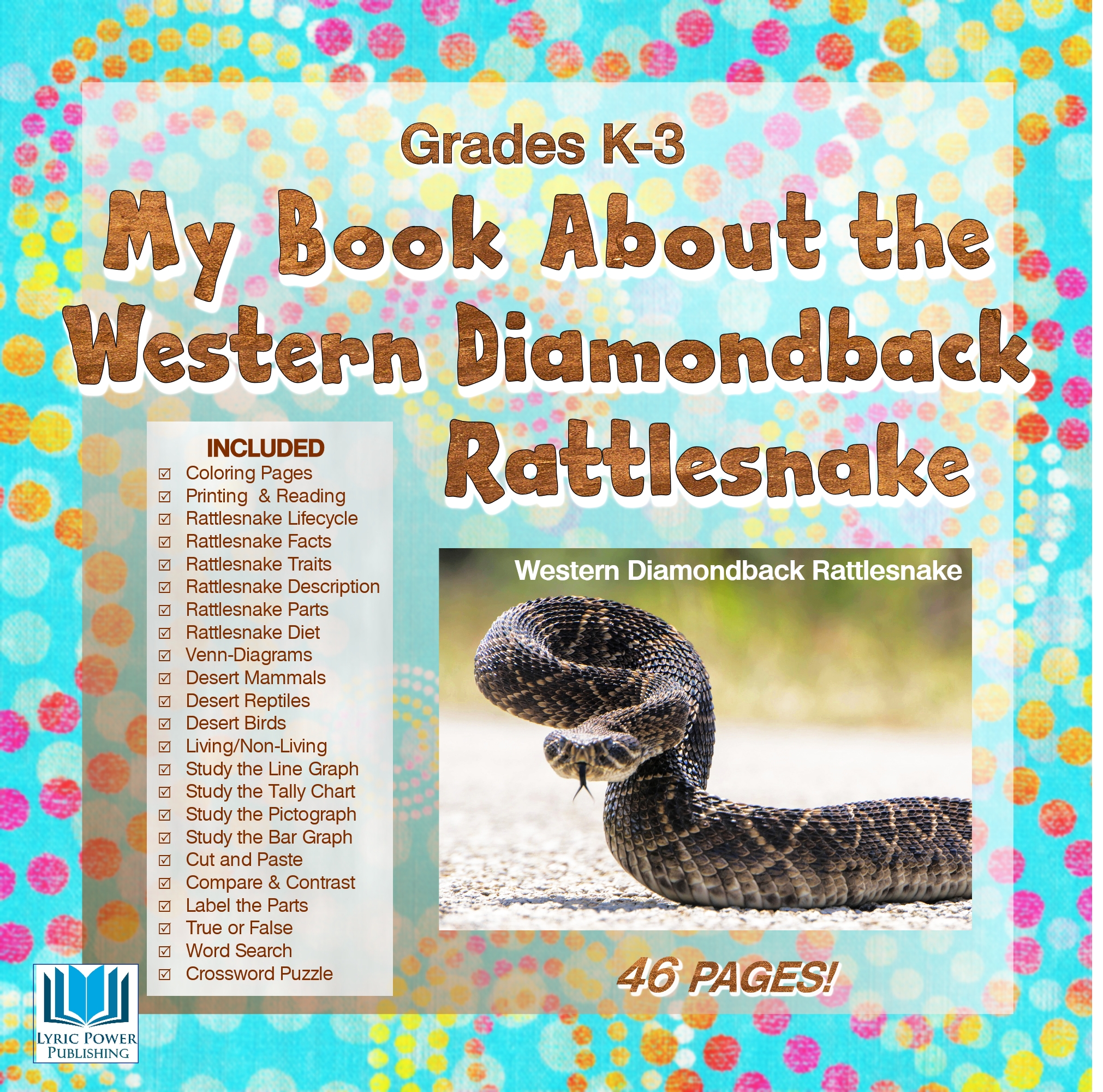 Activity sheets and coloring pages include the rattlesnake description, lifecycle, parts, facts, traits, and diet; cut and paste, compare and contrast, learning about graphs and charts, word search, and a crossword puzzle. It's a jam-packed rattlesnake workbook!
and it's science-based children's books written in rhyme. Learn everything you need to know about rattlesnakes in this fun-to-read book with vibrant, exciting illustrations.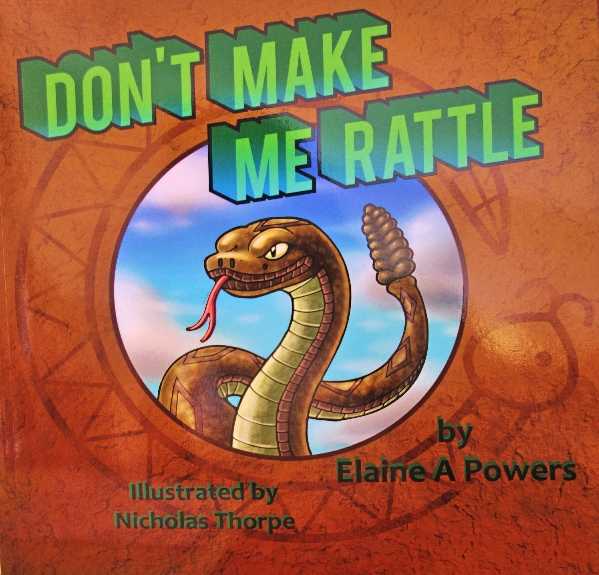 People fear rattlesnakes because they don't understand them. Come inside and learn about these amazing snakes, how they help people, and why the rattlesnake should be respected, not exterminated.