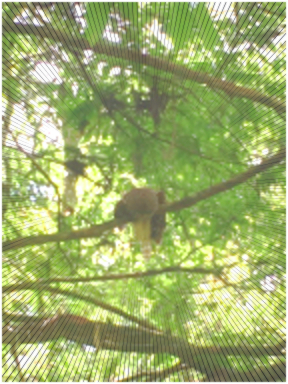 Is this owl dead or just dead to the world?
I was enjoying a walk on the boardwalk of the Corkscrew Swamp outside Naples, Florida recently. A variety of animals were heard and a few seen, although activity was low due to heat of midday in late July.
I came across this Barred Owl, Strix varia, on a branch of a Cypress tree beside the boardwalk. The owl's wings hung down and its head drooped below the branch. Was it dead?
No, merely sound asleep—dead to the world—obviously unconcerned with the nearness of people. After taking our photos, a group of us who had gathered at this amazing sight quietly walked off, not wanting to disturb the owl's slumber.
A few minutes later, the barred owl's distinctive call was heard across the swamp. Someone or something had awakened the owl. Was it expressing its displeasure or telling us it had enjoyed us enjoying the show?
Birds are also known as Aves or avian dinosaurs and are beloved by me. I hope to write about more birds in the future, but here are my offerings thus far to this group of wonderful creatures inhabiting this beautiful planet. EAP