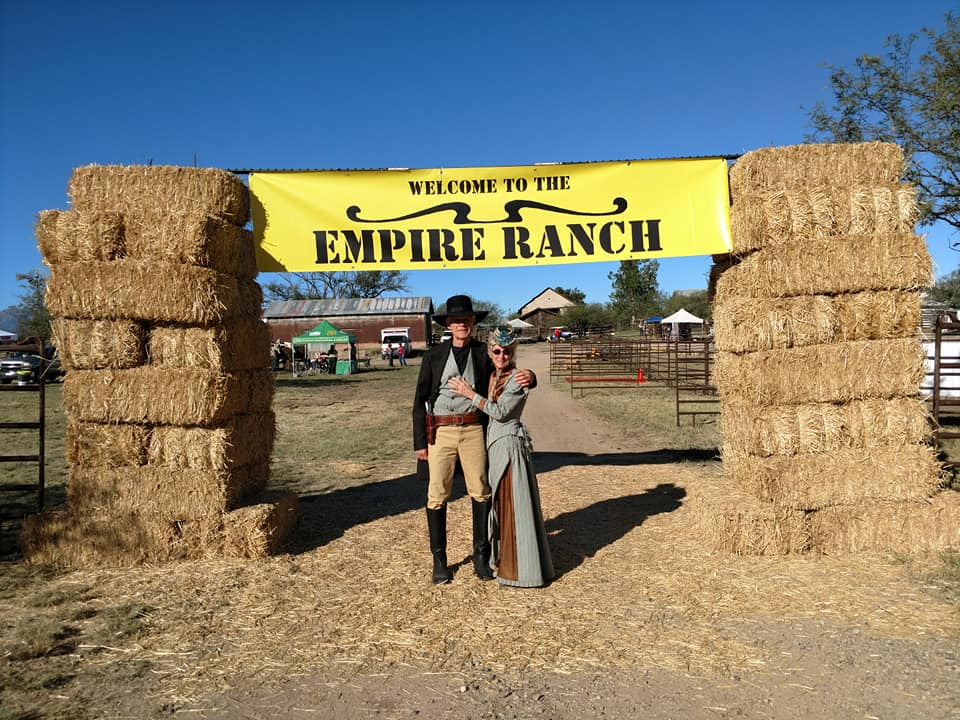 Even though I would love to have someone else do the marketing of my books, doing it myself allows me to discover interesting sites in the Tucson area.  One such place is the Empire Ranch. I met some of the volunteers at the Western Writers of America conference and they thought my books would be a good fit for their gift shop.
The Empire Ranch is located on the road to Sonoita in Las Cienegas National Conservation Area. The mission of the Empire Ranch Foundation is, "Acting in cooperation with the Bureau of Land Management (BLM). The purpose of the Foundation is to protect, restore and sustain the Empire Ranch historical buildings and landscape as an outstanding western heritage and education center." The combine two interests of mine, conservation and historical preservation.  Back in New Jersey, I was part of the Union Forge Heritage Association. The ranch was established in the 1860's. 
The gift shop is looking to expand to include more items about animal and plant conservation. I'm honored to be included. They'll be selling the Don't series and Queen of the Night: the Night-blooming Cereus.
*Learn about the Night-blooming Cereus, Peniocereus greggii, the mysterious cacti
that bloom all together only one night per year
*An Amazon #1 Book in Children's Botany Section
*See the Desert Southwest in a new, fun way
*Scientific facts written in rhyme are easy to remember
*Enjoy spectacular illustrations of Cereus, the Sonoran Desert and its wildlife