Usually when I travel, if I've been to a place once, that's good for me. Time to move on to the next location on my "to-visit" list. But I have a few favorite places I don't mind visiting each year. It's convenient when I write books about those places, because I have to then deliver books to stores there, or I go for inspiration and research for the next book. One such place is Cayman Brac, one of the Sister Islands in the Cayman Islands.
To get to the Brac, I usually fly into Grand Cayman, which is a very nice place to visit as well. My favorite places are Books and Books, the Queen Elizabeth II Botanical Gardens to see the Grand's blue iguanas, and Pampered Ponies, where you can take a swim with a horse. But then it is off to the Brac, a short plane ride away. It's only about 98 miles.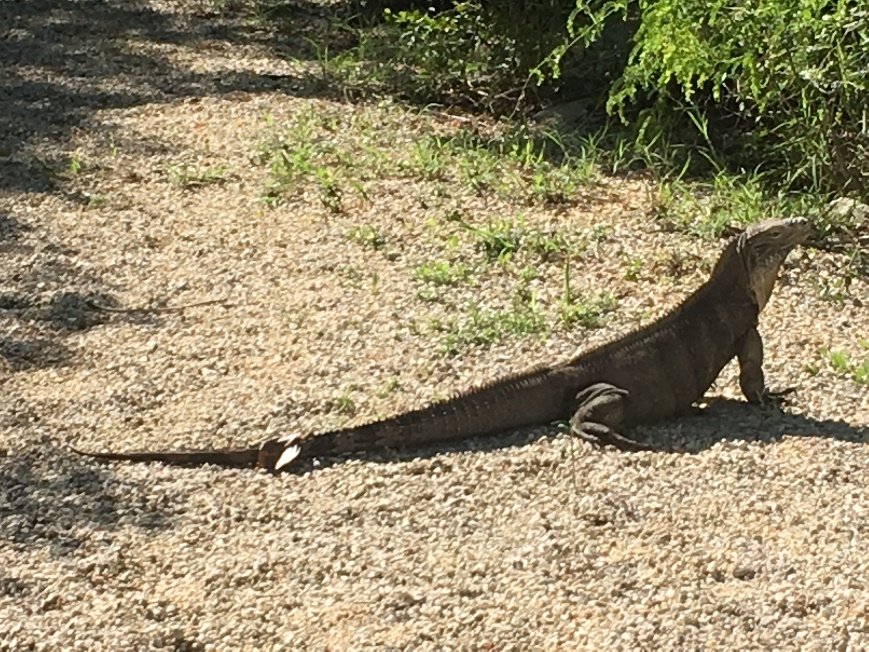 Even though the purpose of my last trip was to market and restock the stores with my books, my personal reason was to visit with the locals, such as the beautiful lady above. She is a Sister Isle Rock Iguana, Cyclura nubila caymanensis. I was part of the team that caught her last year and watched as she dug a nest for her eggs. Her egg chamber was part of the research project for the Cayman Islands Department of the Environment. She is looking great.
Of course, when I asked her if she remembered me, she ran off into the brush!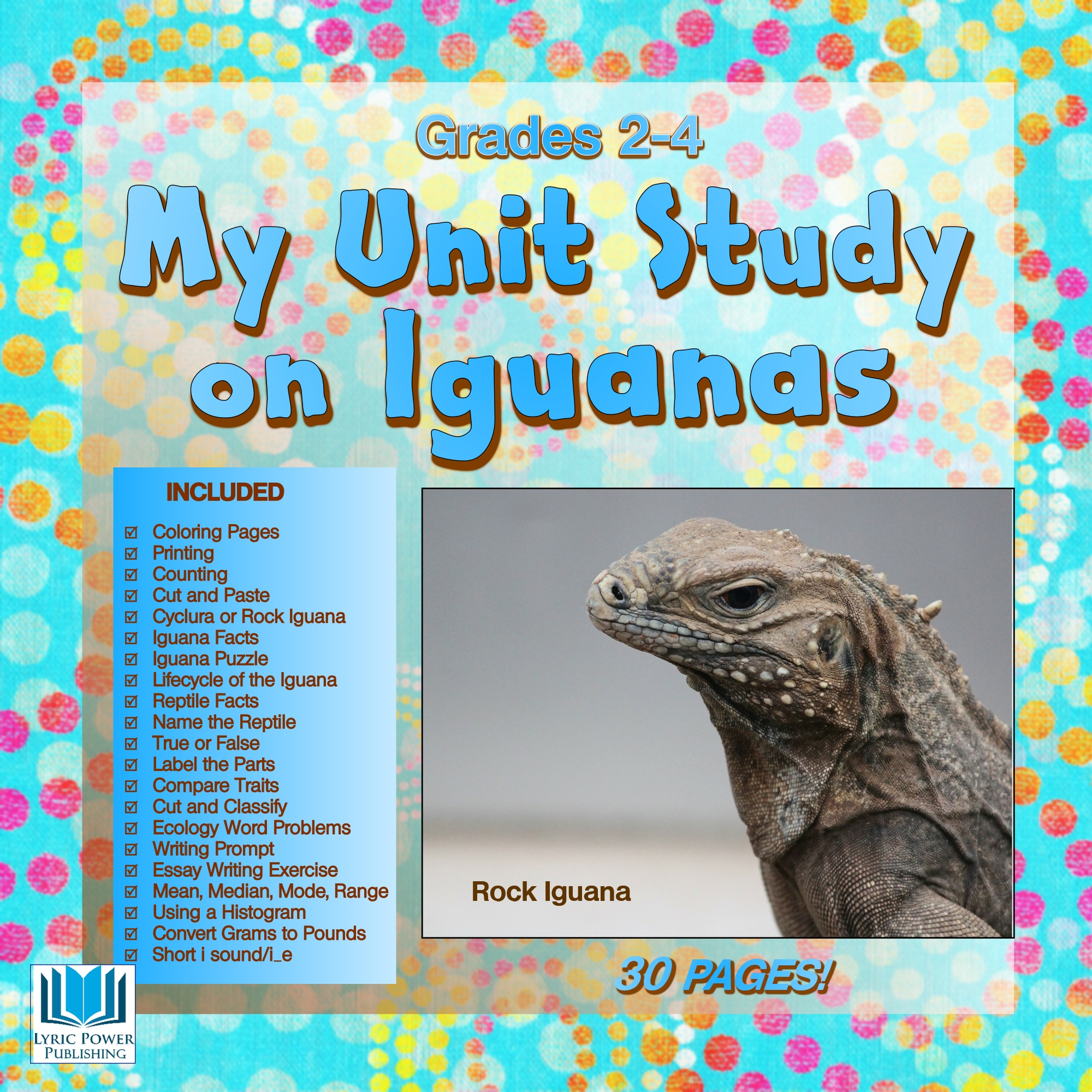 For educators and homeschooling parents, LPP offers a 30-page workbook called My Unit Study on Iguanas designed for students in grades 2-4. It's filled with fun and educational pages and puzzles, all about the iguana.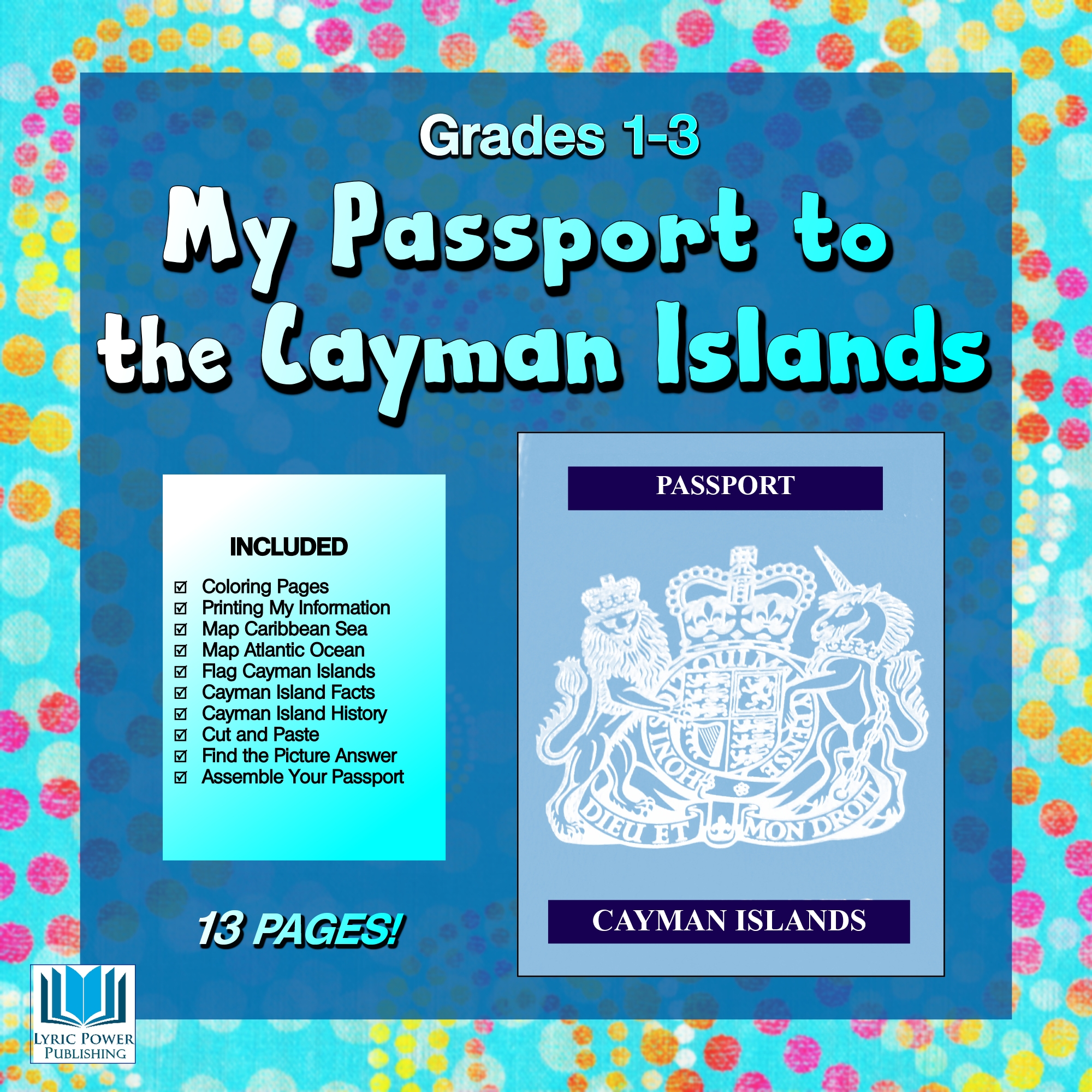 And your favorite first – third grader(s) might love to make a Passport to the Cayman Islands while learning about these truly beautiful islands.

If you have any interest in the identification booklets that Lyric Power Publishing has created on how to tell the differences between the invasive green iguanas and the native rock iguanas, please contact Elaine Powers at iginspired@gmail.com.