I travel with my reptiles because I love introducing others to all sorts of reptiles and sharing about mine. I believe it is harder to hate something if you meet it in person. Many people never have a chance to feel the smooth warm scales of a lizard or pick up a tortoise to feel the heft of her shell. I take a variety of reptiles to my talks so people can learn about the different groups.
However, that means I have to get them all to the classroom in one trip. The small box turtles easily fit inside a soft-side pet carrier, but how am I supposed to carry a 130-lb tortoise or a five-foot lizard, like Blue? I not only need something they'll fit in comfortably, but it also must be convenient to carry, with either wheels or a shoulder strap. Most soft-sided pet carriers just aren't long enough, even though the tails curl; and the big dog crates don't have wheels or handles–they're just big.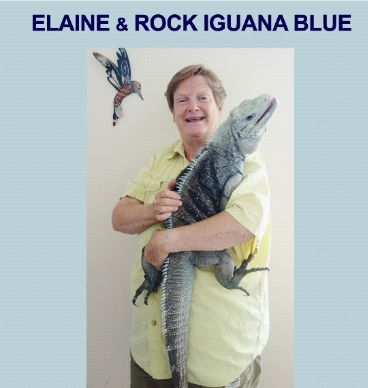 I saw this blue carrier for sale and thought it might work for my rock iguana, Blue. As described, it would have room for him with handy handles. And, it was Blue.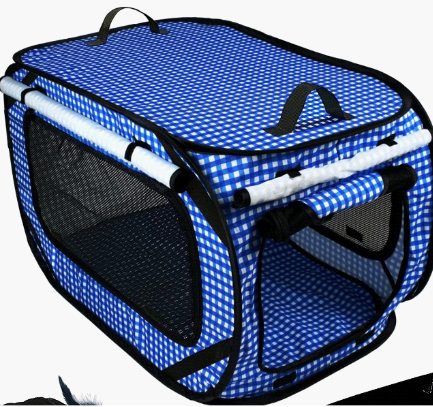 However, unlike the smaller pet carriers, it didn't have a solid bottom, so it wouldn't work for my large iguanas. So, I folded it up and stuck in storage. I didn't know what I would use it for, since it wasn't strong enough to stop a reptile determined to roam, but I just knew it would find a purpose in life.
A few months later, my friend Pam, as she headed out the door, mentioned that she needed a crate for her little dog, Roxie.
I said, "Hold on!" and retrieved the blue carrier.
Pam was thrilled that I just happened to have exactly what she needed and took the carrier home. Roxie is 12 and had never had a "cave," so Pam wasn't sure Roxie would use it.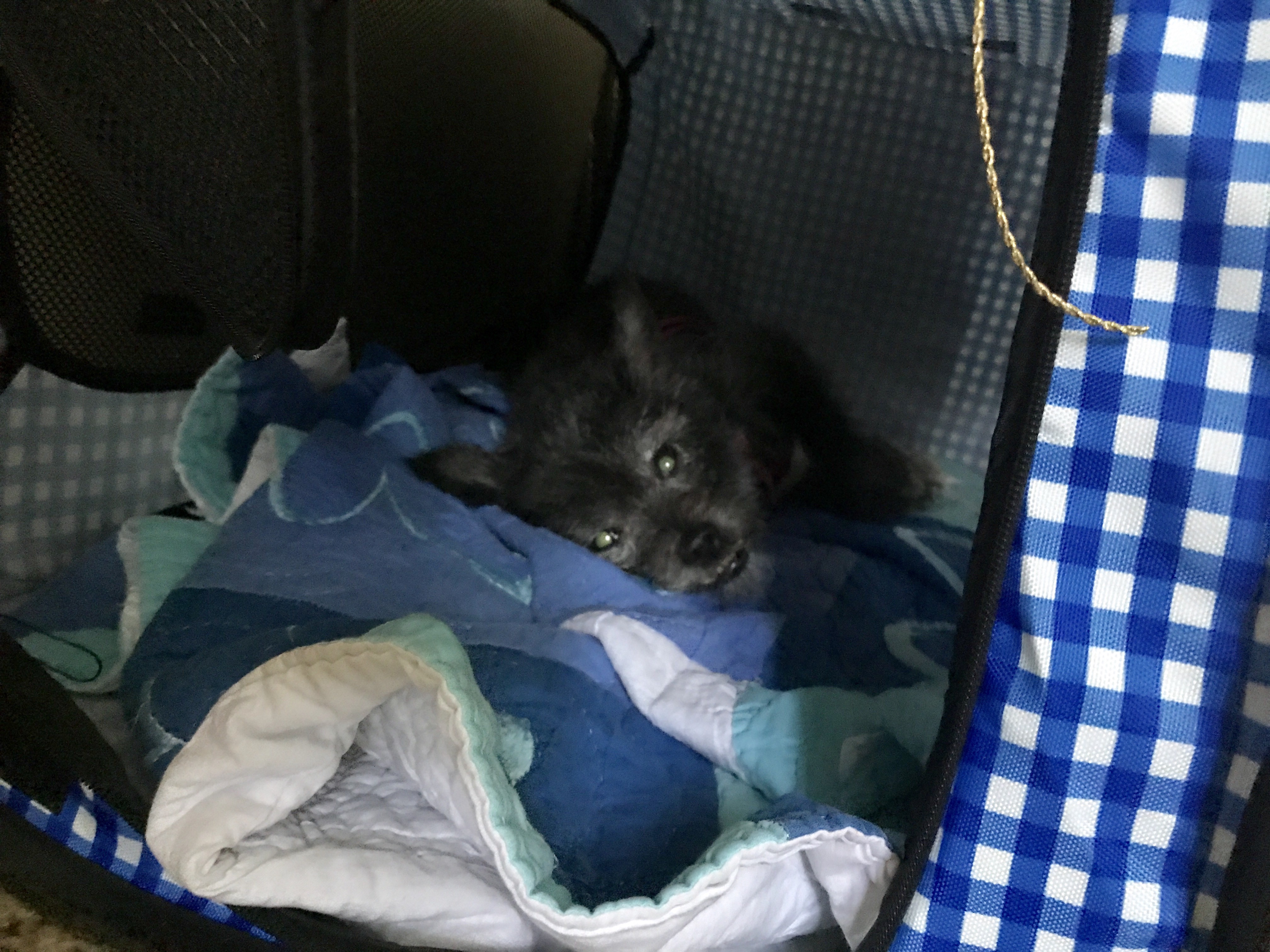 A few days later a thank you note and this picture arrived in my email. She surely looks different than my reptiles do in the carriers, but I'd day the little terrier-mix looks pretty content, wouldn't you?