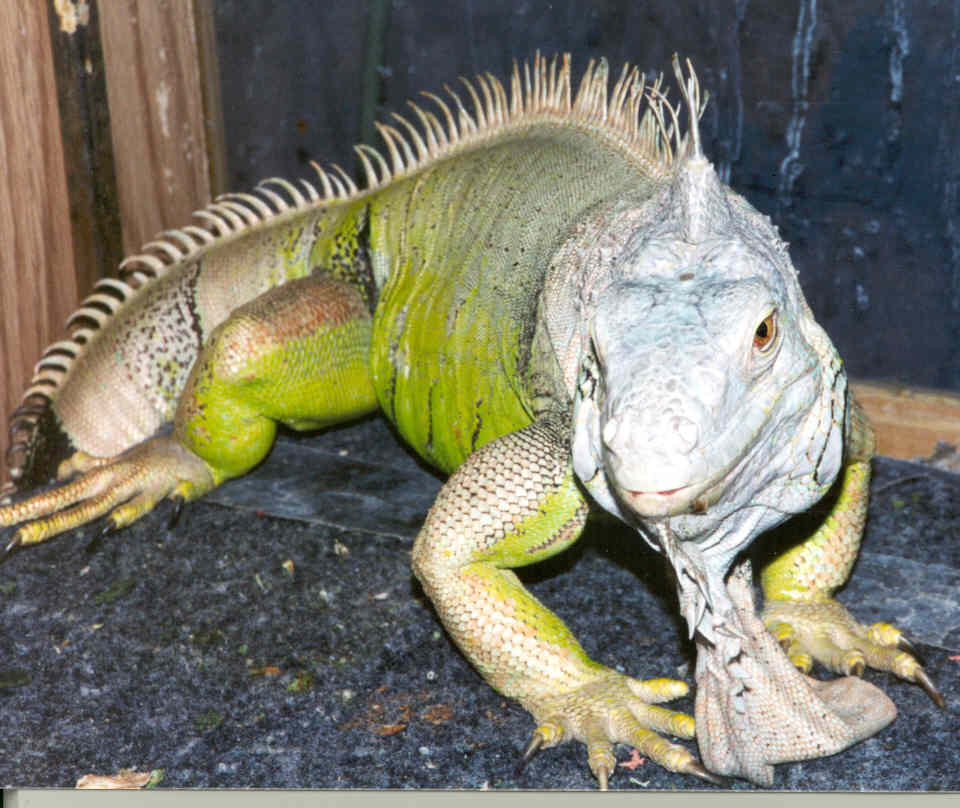 Continued from Lights, Camera, Action
After Algae and Jubby starred in the Corazon Tequila commercial, I was asked to provide a socialized iguana for a Broadway show. They wanted a lizard who would live in a glass aquarium on stage for the six-week run and be fed crickets during the show. Since iguanas are herbivores and I didn't want any of my very large family members to be stuck in a glass tank for two months, I suggested other kinds of lizards that would be more suitable.
They ended up using a basilisk, purchased from the local pet shop. The basilisk did a wonderful job and eventually found his forever home with the stage manager.
A few months later, I was contacted by a movie studio.  A socialized iguana was needed for an indie film. The iguana was to sit on the back of the sofa and allow the actor to pet and interact with her. It involved a limited time commitment and I had several friendly candidates. I agreed to have my igs screen tested. However, the assistant called back and said the iguana scenes had been cut. The director had overspent his budget and they could no longer afford to hire one of my girls.
I don't know which one would have been selected had they moved forward, but I was already looking forward to her being a movie star!
To learn more about these amazing giant lizards, see our 30-page teacher,parent or tutor workbook "My Unit Study on Iguanas," for Grades 2-4.