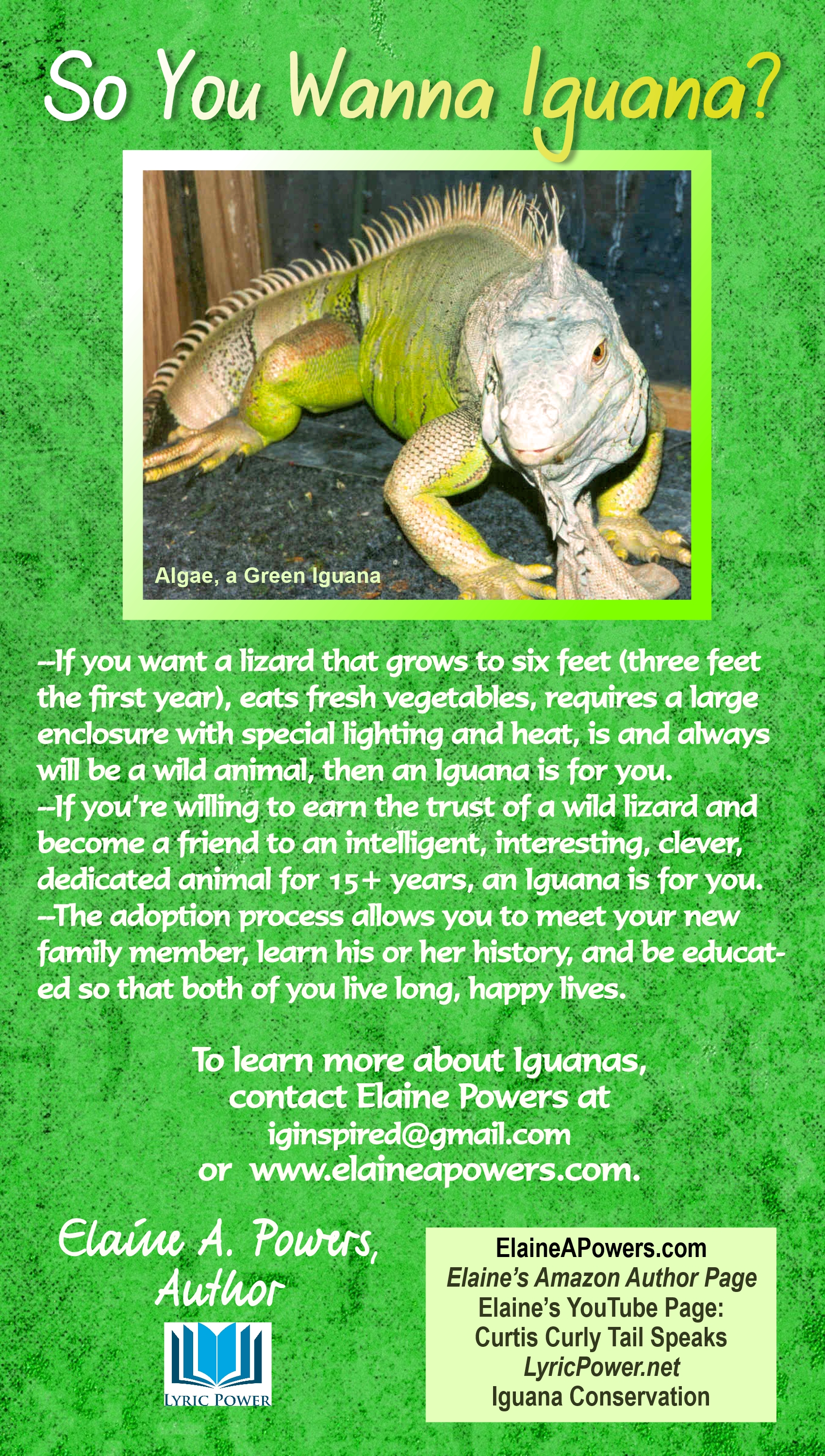 ELAINE A POWERS AMAZON AUTHOR PAGE
ELAINE A POWERS PINTEREST PAGE
Iguana Care
If you want a lizard that grows to six feet (three in the first year), eats fresh vegetables and needs fresh water every day, requires a large enclosure with special lighting and heat, is and always will be a wild animal, then an Iguana is for you.
If you're willing to earn the trust of a wild lizard and become a friend to an intelligent, interesting, clever, dedicated animal, for 15+ years, an Iguana is for you.
The adoption process allows you to meet your new family member, learn his or her history, and be dedicated so that both of you live long, happy lives.
To learn more about iguanas, contact Elaine Powers at iginspired@gmail.com.