Once a year I travel to an "exotic" location–not to play, but to work with the IUCN, the International Union for Conservation of Nature, for iguana conservation. The IUCN is a democratic union comprised of influential organizations, both governmental and public, and top conservation experts, in a combined effort to conserve nature and enable sustainable development. There are more than 1300 member organizations and more than 15,000 experts. These members make the IUCN the global authority on the status of the natural world and what is needed to protect it.
I am thrilled to be part of this organization and hope I contribute in my own small way to the important work they do. Their website: https://www.iucn.org/.

Another important organization for the worldwide protection of wildlife is CITES, The Convention on International Trade in Endangered Species of Wild Fauna and Flora. CITES publishes a voluntary international agreement that provides a framework for the parties to adopt their own domestic national legislation. So far, 183 parties have joined together. More information is available at: https://www.cites.org/eng/.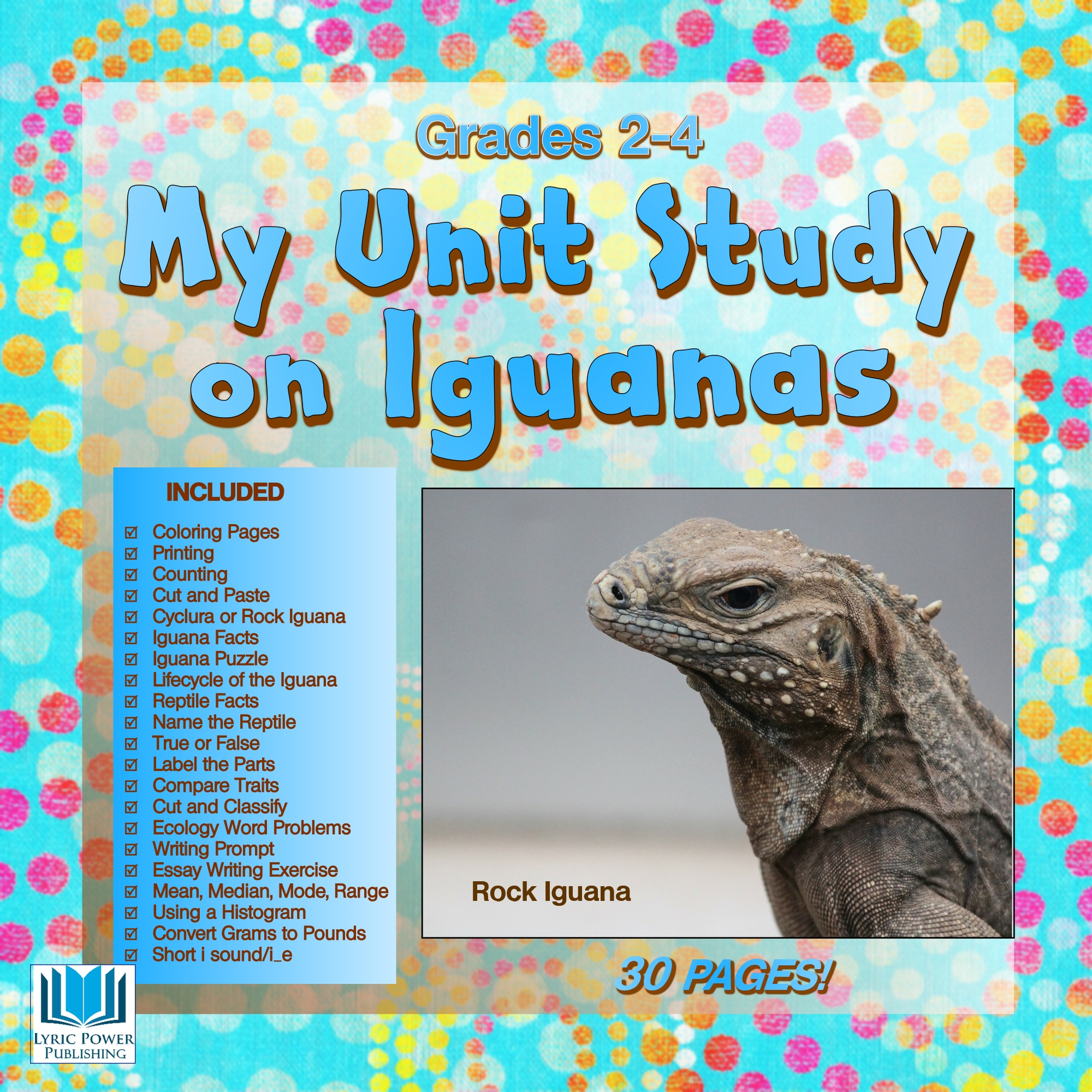 Thirty fun pages all about iguanas!
NOTE: Iguanas are among my very favorite animals because of their intelligence, strength, and when domesticated, their affection toward their caretakers. Their personalities are fascinating and unique, and sometimes I think they can read minds! To learn more about these amazing reptiles, please enjoy our comprehensive workbook and activity sheets, My Unit Study on Iguanas.
To see all of Lyric Power Publishing's fun, educational workbooks, go to the Our Workbooks tab.