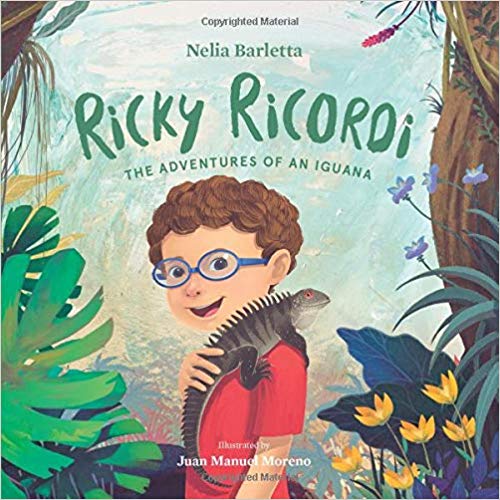 When Lorenzo finds an iguana in his garden, he has fun bonding with his new
pet, but soon realizes that the animal belongs in the wild.
Lyric Power Publishing, along with John Binns of the IRCF, recently assisted Dominican children's author Nelia Barletta in the publication of the English version of her book about Ricky Ricordi. The delightful illustrations were created by Argentinian artist/children's illustrator Juan Manuel Moreno. The English version is now available on Amazon.com.
Ricky Ricordi: The Adventures of an Iguana focuses on the Ricordi iguana, an endemic species of the Dominican Republic. The goal of this book is to educate children about conservation and the protection of endangered animals of the Dominican Republic. However, people around the world will enjoy this adventure tale.
Proceeds from the book are donated to Fundacion Abriendo Camino, an organization working to support disadvantaged children in Villas Agricolas, a marginalized neighborhood in Santo Domingo.
We encourage you to read this great adventure tale that is both entertaining and educational. Any story about an iguana is worthwhile reading!