Must I share my beach?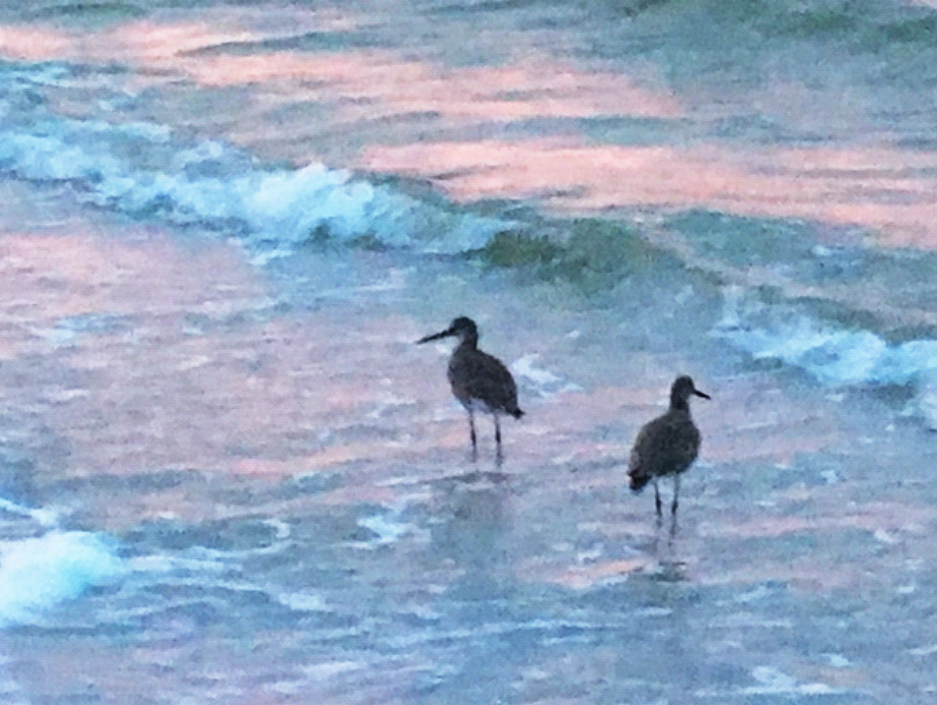 I'm a morning person and I'm a beach person. I enjoy being on the beach, walking in the gently lapping waves as the sun rises. Sunrise also means I might have a chance at being alone on the beach with the birds and sea creatures.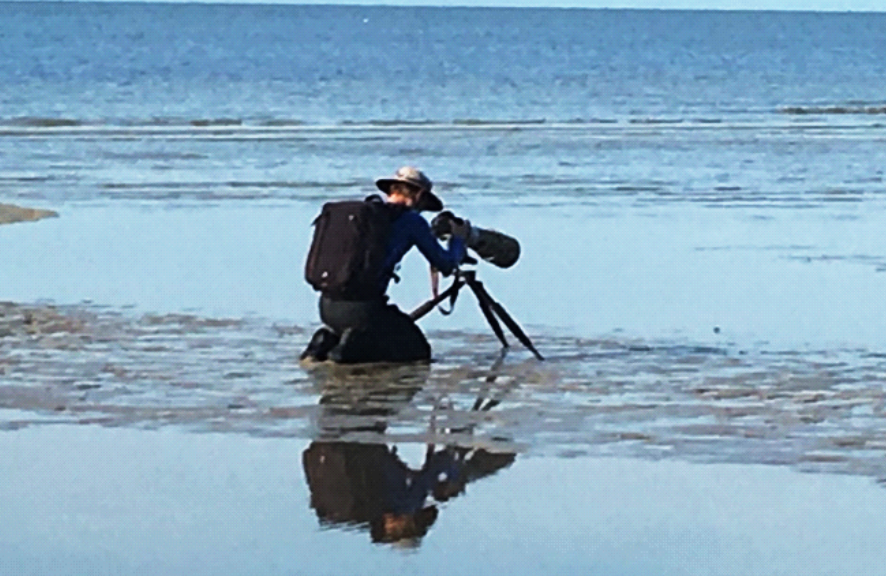 However, I often have to settle for an almost-empty beach. Invariably, there are photographers on my beach, taking photos of birds, waves, whatever. Most of the time you can tell they are serious photographers–their cameras sport huge lens and their backpacks are full of other lenses.  They wear vests with lots of pockets and hats to protect their gear and heads. I try to give them a wide berth.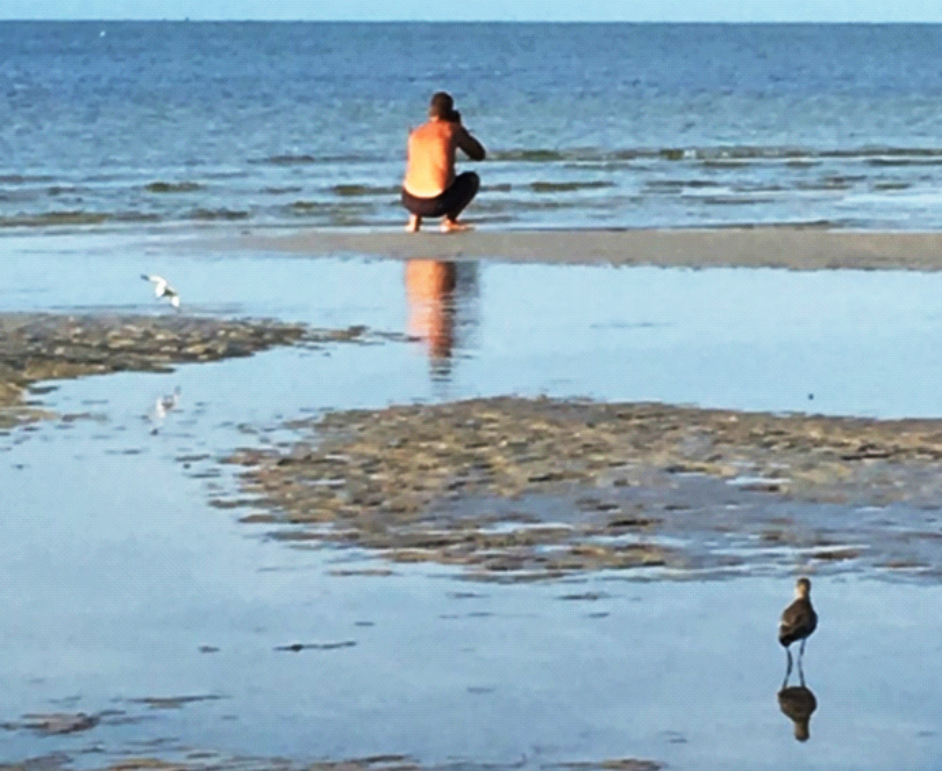 But then you have photographers like this guy.  Same huge lens, obviously dressed for a day at the beach. That's more my style! And look, he's walking in the waves, just  like me—well, kind of. I and that magnificent bird creeping up behind him as he intently photographs something else (oblivious to what's going on right behind him) are thoroughly enjoying ourselves. LOL.
Elaine A. Powers is the author of the Curtis the Curly-tail Lizard Children's adventure stories, which take place in the Bahamas, and of Fly Back to the Brac, Brian Brown Booby, which is based on a true story.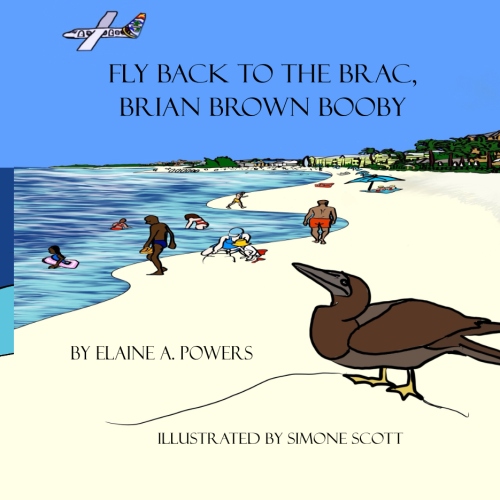 Brian Brown Booby, a young resident of Cayman Brac, finds himself stranded on a beach on Grand Cayman. It's too far back for a booby to travel, even if Brian could fly, which he can't. Does Brian make it back to the Brac? What happens to a booby that can't fly? Based on a true story.