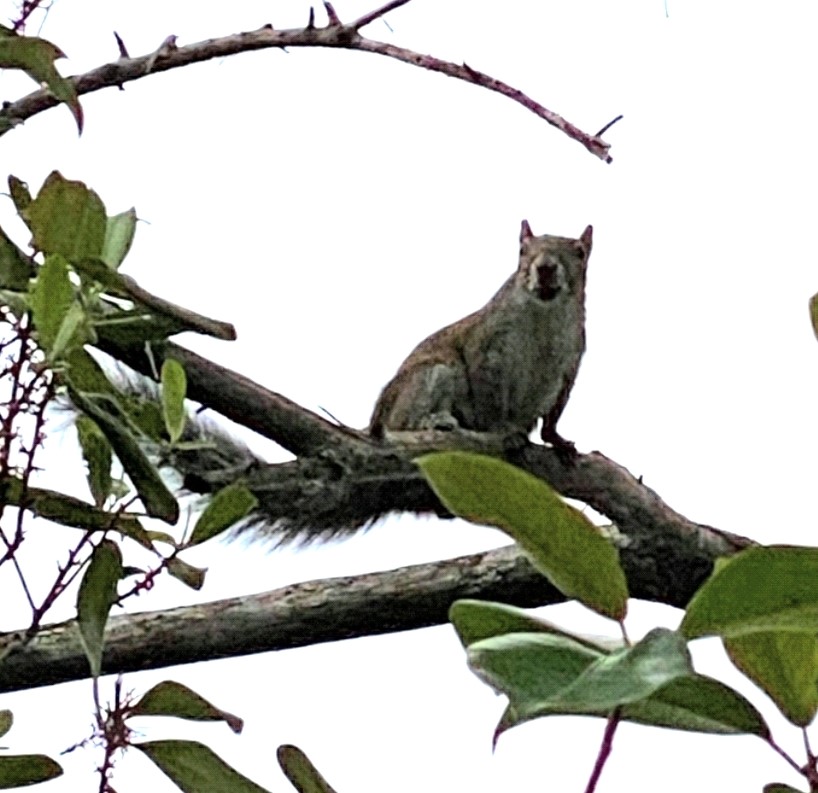 I think squirrels are often maligned unjustly. People spend a lot of time and money trying to thwart them, but have you ever stopped to consider their ingenuity at overcoming the obstacles we put in their way? After all, they are just doing what they need to do to survive.
Squirrels are small to medium-sized rodents. They are native to the Americas, Eurasia, and Africa. They live in almost every habitat, from tropical rain forests to semiarid deserts. They are predominantly herbivores, eating seeds and nuts, but many will eat insects and even small vertebrates, as well.
Many of us interact with local tree squirrels, trying to prevent them from getting into our bird feeders. It's amazing how much effort we put into attempting to out think these rodents—and then failing. The industry producing supposedly squirrel-proof bird feeders in quite sizable.
Here in the Sonoran Desert, I enjoy my ground squirrels, as well as tree squirrels. I think of their extensive digging as aerating my soil. I often head into my yard when I take breaks from writing. The little ones sitting up on their hind legs to greet me always makes me smile. I don't discourage them from sharing in the feeders' contents. I simply add a bit more for them.
I've written books about turtles and fish and tortoises and lizards and snakes and birds and plants—and even a fairy!—but not any mammals. No, wait! There is a mammal, a hutia, in Curtis Curly-tail Hears a Hutia, but I can't think of any others. (A hutia is an endangered rodent native to the Bahamas that has endangered the local ecosystem. Readers of this Curtis-tale tag along on his adventure and then must decide how to solve this conundrum.)
Tomorrow, please join me in appreciating squirrels, those adorable, ingenious rodents. And consider picking up a copy of Curtis Curly-tail Hears a Hutia for the budding scientist in your family.