This is a 5-paragraph essay with 3 main ideas, a format that can be used in any essay form.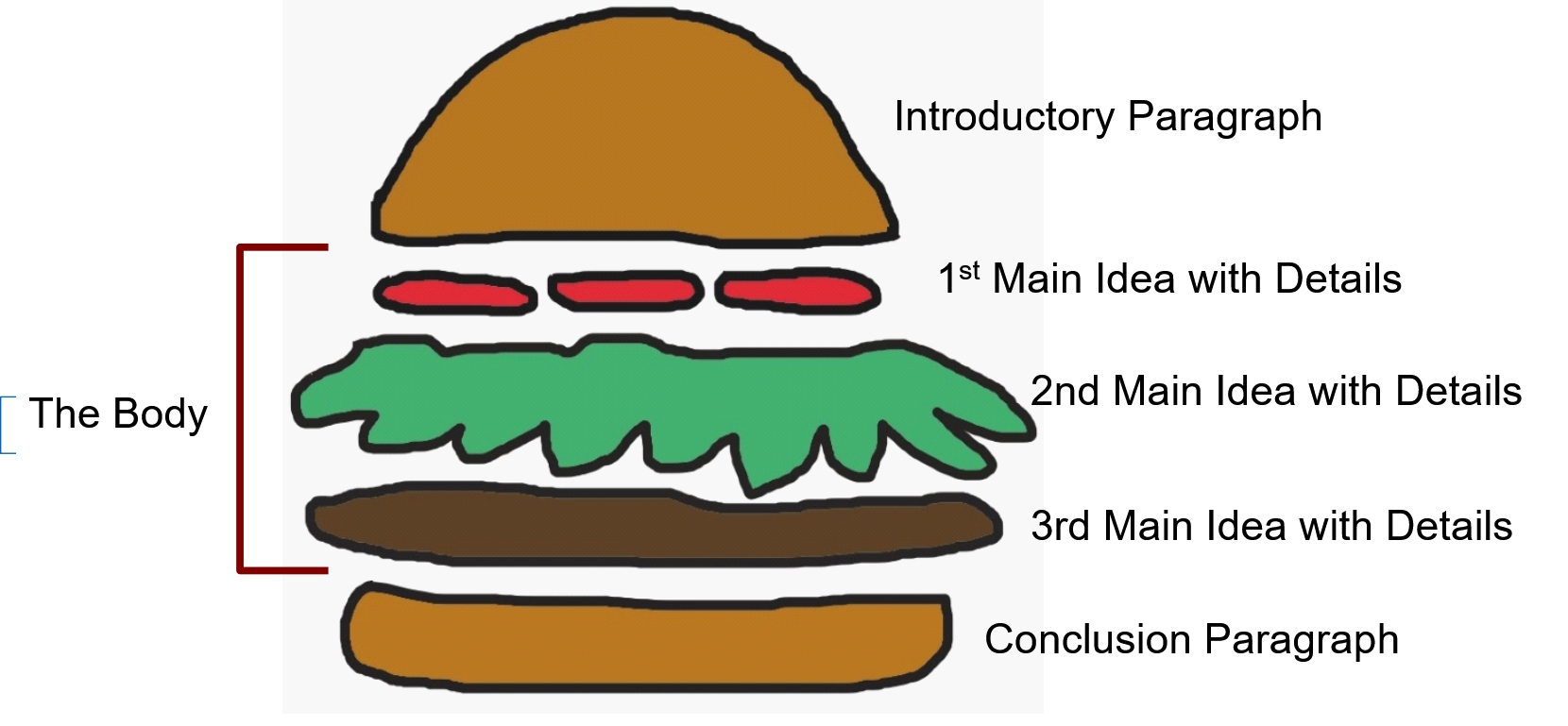 The Introductory Paragraph includes: The Topic Sentence. Write a sentence explaining what you're going to write about.
In the three body paragraphs, state the main ideas with details.
Conclusion Paragraph:
Restates what you just wrote about.
Write your opinions or feelings about the content of your essay. Include a sentence about why you wrote the essay: what was the significance of the subject?
TYPES OF ESSAYS:
Narrative essays tell a story with details in chronological order.
Descriptive essays describe details of a person, place, or thing.
Expository essays list facts or explain a process.
Persuasive essays express an opinion about an issue.
All students need to learn how to write essays as they progress through school, and how to write them well by the time they get to college.
Marilyn Buehrer is a teacher and creator of Lyric Power Publishing's comprehensive, fun, and engaging workbooks that bridge the summer gap between school years, stave off the overuse of electronics, and fill in those bored hours on the weekends.