Fall in a North Country garden might mean any number of things. An early frost will kill tender annuals a gardener either forgot to protect or abandoned to their fate. However, this year we made it through September without a frost. The recent run of mild, rainy weather has kept many tender plants looking far better than we have a right to expect.
These annuals survived constant rain in July, hot days in August, and decreasing daylight in September. Their persistence is gratifying. A gardener never knows whether the investment in annual plants —especially tender ones— will be worth it. Years with a warm fall feel like hitting the jackpot! 
The Jungle Garden
Another risky garden technique involves placing houseplants outside for the summer. I have a shady spot called the Jungle Garden which contains old hop vines winding through the branches of a tree. Most of the plants in the Jungle Garden are perennials with broad, exotic-looking leaves. To enhance the jungle ambiance, I've filled the bare spots with various houseplants.
This angel wing begonia is one of them. Originally it was a cutting from a larger plant that remained in the house during the summer. 
I also planted two amaryllis bulbs in the jungle bed. These came from a garden club plant sale several years ago, but only one bloomed over the summer. Imagine my surprise to find a flower bud on the non-bloomer during the first week of October!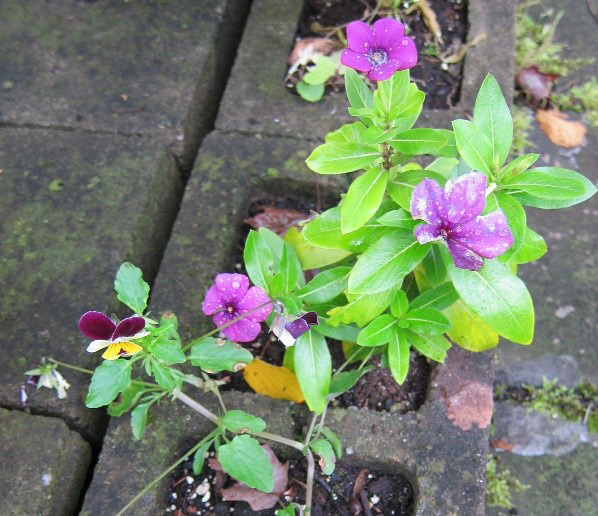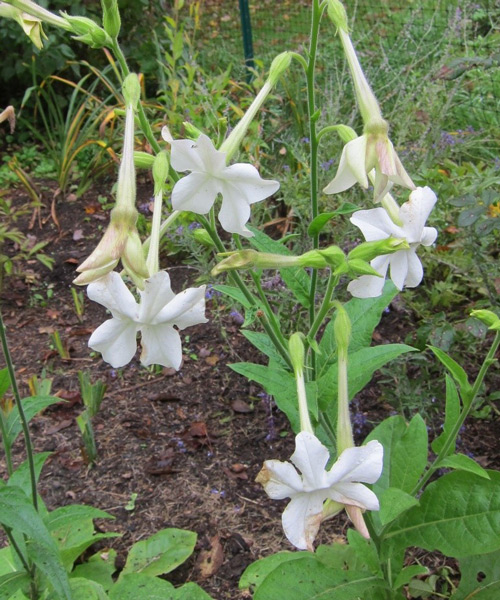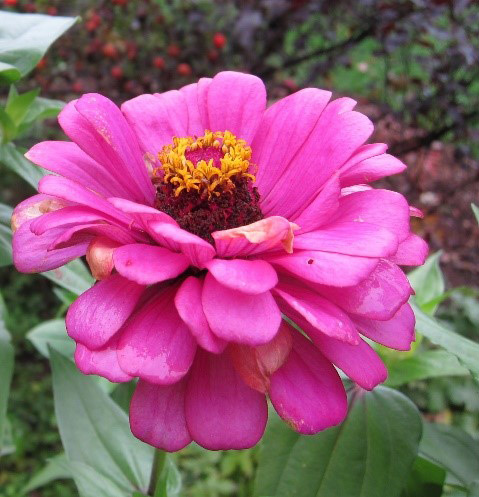 Hardy Perennials
Most years, a North Country gardener shouldn't assume plants labeled hardy perennials will bloom through the fall. Japanese anemones are lovely, bright fall bloomers, but they blacken almost immediately when frost hits. Last year there was an early frost; just as the anemone blossoms were about to open, they were ruined by a killing frost. This year they're magnificent.
Many rose varieties fare surprisingly hardy, despite their delicate appearance. Claire Austin, a climbing rose, is the centerpiece of the flower bed I built for my granddaughter Claire. It's bloomed all summer and is still budding in October.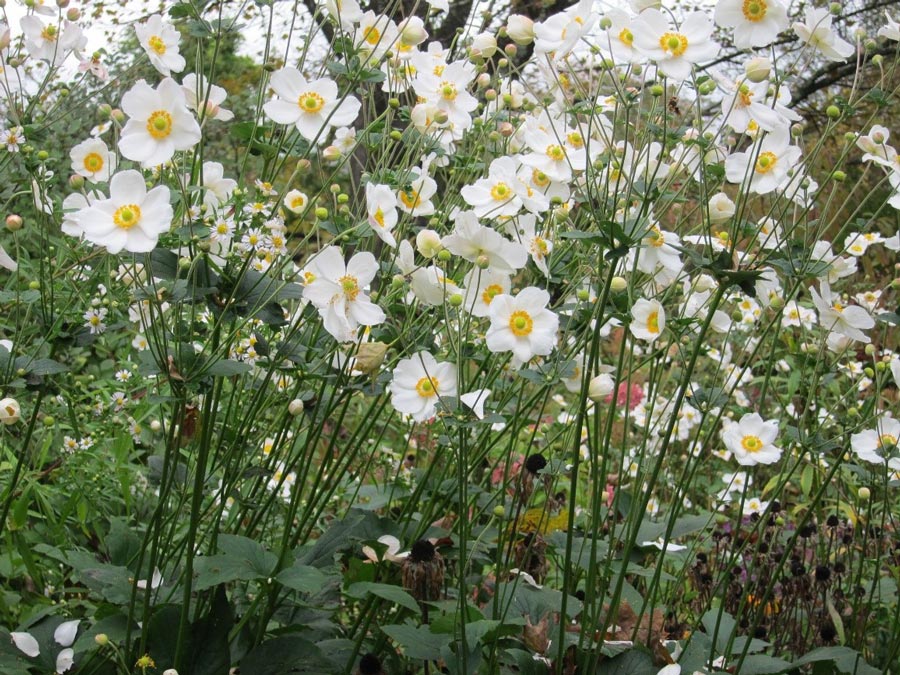 Vegetable Garden
The vegetable garden has also responded to the mild fall. Not only are the marigolds still healthy and cheerful, but leeks, beets, Swiss chard, and second crop broccoli, as well as a few late-ripening tomatoes, are gracing our table these days. 
Though spring's tender and long-awaited flowers will always remain my favorite, an autumn offering this much color must be given its due.