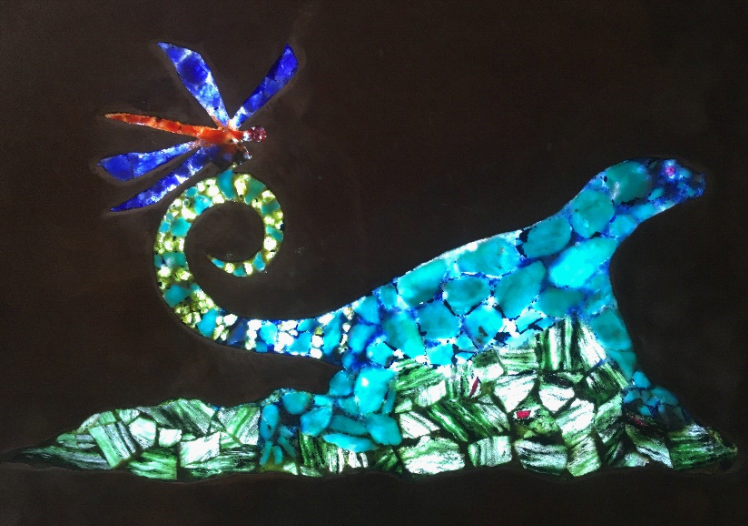 In a previous blog, I described the many artists who brought Curtis Curly-Tail to life in my book series illustrations. Today, I want to share with you a very special version of Curtis created by Tucson artist, Zee Haag.
Zee turns minerals and crystals into works of art. He cuts out pieces from steel and copper. He then "paints" with transparent slices of gemstones.  I could go into the details of the polishing of the metal to the desired color and sheen, and how each gemstone is selected and placed individually and fixed into place, but I feel art such as this should be simply enjoyed.
As they say, a picture is worth a thousand words, so instead of describing Zee's version of Curtis, I'll let you see it for yourself.
I have several pieces of Zee's artwork on my walls, but this Curtis was made just for me.