It's almost here! Every year, Earth Day is celebrated on April 22. People around the world will come together and support each other's endeavors to promote the health of our environment. After all, we all have to live on this one planet. There is no Planet B. The primary goal of Earth Day is to promote awareness of issues affecting our global environment (and the humans that live on it). For me, raising awareness often takes the form of education through my books, as well as videos, talks, and even blogs (like this one).  
Science Books For Everyone
I like to think that my STEM-based books contribute to the effort to raise awareness and promote conservation. I may not have a big effect, but perhaps I'm doing a bit of good in my local area.
If you're not familiar with my books, I've been writing science-based books, not only for children, but for adults as well! My books include rhyming picture books and adventure tales. When people think of picture books, they conclude they must only be for children. Perhaps I should start to use the term "illustrated", for my poetic, science-filled books. My intent is to educate parents and grandparents (and any other reading-to-children adults), along with the children. I don't dumb down the information. No, I include real science words and concepts.
Many people assume I was a teacher before I retired. In actuality, I am a biologist and laboratory research scientist, who volunteered for conservation projects as a citizen scientist. However, with my books, my goal is to teach through words and illustrations.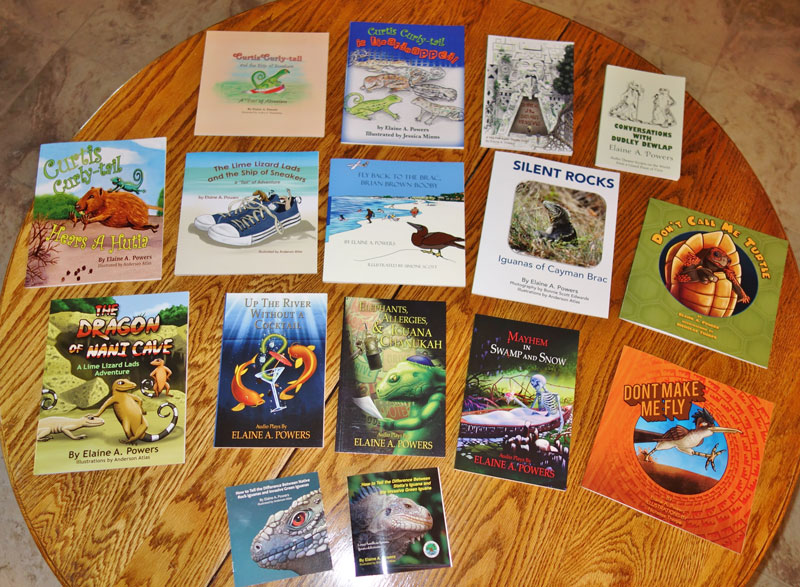 Not Just About Science
April is also Poetry month. I don't consider myself a poet, although I guess in reality I am. I think children's picture books must rhyme. So, I spend a lot of time crafting stanzas that entertain with the rhythm of words, while conveying important scientific content. If you enjoy poetry, I encourage you to read some of my work! That the poems also have vivid illustrations, created by a native Tucsonan, is just a bonus.
I'm proud that some of my books come in languages other than English. My soon-to-be-launched book, Guam: Return of the Songs, comes in both English and CHamoru. It's important to maintain endangered languages as well as endangered plants and animals. People are part of the environment and must be part of the conservation efforts.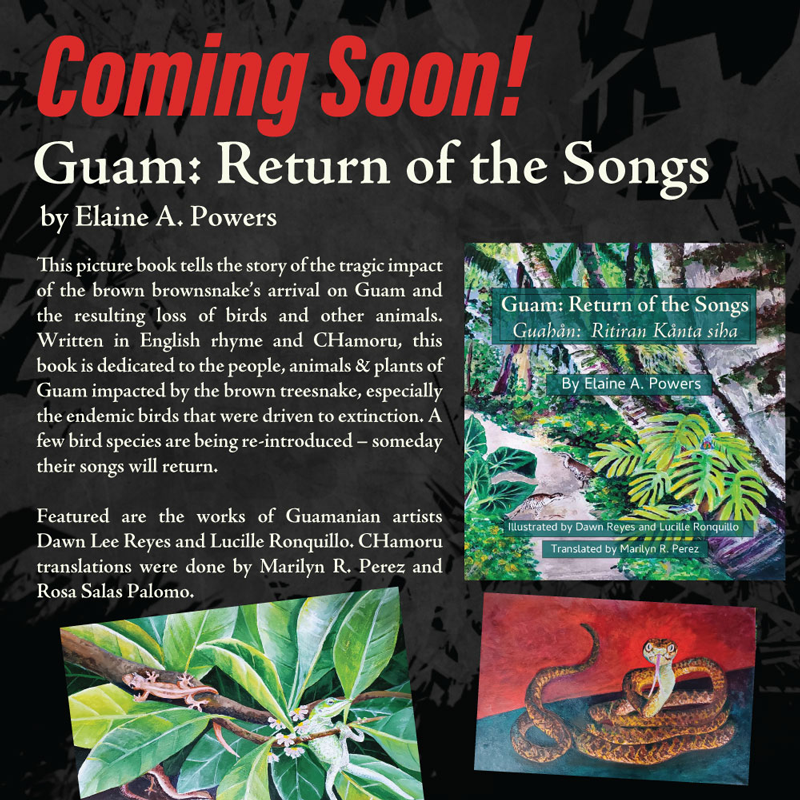 Not Just Science Books
Along with my books, I've ventured into social media, videos, and in-person talks. On the Lyric Publishing site, you will find workbooks as well as books by other like-minded authors. On my YouTube channel, you can meet Curtis Curly-tail, see my talks with live reptiles (animals are always unpredictable), and other fun recordings. Soon, Curtis will be featured in a full-length movie! While you're there subscribe so you are notified as soon as I upload. You're welcome to view and share the videos. They are wonderful supplemental educational materials.  
I also make educational appearances. If you'd like to have me give a real-time presentation, I can do in-person talks in the Tucson area or video chats.
Bringing awareness is a slow, but steady process. Take a lesson from my famous friends, the famous tortoise and hare, pictured below. Some information can be spread in bursts, but continual education efforts must be maintained to be fully effective.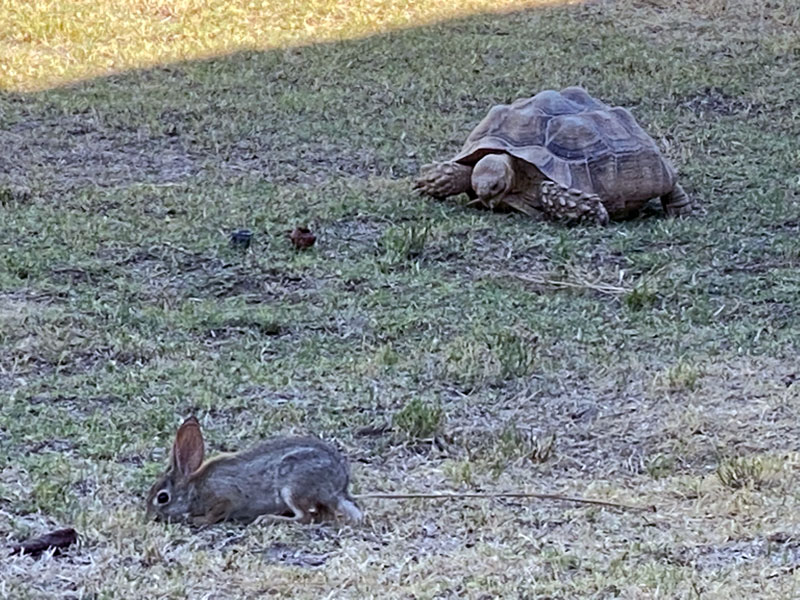 Let's celebrate Earth Day by being aware and educating ourselves about the conservations we can do locally and globally.