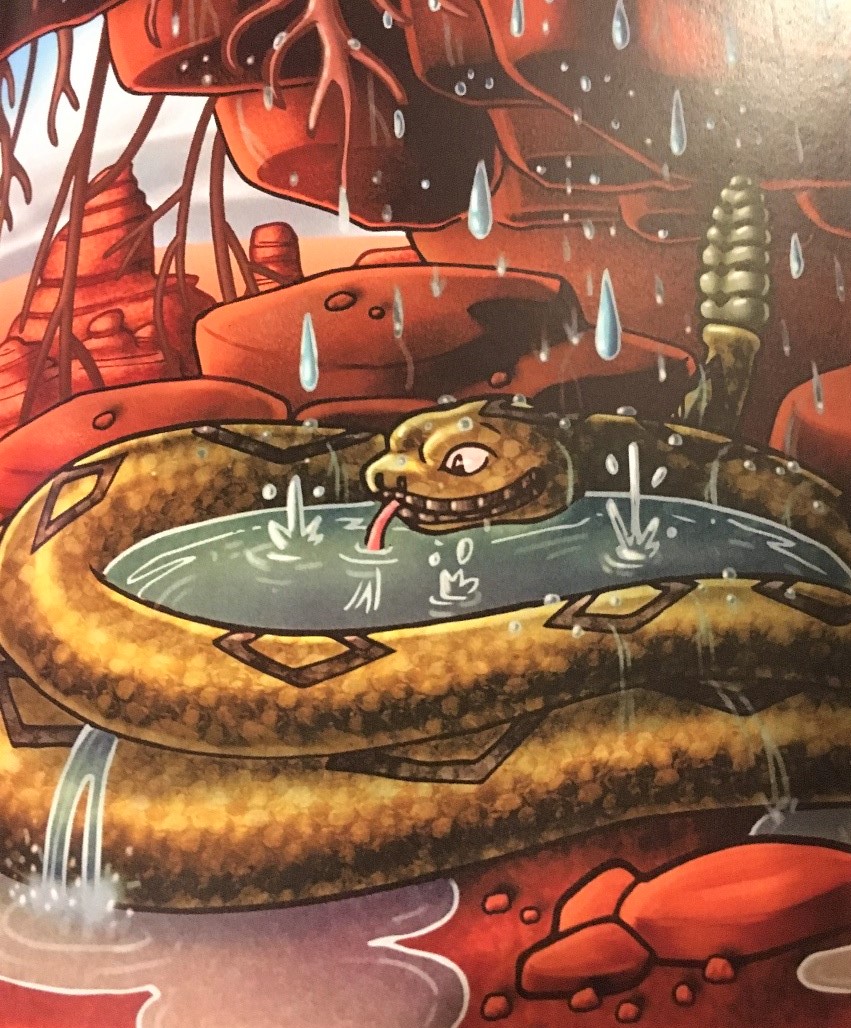 With the start of the monsoon season, you may be wondering about the animals that live in this harsh desert environment. With an annual rainfall of only 12 inches, having water to drink is a significant issue. Rattler bodies are adapted to prevent unnecessary water loss: the scales are impermeable, the snakes don't urinate and they can detect water with their incredible sense of smell and taste.
Rattlers take advantage of rain by drinking from puddles, of course.  But more impressive, is that they collect water on their skin to drink. This amazing behavior is shown in this illustration from Don't Make Me Rattle!, a book I wrote in rhyme to make learning about rattlesnakes fun!
This image was created by the talented Tucsonan, Nick Thorpe.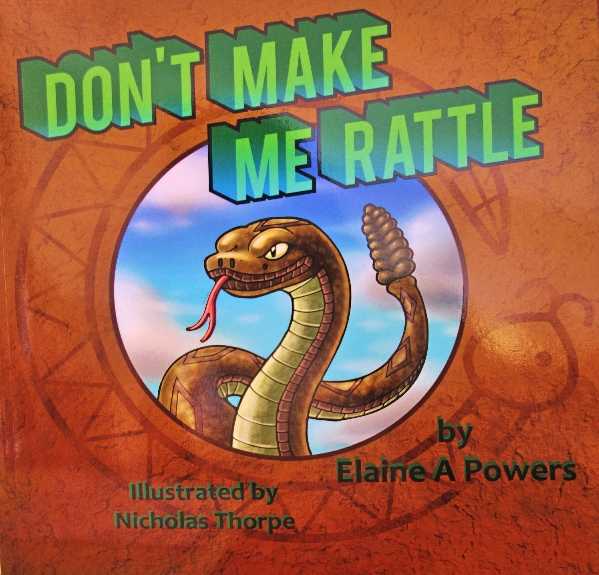 Lyric Power Publishing also publishes supplemental, educational and fun activity sheets and workbooks. Want to learn all about rattlesnakes while keeping busy this summer? Click below to see all that is inside these masterful workbooks.