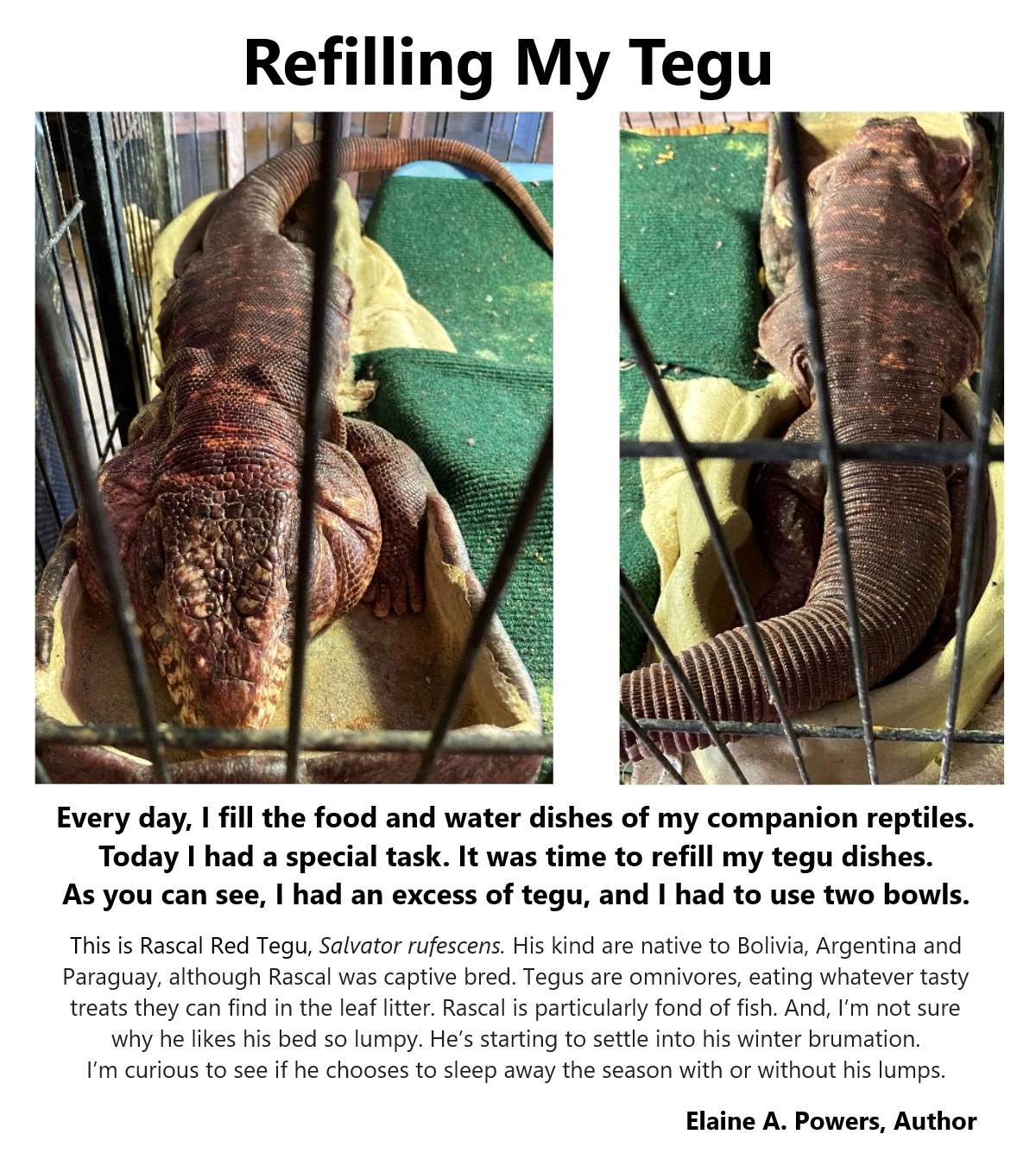 As you can see, I had an excess of tegu
In my spare time, around caring for my companion animals (including a horse!), I write fun science books, mostly for children, but a few for all ages. My writing career started after an encounter with a small lizard, a curly-tail, on a beach in the Bahamas. I wrote my first children's book inspired by him, Curtis Curly-tail and the Ship of Sneakers, and have gone on to write books for preschoolers, all the way to including adults, such as, Silent Rocks.
I very much enjoy my unexpected second career as an author. I hope you will check out all of my books here, and the workbooks inspired by them–which are wonderfully fun yet educational.
Thank you for stopping here at Lyric Power Publishing LLC. I hope you'll take a few minutes to look at the books by all of the wonderful authors published here.