An idea came to me for our annual summer vacation: a whale watching tour. With a little internet research, I found the perfect place to enjoy such a memorable experience: The San Juan Islands in Washington State.
Photos on the internet featured an archipelago that consists of approximately 172 islands, with the four larger islands offering the most activities for tourists. Each island had its own unique locales and activities, from kayaking tours, hiking, bed and breakfast inns, glamping, sheep farm tours, fishing, and bike riding, just to name a few. There is so much to see and do in the area.
Bellingham offered a whale watching cruise from its port, which included lunch and a two-hour stop at Friday Harbor on San Juan Island. Once we arrived, we could easily walk around the shops, galleries, restaurants and parks. If we were lucky, we could feed the famous Harbor Seal, Popeye. This looked like an exciting trip for us and I quickly made our travel arrangements.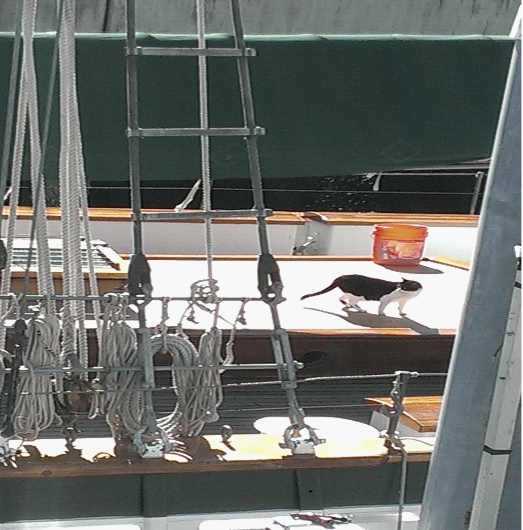 San Juan Island has a vibe of a miniature, cute, seaport village. We could smell the brewed coffee coming from the local coffee shops as we boarded our ship on the day of the whale-watching adventure. I noticed a ship docked next to our vessel and I saw a cat walking on the deck. It had black and white coloring, like an Orca whale.
This seemed like such a coincidence to me. My creative juices were flowing, and I realized Book Three of my Hayley Cat series was already forming in my mind. In addition to my theme of the importance of friendship, the story line would include travel, Orca whales and the Friday Harbor Port. Best of all, I knew, would be seeing Popeye, the famous gentle Harbor Seal, who did make it into Book Three as a main character!
We were then whisked away gently on the glorious ocean, enjoying the cool breeze on our faces, excited about our upcoming tour. Behind us was an amazing view of Mt. Baker. And what an incredible sight to see the Orca pods gliding beside our ship.
We passed several islands along the way to San Juan and viewing the quiet and quaint beaches gave us a feeling of wanting to explore every island in depth. We thoroughly enjoyed the Bald Eagles majestically perched among the Douglas Fir trees. So much wildlife so much closer to us than usual, from Canadian Geese to sea lions and harbor seals, to the numerous birds along the shores. I envied those who call these incredible islands home. Living away from the hustle and bustle of the city on these islands is something I would cherish. Our visit was way too short and left us with wanting to return to explore more of the islands as soon as we could. Be sure to see the Whale Museum if you go. The San Juan Islands are truly a treasure trove of wildlife.
The Adventures of Hayley Cat, Hayley Cat Sails the San Juan Islands, inspired by our vacation, is published by Lyric Power Publishing and is available at Amazon.com. Thank you for stopping by Lyric Power Publishing today and reading about the kinds of things that inspire us to write our stories.