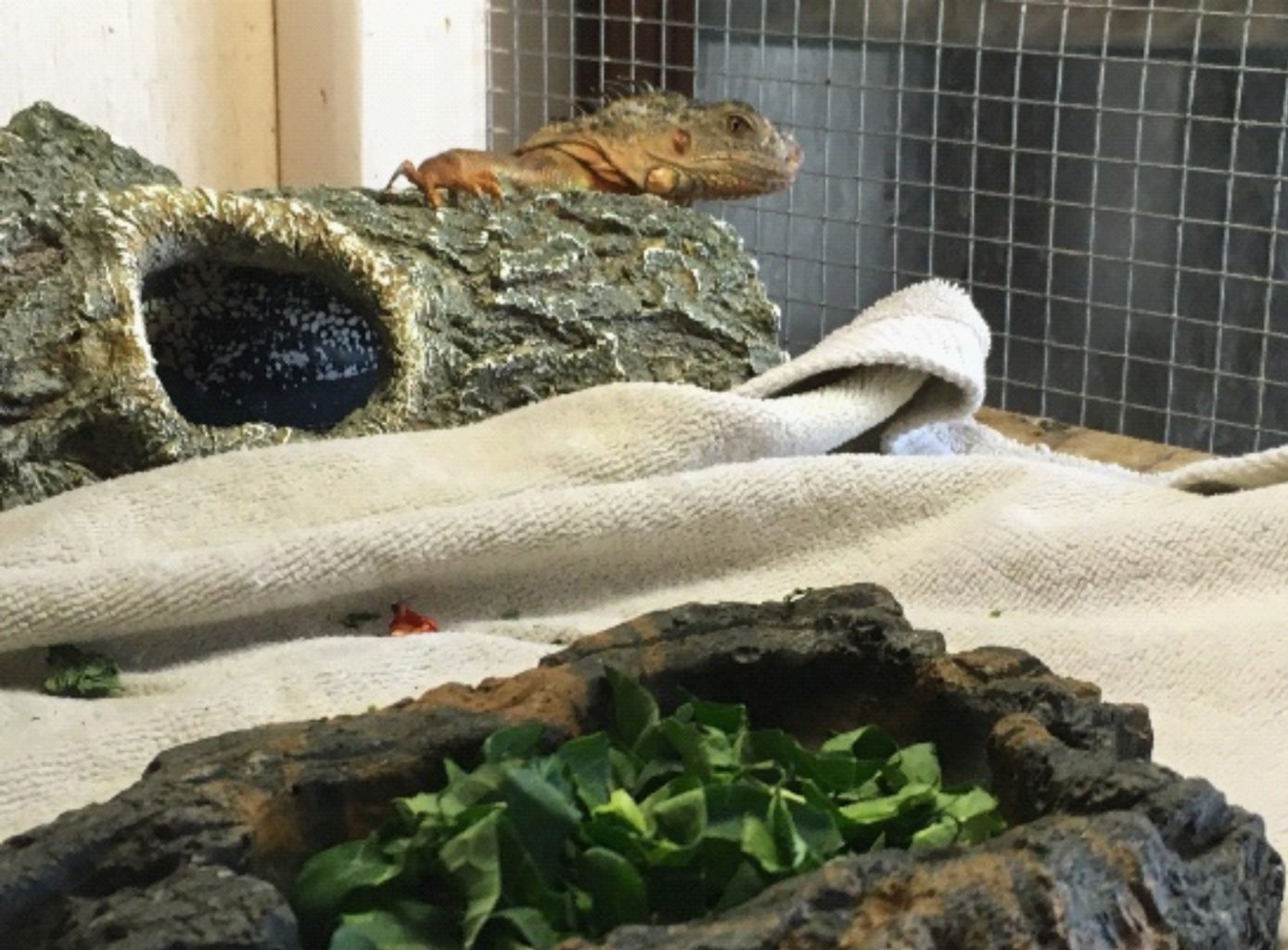 As a human companion to my reptiles, I want to know that they are eating well and, hopefully, enthusiastically. Quite often, a new or young reptile, such as my green iguana, Chile, is not comfortable being observed while eating. The only way I can tell that Chile has successfully consumed her meal is by looking at the empty bowl, without vegetables scattered about the enclosure.
I can understand a prey animal's reticence about being observed eating. The iguana might be susceptible to a predator if not careful. So, it's best to eat when no one is watching, and return quickly to a place of safety. Of course, inside the enclosure is a pretty safe place, but the iguana doesn't always know this, especially when another larger iguana (like my Calliope) climbs up and sits on top of it. 
Yet, with patience and perseverance, the stalking photographer can eventually catch the elusive eating iguana in the act!
An all-around lover of lizards, big and small, Elaine A. Powers is the author of the Curtis, the (perfect) Curly-tail Lizard book series.