What do you do when you have a conundrum about a story?
Why you stop and write a blog post about it, of course!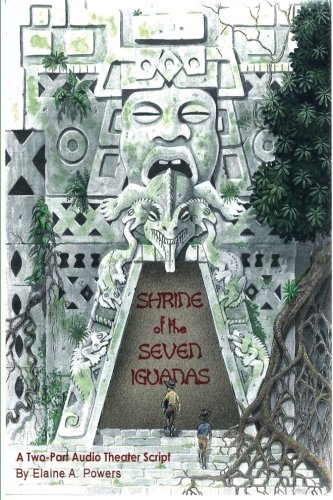 Before I started writing books, I wrote audio theatre scripts.  These scripts were intended to be broadcast over the radio or as audible stories. My first full-length script was recorded and published as a CD.  Shrine of the Seven Iguanas is a tale of good and evil and about protecting the environment. It's an action-packed story that includes a were-iguana (not a werewolf!).
After I moved to Arizona, I changed to writing books.  I wanted to write murder mysteries but discovered the joy of writing science-based children's books.  However, Shrine really wanted to be rewritten as a novel. My first attempt was to make it into an adult thriller, but a novel is very different from an audio script. Instead of using sound, I had to describe the settings and scenery. The story just didn't turn out.
Then I heard about how there was a strong market for middle grade novels. So, I tried to convert the script into a story with a pre-teen antagonist.  I stumbled across how to change the minor character of the niece into the new protagonist, instead of the adult woman. But that was unsatisfactory, too.  So, the story sat and waited.
One of my friends has started trying to write romance novels, something I really had no interest in doing. But then again, romance novels are number one in fiction sales. Shrine would make an excellent romance! I've tried scripts, mysteries and children's books. Maybe a romance is the next genre for me to try!
(I'll let you know how this works out.)
­­­­­­­­­­­­­If you'd like to perform Shrine of the Seven Iguanas!, the use rights come along with the purchase of the two-part script, which is available at amazon.com.