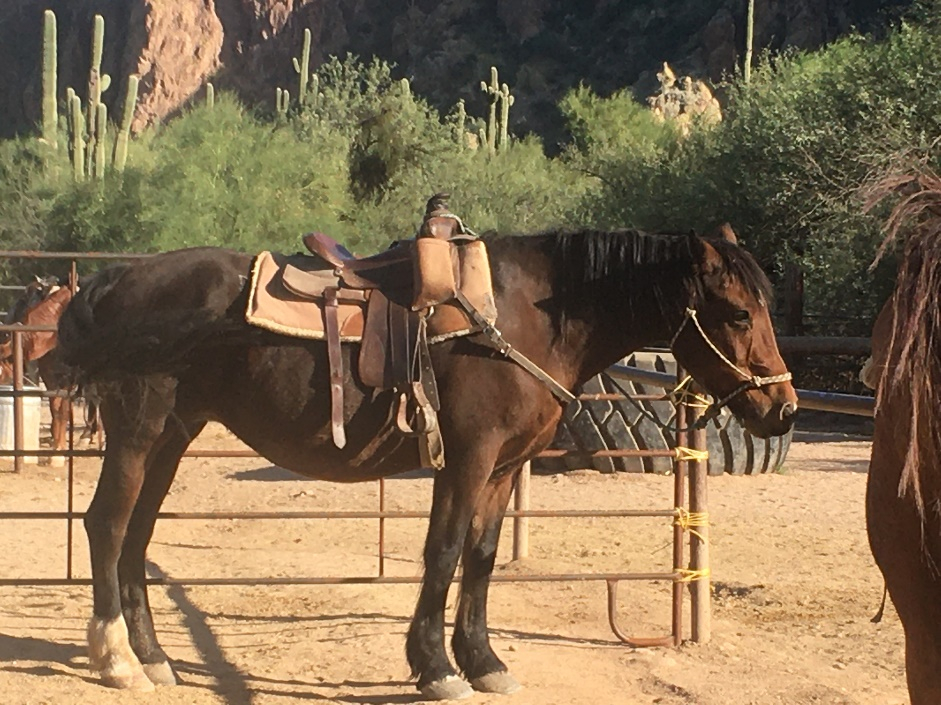 Heather, an excellent mare
While taking a horseback ride in the Tonto National Forest recently, my thoughts turned to storytelling and the importance of accuracy in portraying a location.
In all the Western-themed movies and TV shows I've watched over the years, not once did I see a trail like the one I was just on. The scene of the man riding over the edge of the mountain in The Man from Snowy River comes the closest. You always see the cowboys on horses riding nice, flat trails, instead of the reality of mountain riding: piles of loose stones altered with each monsoon rain; steep, smooth, sand-covered boulders where the hooves slide; sharp, jagged upthrusts around which the horses must carefully place each foot as they head straight up and down the mountainsides. I watched the horse in front of me fight for every step. It was a hard walk even without a person on his back. Fortunately, my mare was very solid and I did my part, keeping the reins loose so she could concentrate on where she stepped.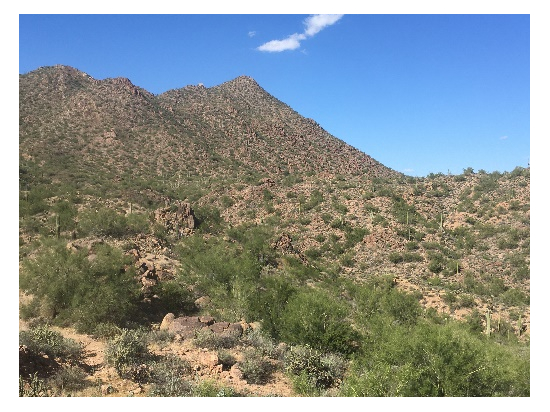 Loose stones, sand-covered boulders, sharp, jagged upthrusts
I couldn't help but wonder if this is the tourist-level trail, what did the advanced trail look like? Sorry for lack of photos of the real-life trail, but I was busy holding on. However, the views were spectacular.
People like reading about places they know. I recently read a mystery set in Tucson that included a scene up by my house. Great fun. Yes, the author got her description correct.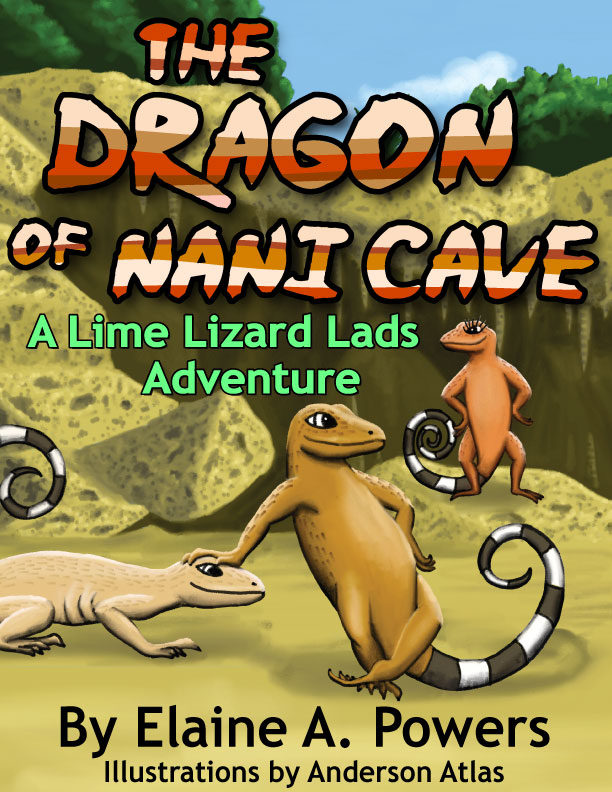 So, when I write about a real place, I work hard to get the descriptions right. For instance, when I wrote my book, The Dragon of Nani Cave, set on Cayman Brac,  I confirmed that the route the Lime Lizard Lads took around the island was accurate. I wanted to be certain the book was believable, so that the children reading it would enjoy recognizing island locations and take seriously the science information included.
Here are a few of my "models" for the first Lime Lizard Lads story.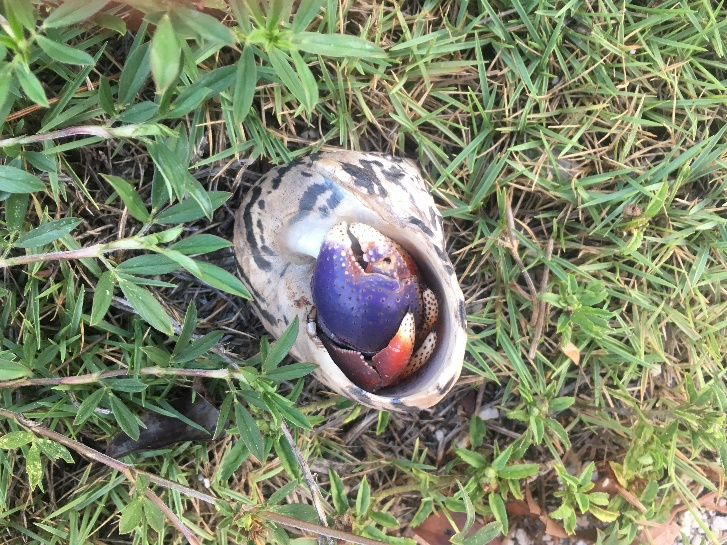 Old Soldier (Crab) sends the Lime Lizard Lads on their adventure to find the Dragon of Nani Cave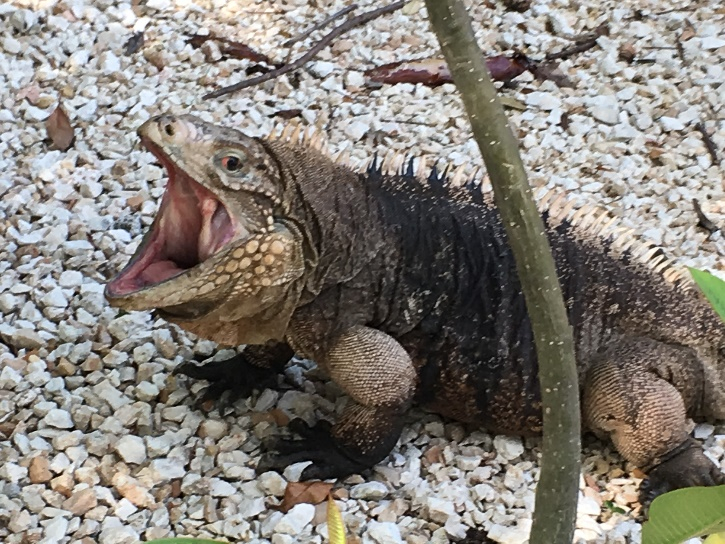 The "Dragon," in my story, a Sister Isle Rock Iguana. (She looks very much like a dragon to the tiny curly-tail lizards)
So, remember, when writing your stories, do your research and get the facts of the setting right. Your readers will appreciate it, and you will hear about it if you don't!