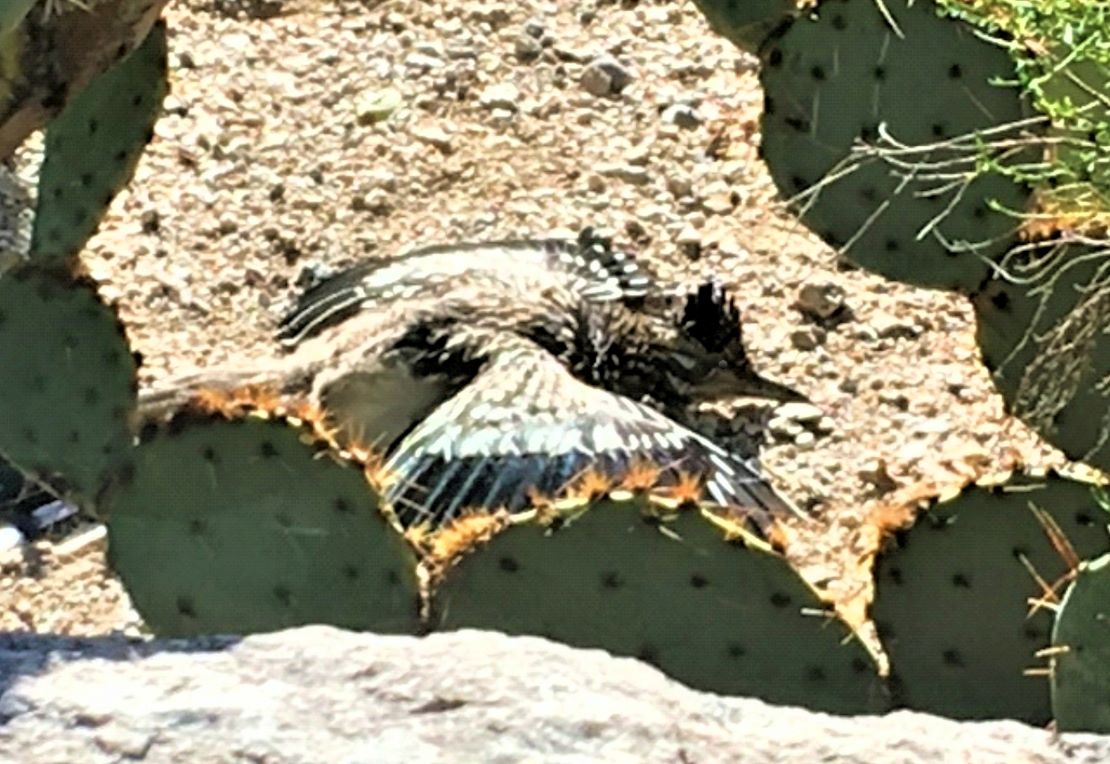 GREATER ROADRUNNER
I'm always trying to get an interesting view of the animals and plants I write about in my books and blog post. Roadrunners move very quickly, so I was having trouble getting a good photo. Then I came across this roadie at the Sabino Canyon Visitors Center near Tucson, Az. The roadie was hurrying along the sidewalk when I joined the bird.  Roadie tucked behind some rocks and an agave cactus, but I was still in sight.
Finally, the roadie decided it was safe behind a grouping of boulders and a large prickly pear cactus. Conveniently, the cactus left a window where I could observe the roadie as it spread its wings to expose its dark back to bask in the sun. I was honored by this opportunity to observe and share the bird's behavior. I think the roadie got nice and warm.
You can read about this behavior and many others in the rhyming book I wrote, Don't Make Me Fly!