Books are better when enhanced with bold, colorful, detailed illustrations! That's a fact. But how do you find wonderful illustrators? This is often a challenge for self-published authors wanting to find the right artist for their books. I've been very fortunate in the artists who have shared their talents with my words. I know their work is why people initially pick up my books. That's why this blog is dedicated to them. Here is an ode to all my wonderful illustrators. 
The Art of Art Winstanley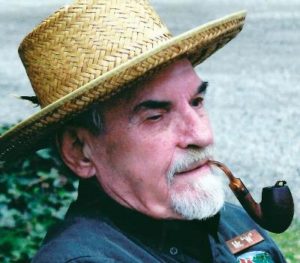 My very first illustrator was my good friend, Art Winstanley. He was a retired graphic artist who I met while doing community theatre. Even though he claimed no knowledge of lizards or desire to draw them, he accepted the challenge. And boy did he outdo himself. He was also a guiding force in selecting the proper fonts to use in book publishing. Sadly, he passed away after completing my first book, Curtis Curly-tail and the Ship of Sneakers. I frequently get compliments on the wonderful images Art created for my book and all the kudos are well deserved. Thank you, Art. 
Graphic Artists Jessica M. Powers & Randy Babb
After Art's passing, I hired Jessica M. Powers, another graphic artist to create a book cover for a collection of my theatre scripts, Conversations with Dudley Dewlap. Book covers are very important for attracting buyers. 
When I needed a cover for my script, Shrine of the Seven Iguanas, Randy Babb was recommended to me. Randy is not only a gifted scientific illustrator but a biologist with the Arizona Game and Fish Department. I was honored to have him design a book cover for me.
The Fine Art of Nicholas Thorpe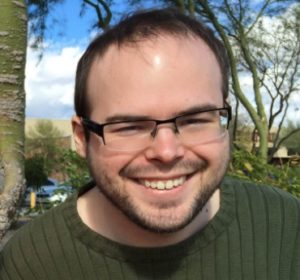 While I was writing my books, my day job was as a Research Biologist at Sanofi Pharmaceutical Company. One day, while taking a break on a workplace bench, another scientist, Dr. David Thorpe, asked me if I might have some work for his son. Nicholas Thorpe had just graduated with his BA in Fine Arts. I did need some book covers for a few collections of my radio/audio theatre scripts, so I was delighted to have him create some for me. I sent him my scripts and what he sent in return was truly astounding. I hate to admit it but the covers might be better than the actual scripts!  
When I needed an illustrator for my new desert-themed picture books, I asked Nick to do the illustrations. Needless to say, I was very pleased with the results. With his familial background, he brought science and creativity to the illustrations.
Introducing Anderson Atlas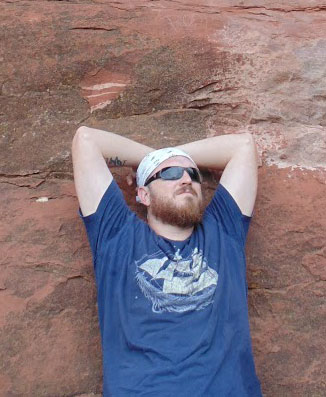 Even with Nick's creativity, I still needed another illustrator to add variety in my images. That's when I met Brad Peterson, aka Andersen Atlas. If I need illustrations with precise details, I call on Brad. Brad has been particularly important in my booklets that help people identify their native rock iguanas as opposed to the invasive green iguanas. Along with illustrating, Brad helps me with videos and he is creating the movie version of my first book!
Sticking to Local Artists
And even though I have two great Tucson artists, I still employ artists in other local areas where my books are set. It's important to me to both embrace the local culture and get the details correct. For the Clarissa Catfish books set in my hometown of Peoria, IL, I needed illustrators who could visit the museums depicted in the adventures. Jacqueline Klene and Haley Gray produced beautiful, original images for the fishy tales. I've also been honored to have Jessica Minns (Great Exuma, The Bahamas), Monique Carroll (Eleuthra, The Bahamas), Simone Simon (Cayman Brac, Cayman Islands), and in my upcoming book Guam: Return of the Songs, Dawn Reyes, and Lucille Ronquillo.
As you can see, I've been very fortunate to have so many talented artists join me in producing my books. Find out more about all the great Lyric Power Publishing here. You can also find interactive illustrations by these and other wonderful artists in our downloadable workbooks and coloring pages. And remember, open a book for the illustrations but stay for the text!