My sidekick, Elaine A. Powers, introduced me to Zoe, a Sonoran Desert tortoise, who lives with Elaine. Zoe is a female who knows her territory and stands her ground. You can see her here, chasing Duke out of her yard!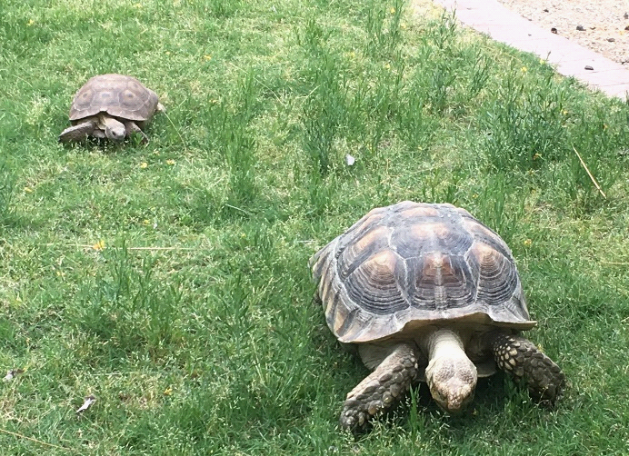 Stop on over today at my You Tube channel and check Zoe out!
And, if you're looking for some fun activities for the kids and the kids-at-heart, check out our workbooks.