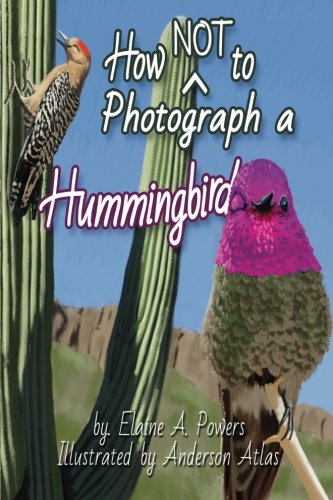 A simple (and fun!) guide to the Sonoran Desert:
How NOT to Photograph a Hummingbird by Elaine A. Powers
Illustrated by Anderson Atlas

This colorful picture book for all ages teaches about the Sonoran Desert—with a sense of humor. It pits one bumbling human against the desert as he carelessly attempts to photograph an Anna's Hummingbird. Enjoy the chase as the photographer is tripped up by a rock, stabbed by a Mesquite tree and rattled by a Western Diamondback. Then use the glossary to teach about the rich variety of life in the Sonoran Desert. Humor makes learning fun and easy!