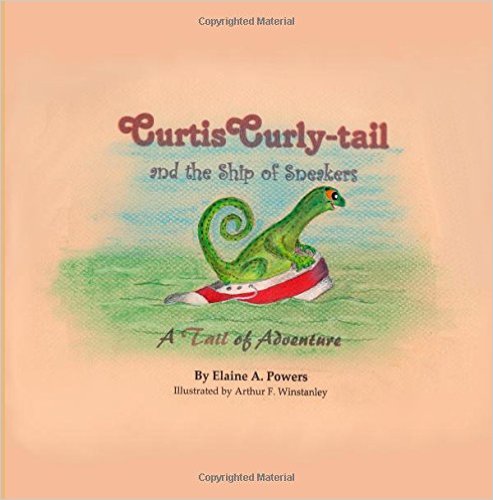 Curtis, the perfect curly-tail lizard of Warderick Wells, decides to see where the tourists come from. He sets sail on his adventure in a ship of sneakers. Also available in Spanish and French.
Curtis Curly-Tail is ready for his big adventure when you and your students complete this fun, interactive bulletin board!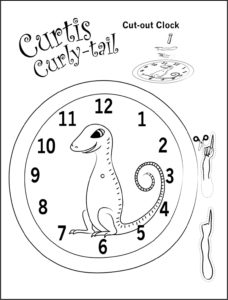 Will Curtis Curly-Tail get back home in time? Help your students learn how to tell time with this adorable Curtis analog clock they get to color and assemble.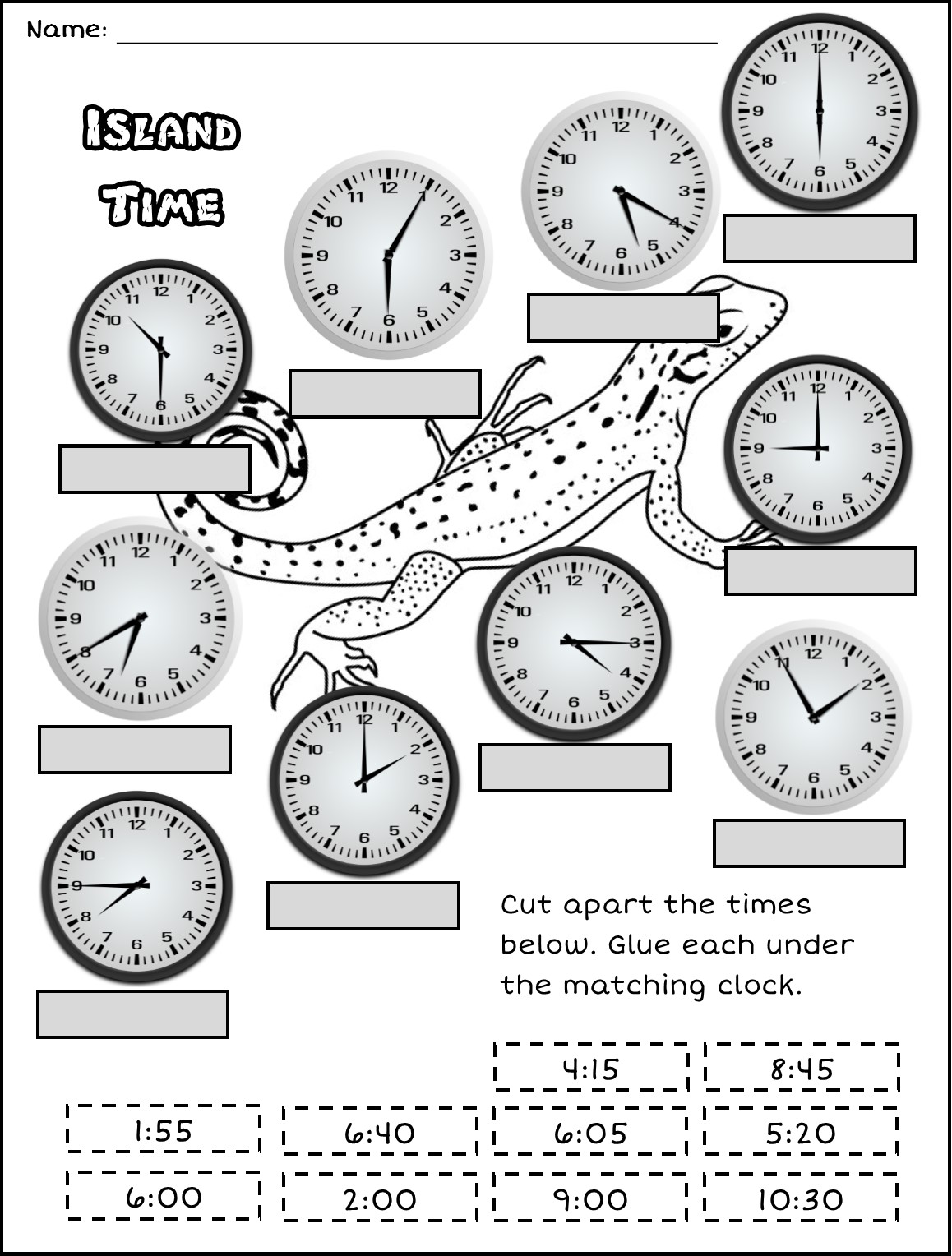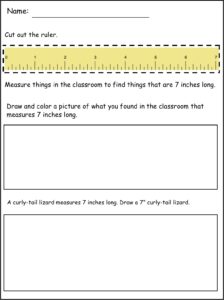 Help you students get a clearer understanding of the length of a curly-tail lizard with this built-in 7-inch ruler and the quest to find 7-inch-long classroom items. Individual or group activity.