Kid-Created Coloring Books
Pre-k and primary students will have fun creating their very own coloring books using these alphabet coloring pages while learning about the animals that live on the Caribbean island of Cayman Brac.
Anole lizard, Bananaquit bird, White-tailed boson seabird, Brown Booby seabird, and the Caribbean fruit bat.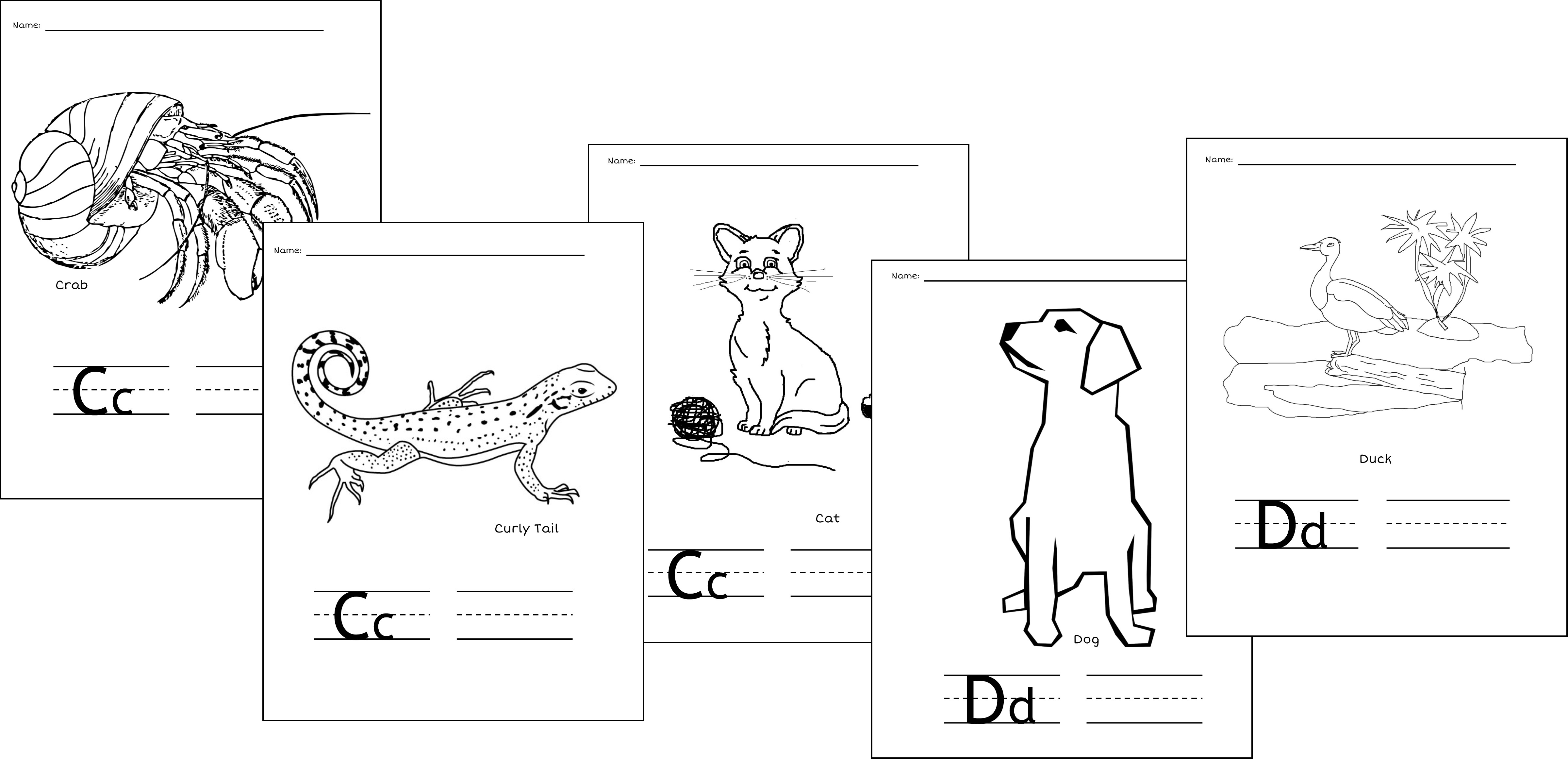 Hermit crab, curly-tail lizard, domestic cat, domestic dog, and the West Indies Whistling duck.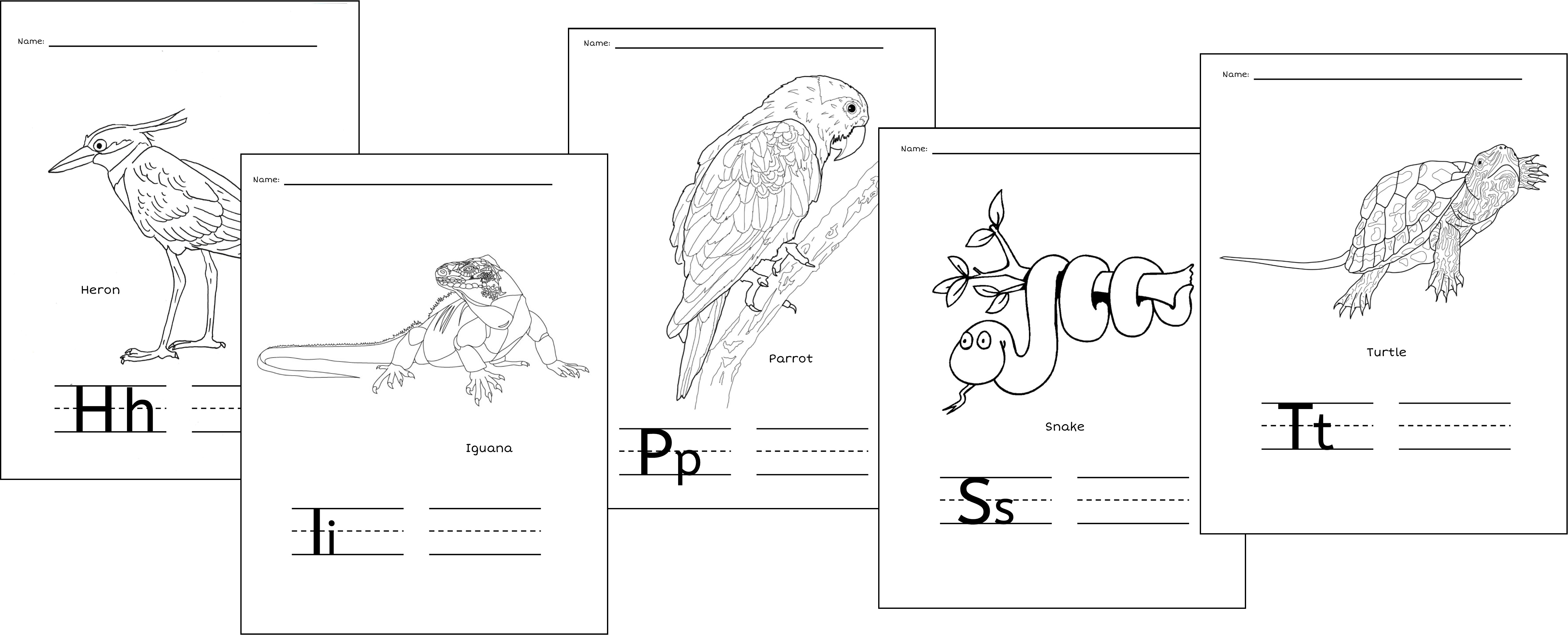 Yellow-crowned night heron, iguana, Cayman Brac parrot, black racer snake, and the green sea turtle.