Many people go to exotic locations, like the Bahamas, to enjoy the beach and various water-related activities.  I go for inspiration and time to write.  Of course, not all locations are conducive for intensive writing.  Some don't have a desk.  Or the sun glare is too bright to read the screen.  Then there's the issue of having electricity accessible to keep your laptop charged.  However, sometimes, the situation comes together to make for a really special place to write.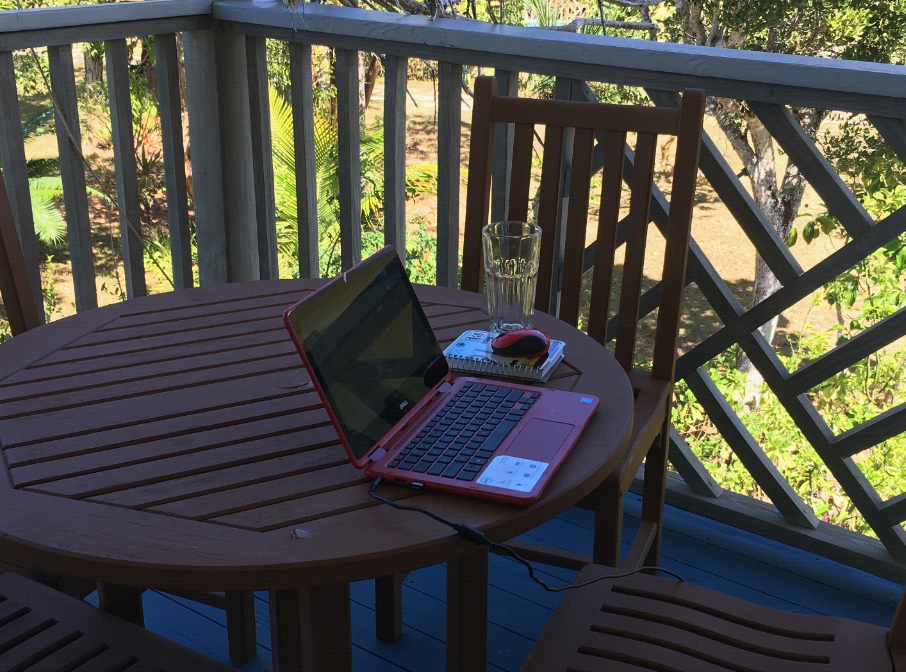 This is the balcony of my room in the Pineapple Fields Resort on Eleuthera. It's convenient to the beach and the Leon Levy Preserve.
Now if I could just keep my mind on the task at hand and ignore all the stories that are inspired by the location from taking over my writing time! Don't worry, I made notes. (Ahhh, retirement. So many books to write, so little time.)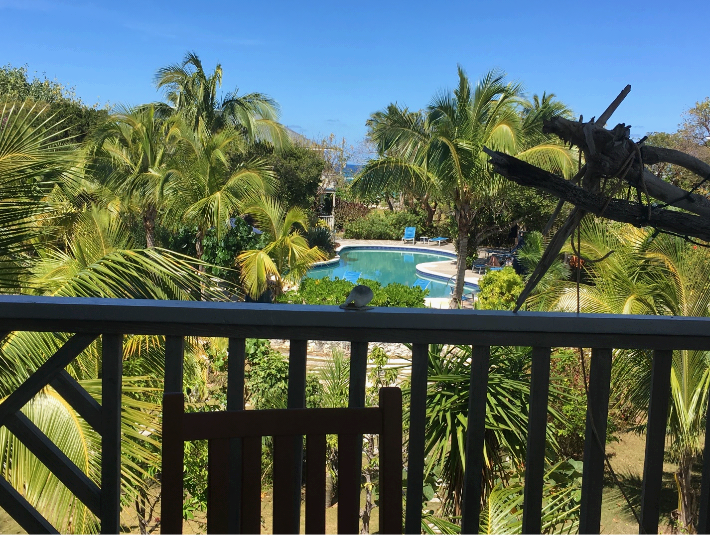 Yes, that's the ocean beyond the pool.
I've been told that some writers go into a room with minimum distractions or an office with limited windows to do their work.
I just can't imagine . . .
Elaine A. Powers is inspired by life and nature. It was a little fellow, well, bigger than her big toe, who climbed onto Elaine's shoe on a Bahamian beach and hung out for a couple of hours, curling and uncurling his tail. After he left, Elaine went back to her room and the entire story, Curtis Curly-tail and the Ship of Sneakers, came to her in one sitting. Talk about your destiny calling! She weaves science into fun adventure stories or rhyming stanzas that kids and adults alike simply love. As we say here at Lyric Power Publishing, "Science is Fun!"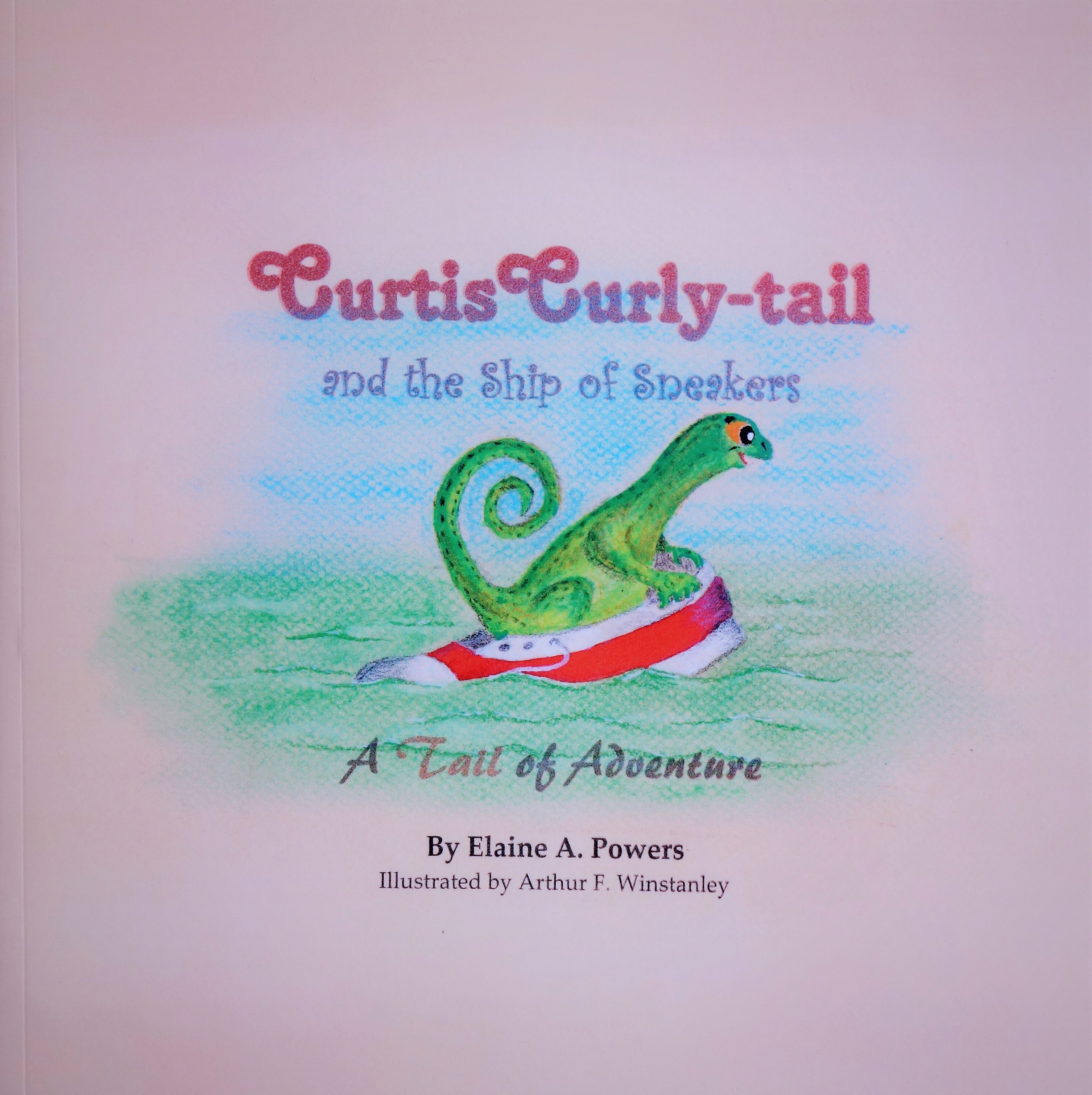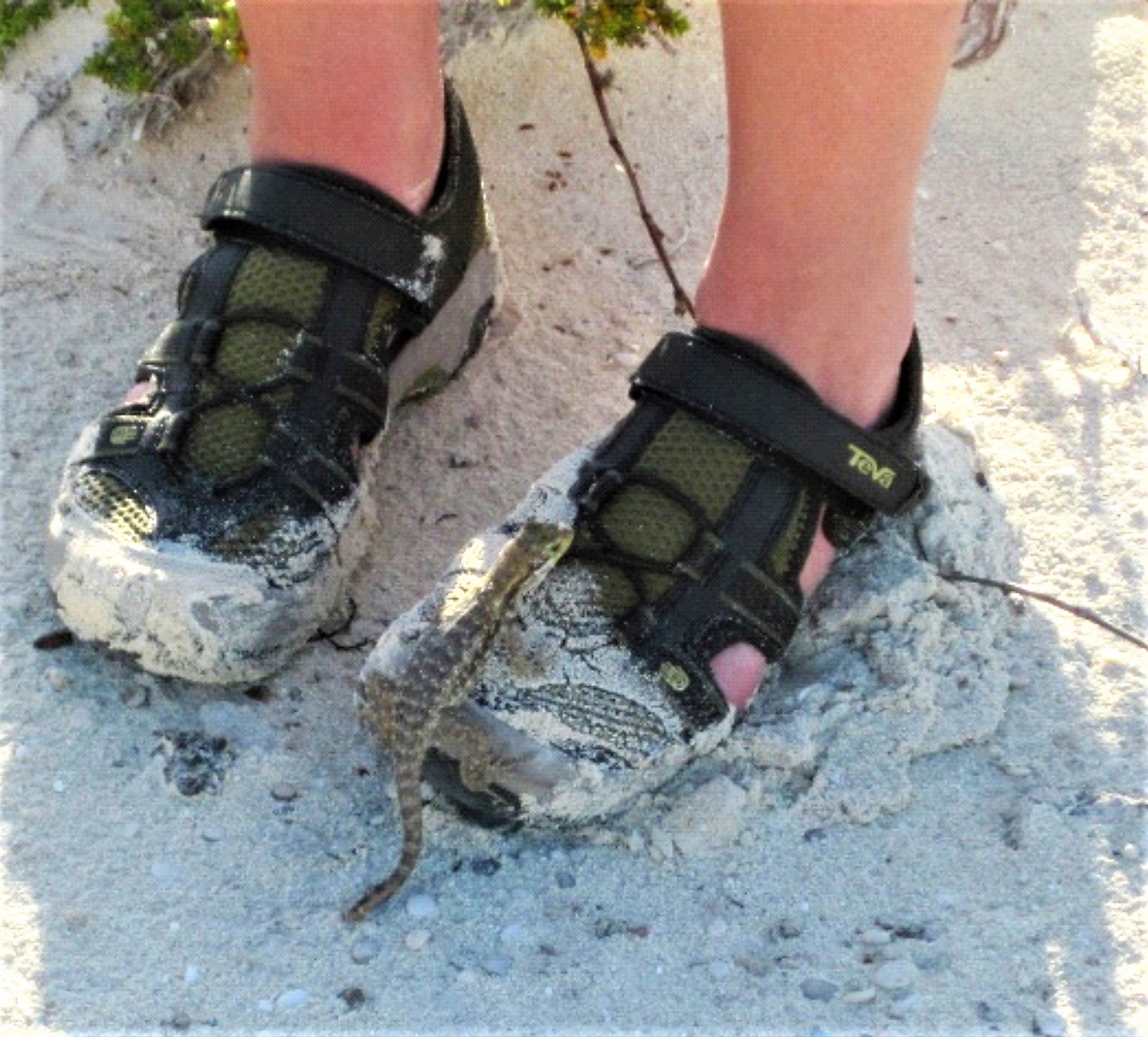 Here's the REAL Curtis who inspired the Curtis Cuirly-tail series of books. Heck, he even has his own YouTube channel now!