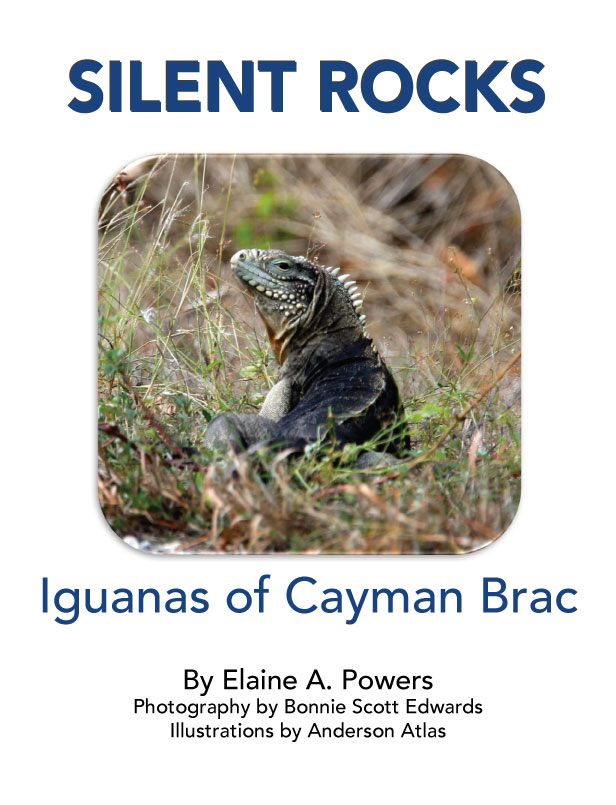 Math was not my favorite, nor my best, topic, but I did like the math used to solve real-world problems. I enjoyed using geometry to determine how tall a tree is. Discovering the unknown variables in algebra fascinated me; it was like a secret code that had to be deciphered. I eventually came to understand how to use statistics and calculus in measuring aspects of ecosystems and in animal behavior. It turned out that I did like math–if it applied to my interests in science!
When master educator Marilyn Buehrer designed the Lyric Power Publishing workbooks and activity sheets based on my children's storybooks, I was thrilled that she included some of my favorite animals in her math problems. I particularly like the one where she has the students measure the iguanas to determine average and median sizes in the workbook My Unit Study on Iguanas. I could use that in my citizen scientist work out in the field with the rock iguanas of Cayman Brac!
If you're curious at all about the Sister Isle Rock Iguanas on Cayman Brac, check out my poignant book, Silent Rocks, pictured above. The population of Cyclura nubila caymanensis on Cayman Brac is in serious decline and these vegetarian lizards are an important part of the island's ecosystem. Their reduction is the result of human activity on their habitat, and the threats can only be eliminated by human action. I am hopeful the people of Cayman Brac will turn this sad situation around.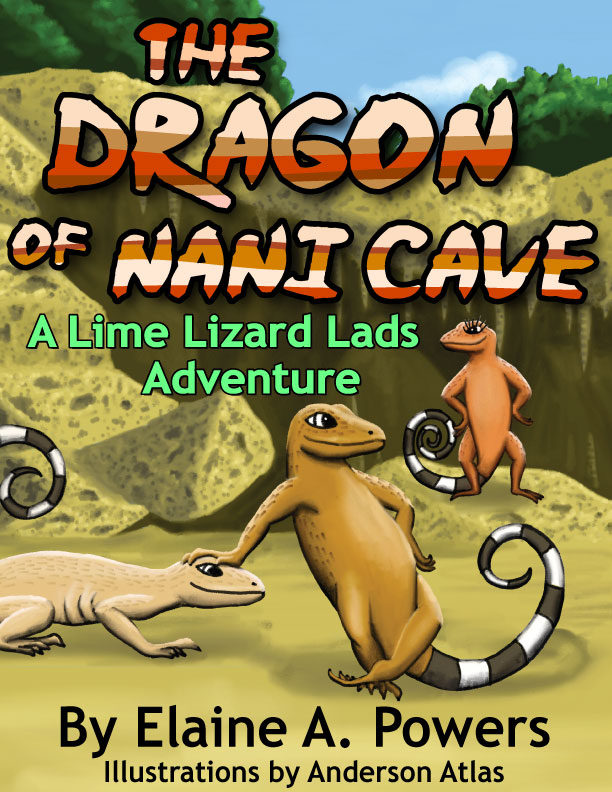 In The Dragon of Nani Cave, the Lime Lizard Lads, curly-tail lizards of Cayman Brac, seek an adventure up on the bluff. Their goal is to reach Nani Cave and meet the dragon that lives there. (The dragon is a Rock Iguana, but when you're a small lizard, an iguana is a dragon!) Gene and Bony soon realize how big and how dangerous the world beyond their beach really is. Leaving home is easy, but what if they do find the dragon? And how will the lads make it back?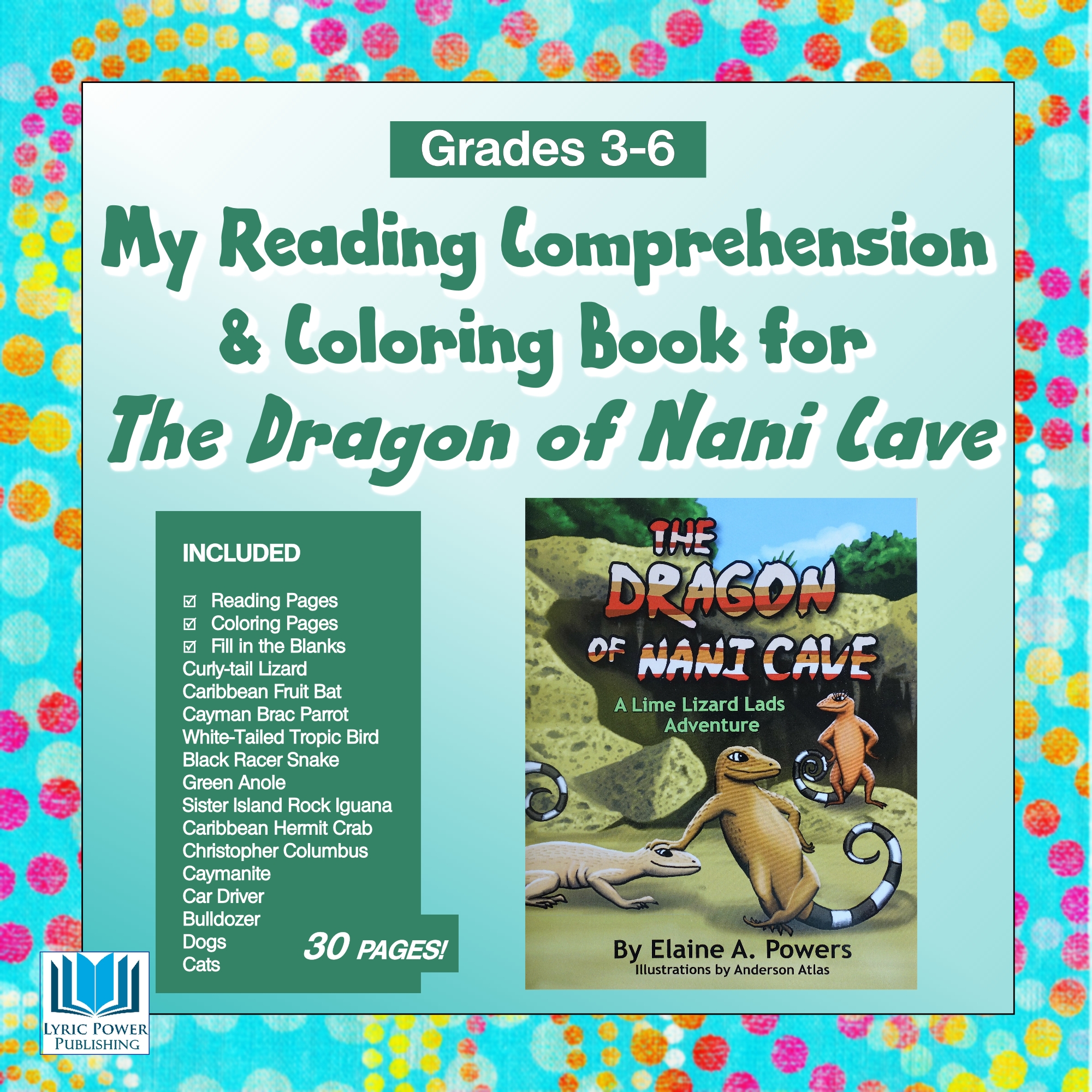 For educators and homeschooling parents, LPP offers a 30-page coordinating workbook designed for grades 3-6. Fourteen pages are taken directly from The Dragon of Nani Cave, with 14 pages of corresponding questions. Teachers and parents read the book aloud to students, then hand out the reading and question pages. Students reread pages from the book and answer the questions for each page; they also color in the black and white pictures on every page.

If you have any interest in the identification booklets that LPP has published on how to tell the differences between the invasive green iguanas and the native rock iguanas, please contact Elaine Powers at iginspired@gmail.com.