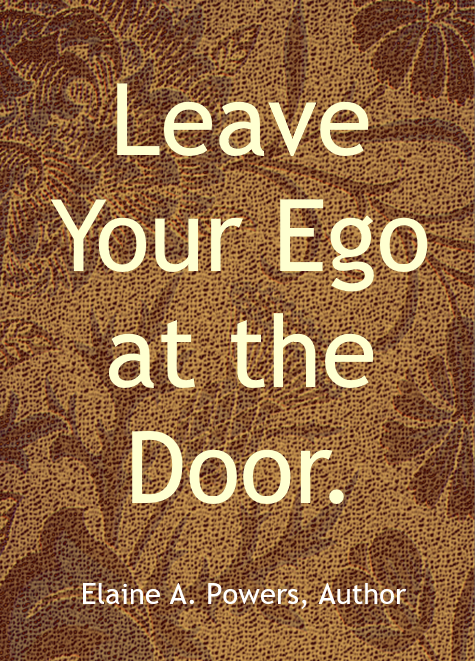 I have discovered the hardest part of writing.  It's not putting those first words on the blank page. Any drivel will do for that.  It's not even the rewriting, as painful as that tends to be.  (Did I really think that nonsense I wrote was good? Unbelievable.) It's not even when you give your writing to another person to read.  Yes, there's a bit of trepidation about putting yourself out there, but pride is also involved.  After all, this is YOUR baby and worthy of being read, right? Nope, that's still not it.
The hardest part is listening to other people's opinions and edits.
I was fortunate enough to have good training in listening to critiquing. I was writing audio/readers' theater scripts. The scripts are dialog and sound effects. While writing, the authors can hear the dialog in their mind and later when they read it to themselves.  However, the authors are not going to be performing the dialog–other actors will be doing that.  So to help the authors, the radio theater held sessions where actors would read the script-draft aloud. Believe me, words sound very different when spoken by someone else.  Problems in the writing become very apparent.
However, in these sessions, the authors are not allowed to express their opinions; they must sit there quietly and take notes.  The directive "Leave your ego at the door" is enforced. Listening to others and not being defensive is very important in the development of a finished product.  I hate to admit it, but the critiquers are usually right–not always, but quite often.
Now that I write books, I try to continue to embrace the philosophy of "Leaving my ego at the door." Listening to the opinions and suggestions of others has served me well. I value that people took the time to read my work and give me their honest opinions.  I tell them to "be brutal" in saying what doesn't work, and I mean it.  I cannot work in a vacuum, and together a much better result is achieved.  As they sa,y "No author is an island."
My advice to fellow authors is to listen with gratitude when someone criticizes your work.  To those who have given me their time and input, I say, "THANK YOU!"
My website is at: http://elaineapowers.com/.