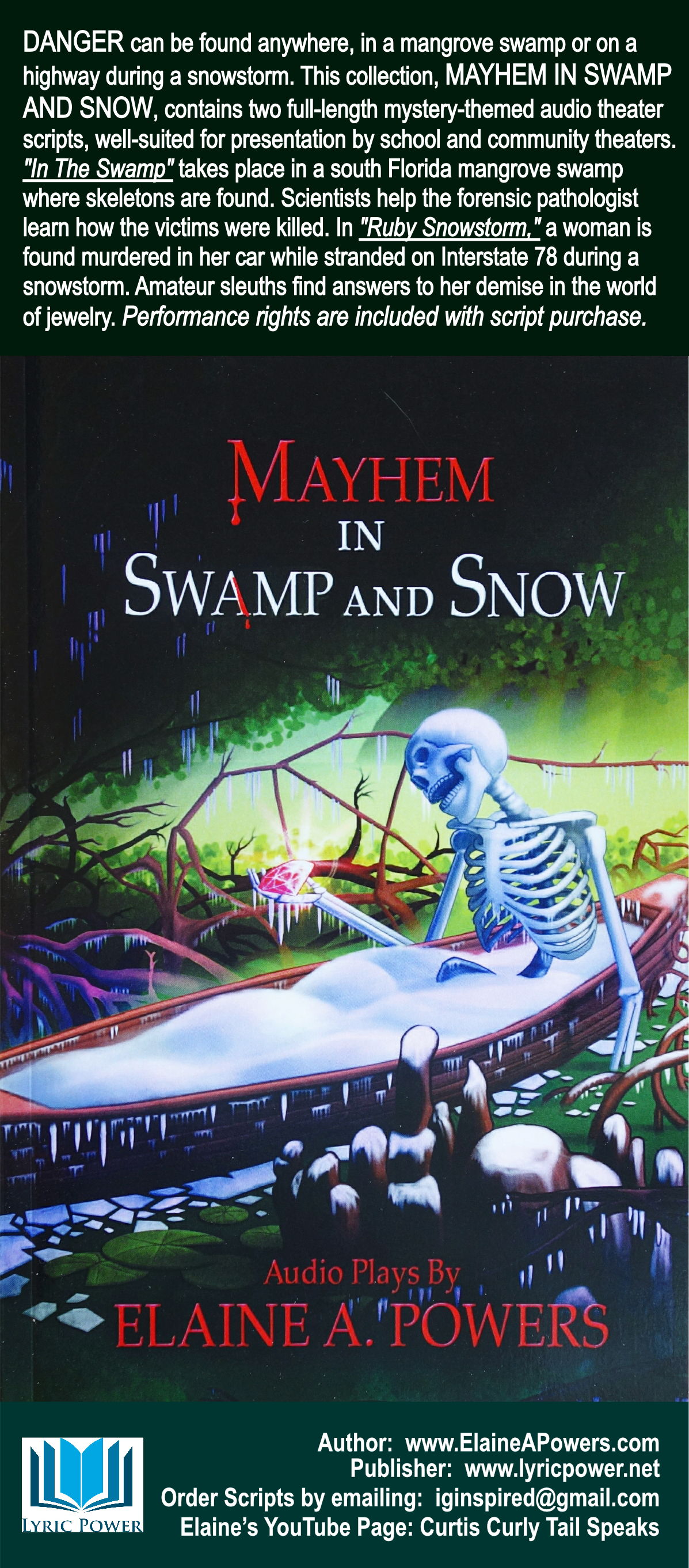 One morning, when I got out of the car to walk on the beach, I was assaulted. Instantly, I had the feeling of being stabbed by thousands of tiny knives. From my head to my ankles, and everything else exposed, I was being stabbed. I slapped, rubbed and wiggled, but nothing alleviated my torment. I looked at my arm and saw a multitude of tiny black specks – gnats! Due to their small size, they are also called no-see-ums. (Give me a big bulky mosquito any day.) The scientific name of the tiny, black, stabbing specks is Culicoides furens, though I shudder to type it.
I ran for the ocean, hoping to elude these vicious pests and found respite in the onshore ocean breezes as I waded out into the water. But this nasty gnat encounter did bring back memories of similar encounters that had inspired one of my favorite audio/reader's theater scripts, In the Swamp. The full title is actually In the Swamp No One Can Hear You Scream. At the time I wrote it, the movie Alien was very popular and had the tagline "In space, no one can hear you scream." I couldn't resist.
My script tells the story of the investigation of what happened to people whose skeletalized remains are found after they don't return from a canoe trip in a mangrove swamp in South Florida. Gnats are involved. I wrote the script as a horror-spoof, but half the audience usually feels it is a straight up, full on, frightening horror tale. Either way, it is also a fun romp through the swamp–inspired by true life events. It is one of two audio scripts compiled in my book, Mayhem in Swamp and Snow.
For more information on my scripts, visit www.elaineapowers.com. My scripts are available both as a printed book or as a Kindle e-book.  And performance rights are included with the purchase.