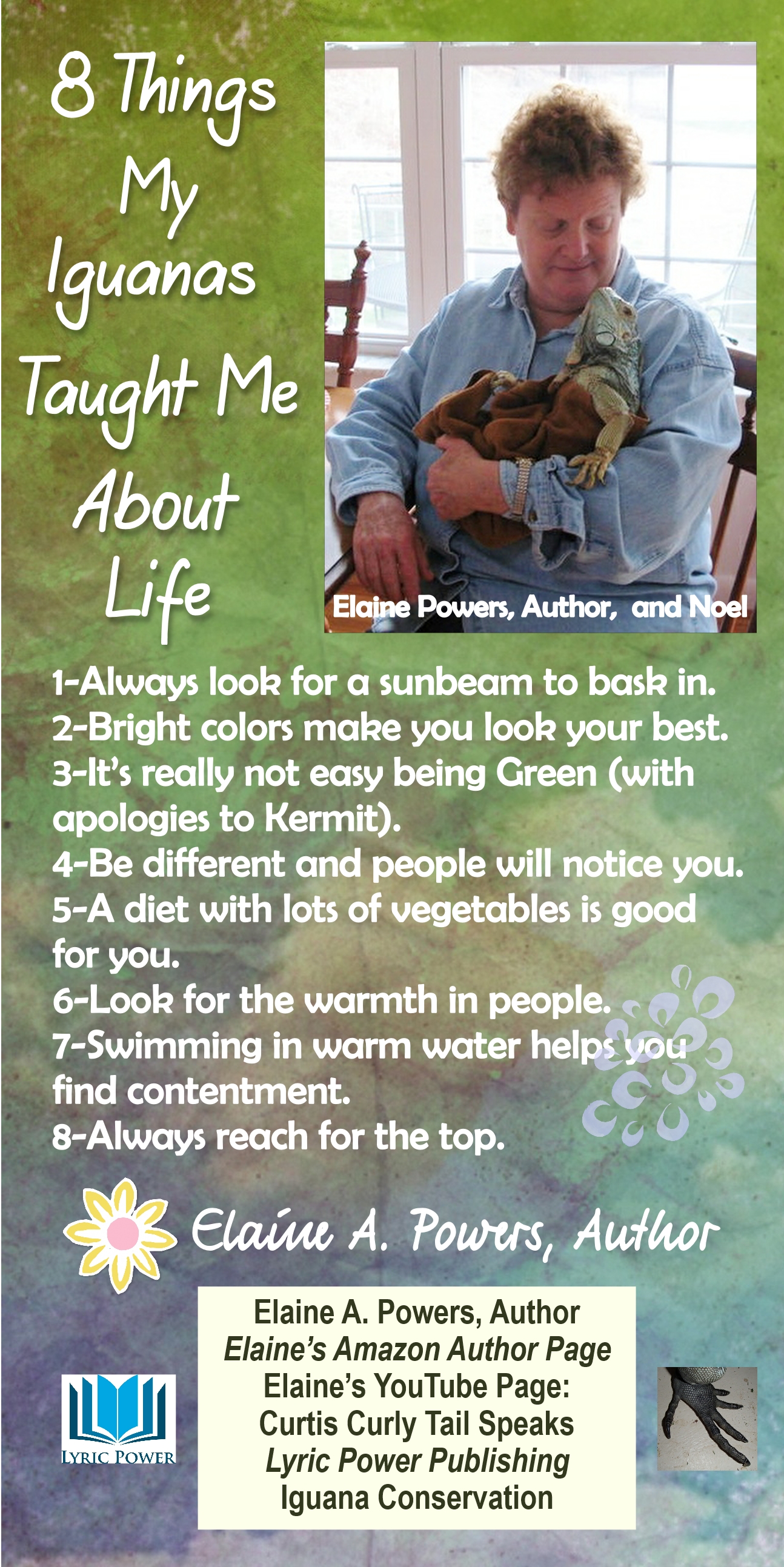 Always look for a sunbeam to bask in.
Bright colors make you look your best.
It's really not easy being green (with apologies to Kermit).
Be different and people will notice you.
A diet with lots of vegetables is good for you.
Look for the warmth in people.
Swimming in warm water helps you find contentment
Always reach for the top.
Author Website: ElaineAPowers.com
Author Pinterest Page: Elaine A. Powers Pinterest
Author You Tube Page: Curtis Curly-tail Speaks