Trevor is a male Eastern box turtle and Myrtle is a female red-foot tortoise. Myrtle is at least four times bigger than Trevor. Being a tortoise, she has a dense shell, while Trevor's—though domed—is very lightweight. Trevor has a crush on Myrtle: She's older, gorgeous, interested in what's going on around her and interesting.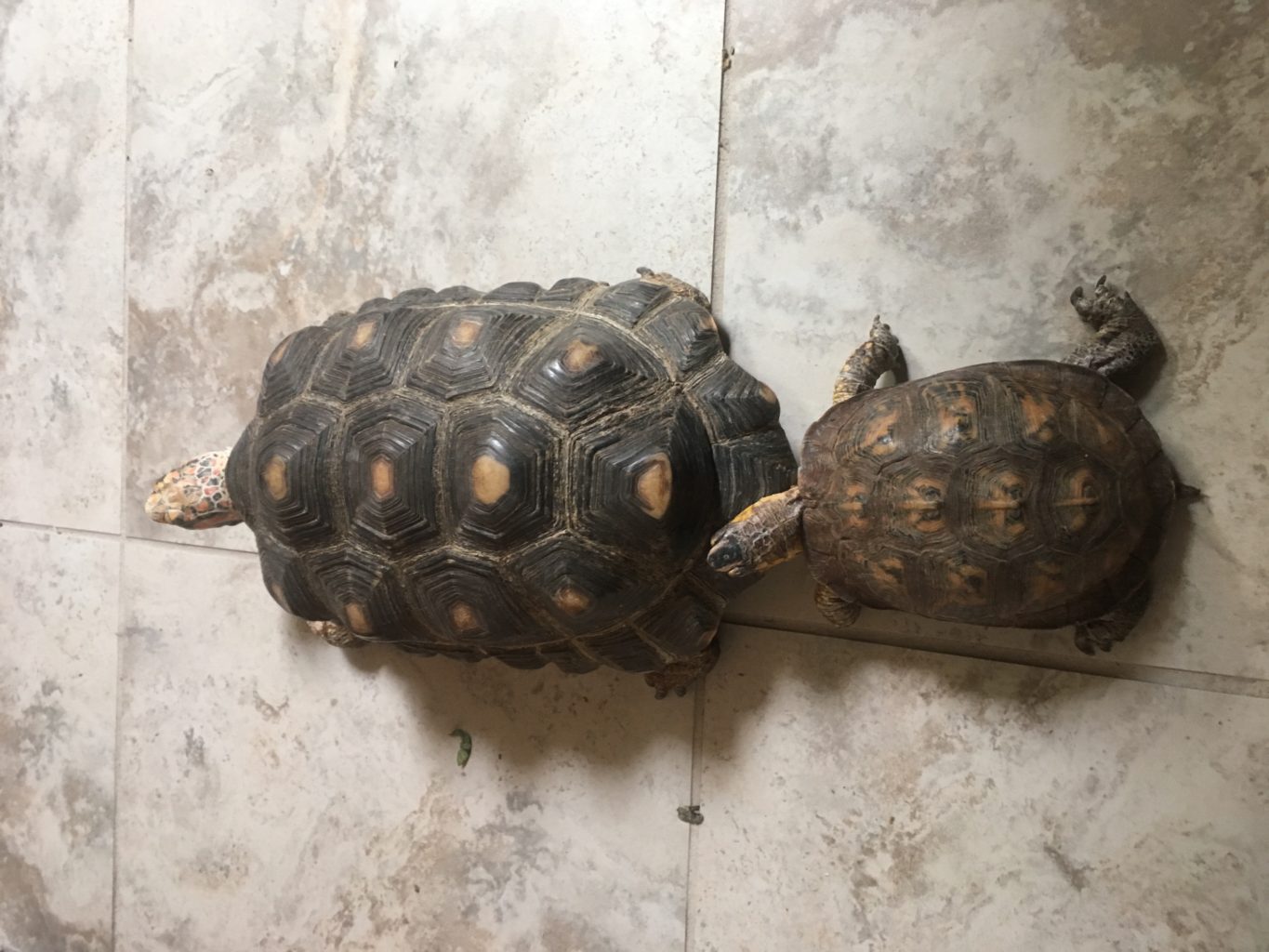 Trevor may be small, but he is determined. He seeks Myrtle as his mate. Myrtle, of course, cannot be bothered. He's a small box turtle, for Pete's sake! Trevor apparently believes that persistence will pay off and likes to follow her closely. When he gets too close, Myrtle usually wanders off, but if Trevor really annoys her, she turns around and flips him onto his back. And there he rocks with his flailing legs.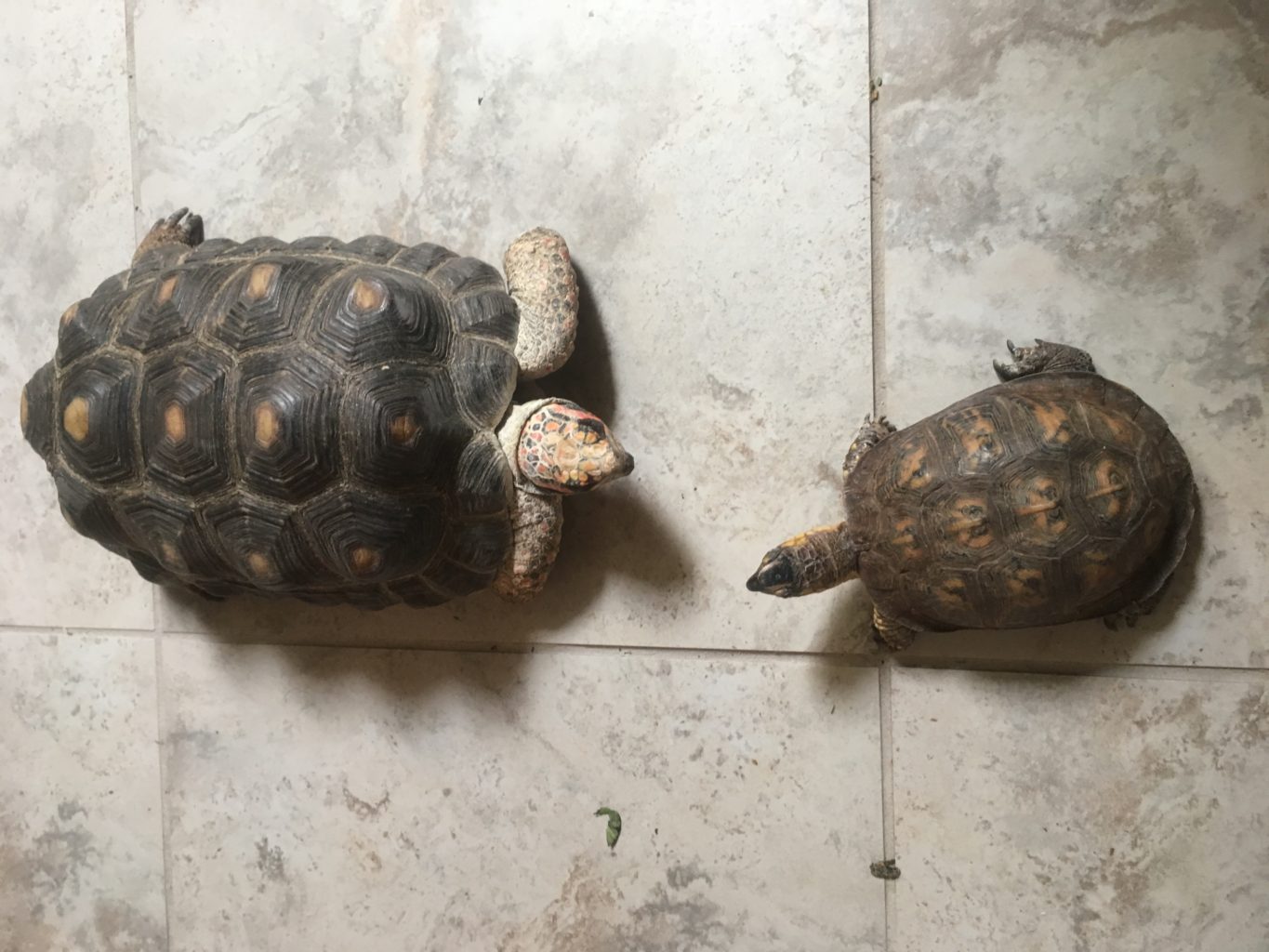 Now, Myrtle could just walk away, allowing Trevor to right himself, but she doesn't. She enjoys spinning Trevor around and around, like he is a top!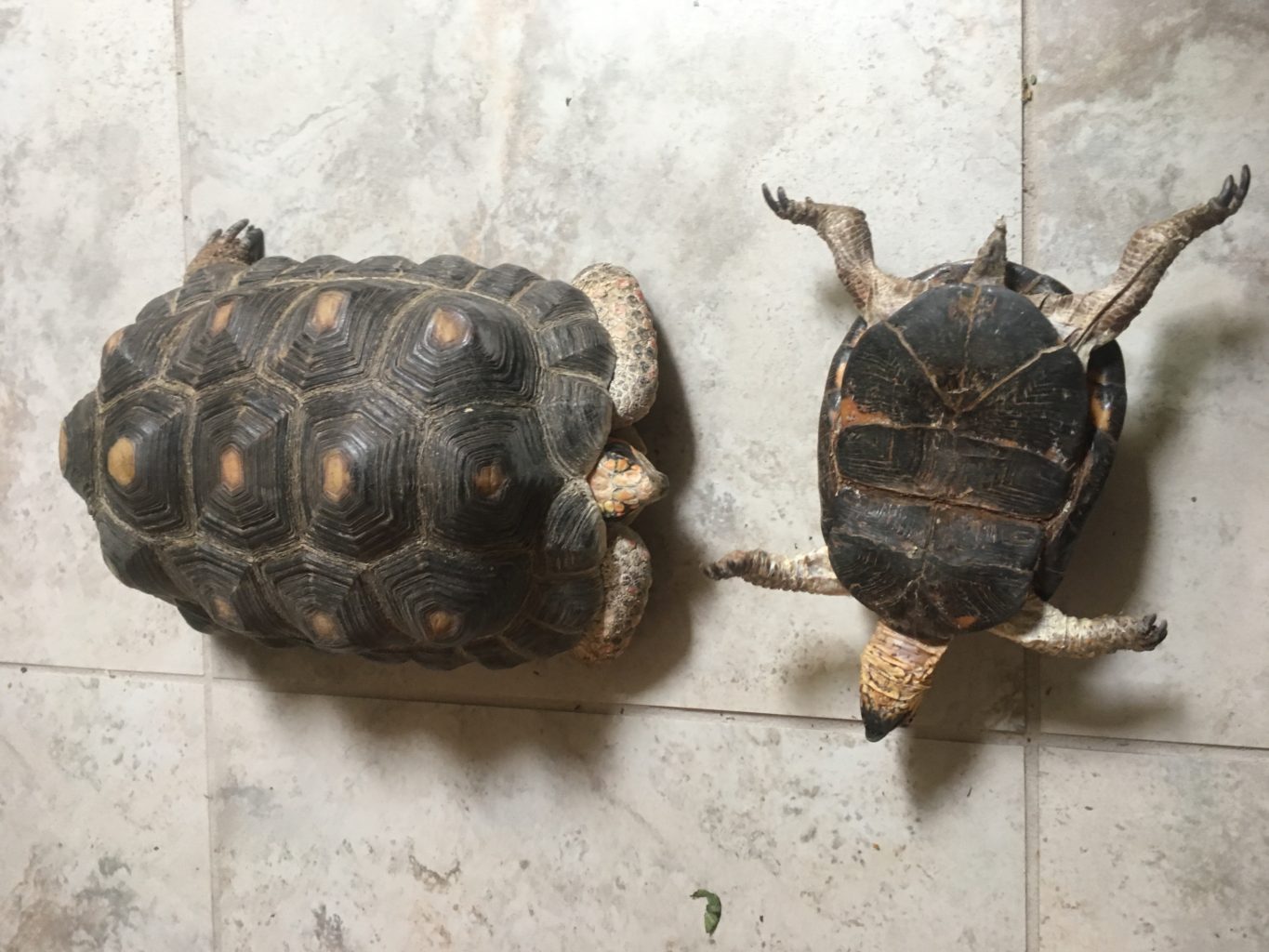 This slows Trevor down for a while—but, as we all know, the heart wants what the heart wants. 😊
For supplemental information about turtles and tortoises, please see our 23-47 page Workbooks for children, grades Pre-K through 4th.