In their native environment, reptiles use camouflage to protect themselves. I have watched green iguanas climb into foliage and completely disappear. I knew the iguana was in there, but I could not see her or him.
Consequently, I amused when the reptiles in my house attempt to hide.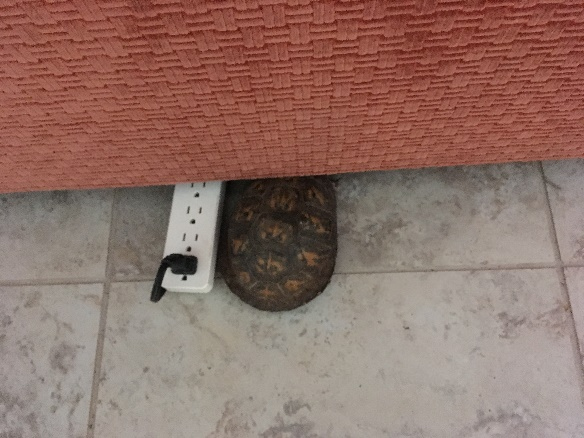 Here is a box turtle hiding.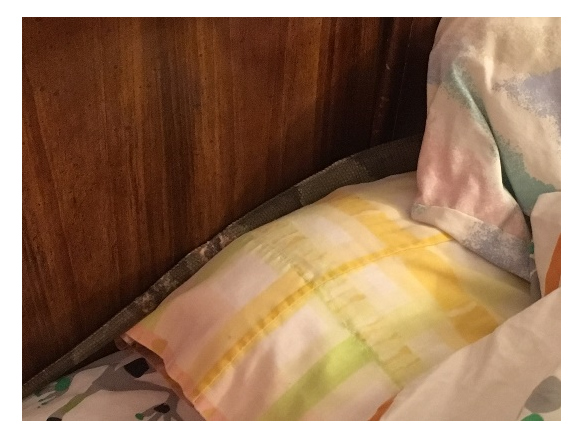 And a green iguana hiding in the bed where she knows she isn't allowed.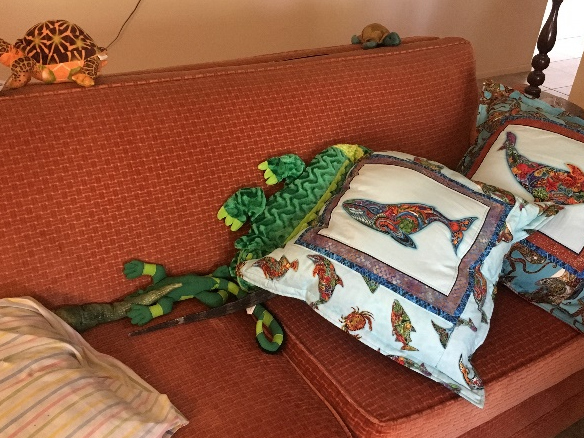 Same with this rhinoceros iguana hiding under the sofa pillows, instead of her usual rock den.
I don't mind that they don't hide very well. The tortoises figure if their heads are under something, the rest of their body must be there, too. And, with the iguanas forgetting their tails are sticking out, it makes them easier to find.
Of course, it's important to know where your kids are.
Lyric Power Publishing offers an educational 24-page workbook on turtles, full of fun activities and interesting information about these fun creatures. The workbook is called My Book About Turtles and is used by teachers, tutors and parents to supplement the education of children in grades 2-4. Check it out today!
To see all of our comprehensive educational activities, click on Our Workbooks.