Along with science, I enjoy performing, singing and acting. I always toyed with the idea of getting an agent, but it simply never happened. And despite all my performances, it was my iguanas who ended up with the acting agent.
I lived in New Jersey at the time with several pet green iguanas. Corazon Tequila was filming four commercials, two of which would feature live animals. An educational program in the town up the road got a call to use one of their iguanas, Jimmy.  The owner suggested that my iguanas would be more suited to the work, since they were well socialized. The director, however, really wanted to give Jimmy, a magnificent full-sized male, a chance. I was asked to bring Jimmy and my own iguanas, as well.
I selected Noel, Algae and Jubby, my most friendly and cooperative girls. I got permission from my supervisor to take the day off. The owner of a macaw picked us up early in the morning for the trip into Manhattan to a real film studio. I had each iguana in a separate pet carrier for easier transporting, which turned out to be a good thing as we wound our way through the building to where the commercials were produced. We were settled into the green room to wait our turn before the cameras. It was 8:00 a.m.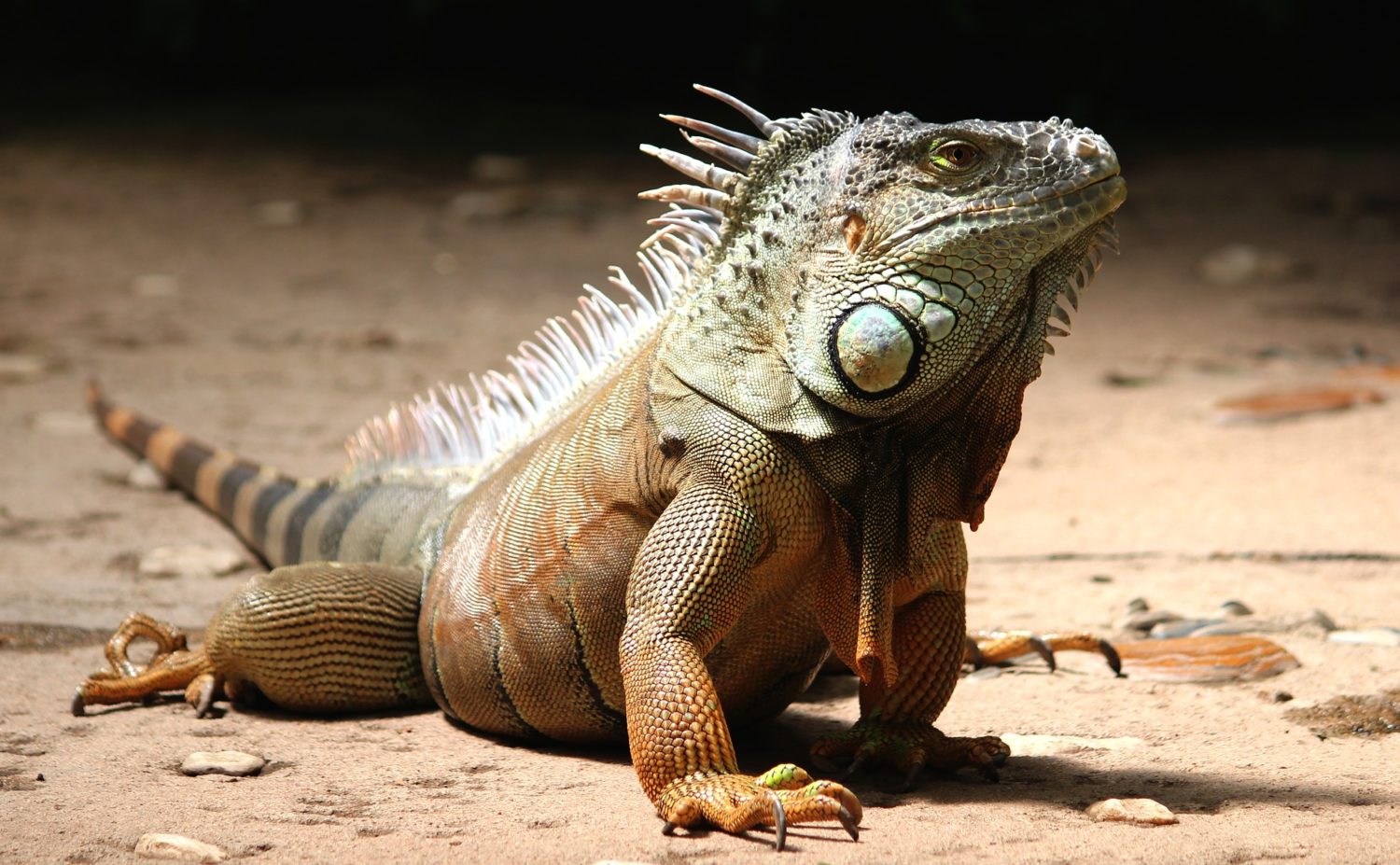 I decided to explore the facility. I had been in television and radio studios before, but never an actual movie studio. An incredible buffet was set out for the crew. Off in one area, a man was creating a delicious looking margarita with non-edible ingredients. People were either very busy or waiting around. I returned to the green room to wait my turn.
The green room had doors so after a while, I let the iguanas out of their carriers. They each found a place on the back of the sofa and hung out. The macaw sat in her cage beside the owner. Time ticked by and I had to use the rest room.  I asked the macaw man to watch my igs while I was gone and he agreed. I made a quick trip, but when I got back, he told me never to leave my igs alone. They had panicked when I left the room! The next time I needed to use the restroom, I took them all with me.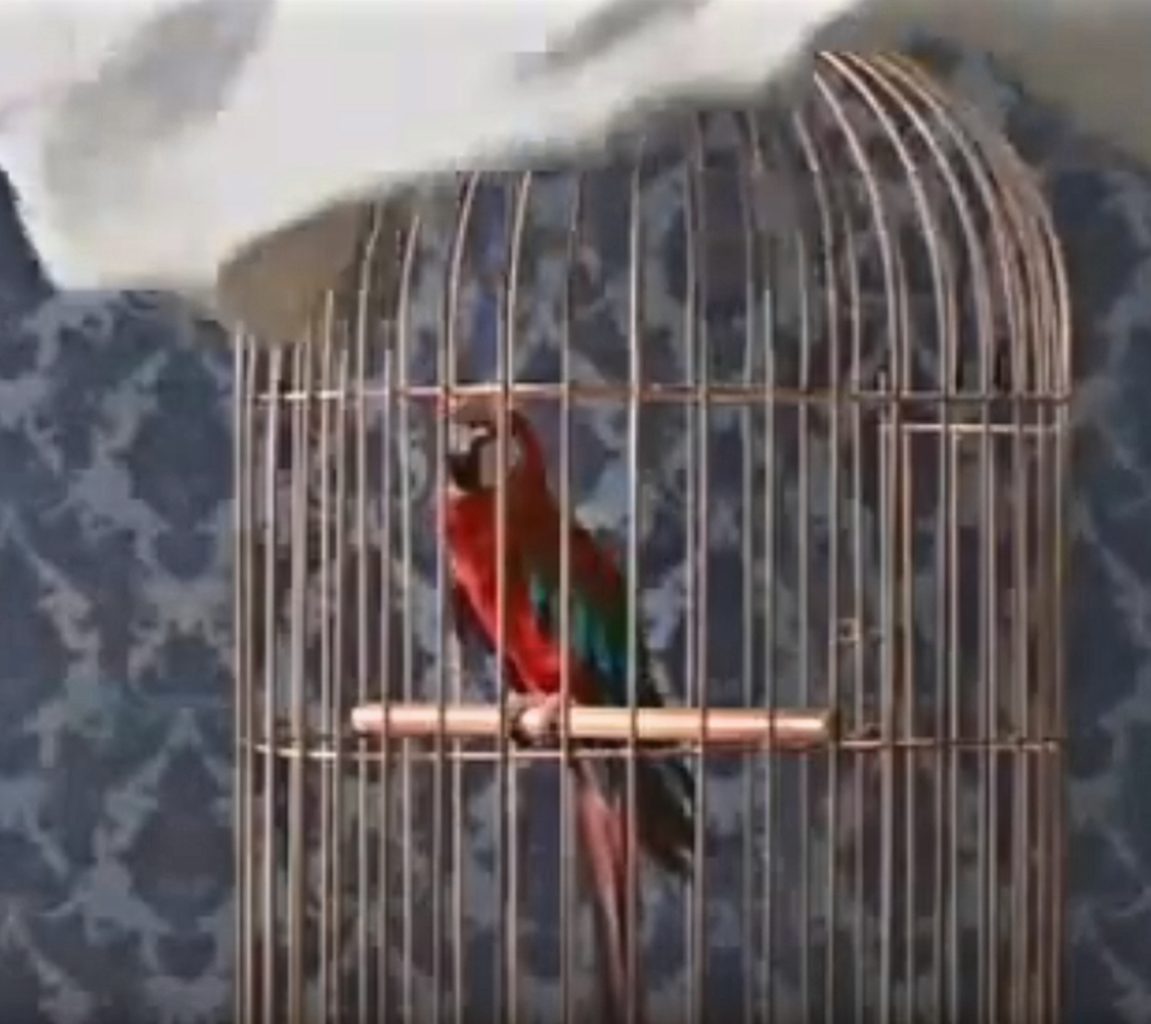 The macaw's appointment was first and off she went. Each commercial had a desired script. Unfortunately, the macaw hadn't read the script. She just wouldn't do what they wanted. Over and over the director tried—but nope. So, they changed the script and recorded what the bird was doing. It worked out well, but it did take ALL morning.
While we continued to wait, a hand model came into the room. He was doing a final manicure of his nails. We talked about the iguanas—they are always a conversation starter—but I wouldn't let him near my igs. These are animals known for their scratching and biting prowess and I didn't want to destroy his career! A little while later he went off to have his hand filmed picking up that fake, but tasty looking, margarita.
In the afternoon, it was finally our turn. The four iguanas and I proceeded to the set. A table was set with rocks and moss in front of a blue screen. I was introduced to the animal welfare officer, who was on the set to ensure no harm came to the animals. The irony of this will become clear in the next paragraph.
I suggested using two of my females, but the director really wanted to give Jimmy a try. I really tried to talk him out of it but as they say, actions speak louder than words. Jimmy was a six-foot iguana who was not socialized. He know how to use his four-foot tail effectively. I cautiously picked Jimmy up to place him on the table. As soon as his feet hit the table, he exploded. Thrashing iguana body, flying rocks and moss bits, with the startled crew scattering.
As Jimmy launched himself, I caught him mid-air and deftly placed him back into his carrier. Of course, I had received a severe shredding, but that can happen when you handle lots of large, tree-dwelling lizards. The animal welfare person was concerned about my bleeding arms and insisted the production stop while I received first aid. Despite assuring him I was fine, that is what we did and this gave the crew a chance to rebuild the scenery on the table.
To be continued on Friday. 😊
A 30-page supplemental Study Guide about Iguanas for grades 2-4 is available from Lyric Power Publishing.