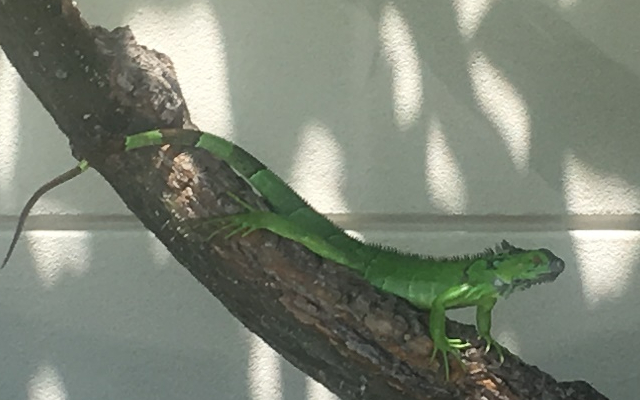 I was recently on the island of Grand Cayman. This island located south of Cuba has its own native rock iguana, the blue iguana, (Cyclura lewisi). Unfortunately, the invasive green iguana (Iguana iguana) was introduced by humans and their population exploded. In 2018, the estimated green iguana population was about 1.3 million on the 76 square miles of the island. That's about 18,000 per square mile!
The Cayman Island Department of the Environment initiated a culling program, paying $5 for every green iguana caught and turned in to the DoE. In September 2019, the DoE reported that 925,000 had been removed from the environment.
Last year, when I visited Grand Cayman, greens were everywhere. So I was thrilled this year that I only saw one. The young green was hanging out in the parking lot of the hotel. Despite my affection for green iguanas, they don't belong in the Cayman Islands and need to be removed. It's unfortunate that we humans introduced them in the first place. Now, this is the only way to save the native ecology.
Keep up the good work, Caymanians.
If you're interested in learning the differences between the native rock iguanas and green iguanas, Lyric Power Publishing produced booklets to help the people of the Cayman Islands differentiate the lizards. Contact Elaine Powers at iginspired@gmail.com to make arrangements to receive some copies.
And, if you'd like to learn more about these fascinating reptiles, click on the workbook below, My Unit Study on Iguanas. It has all kinds of information on iguanas, and pages to Label the Parts, Cut and Paste, True or False, Compare Traits, Cut and Classify, Mean, Mode & Median, and much more! It's a veritable workbook delight!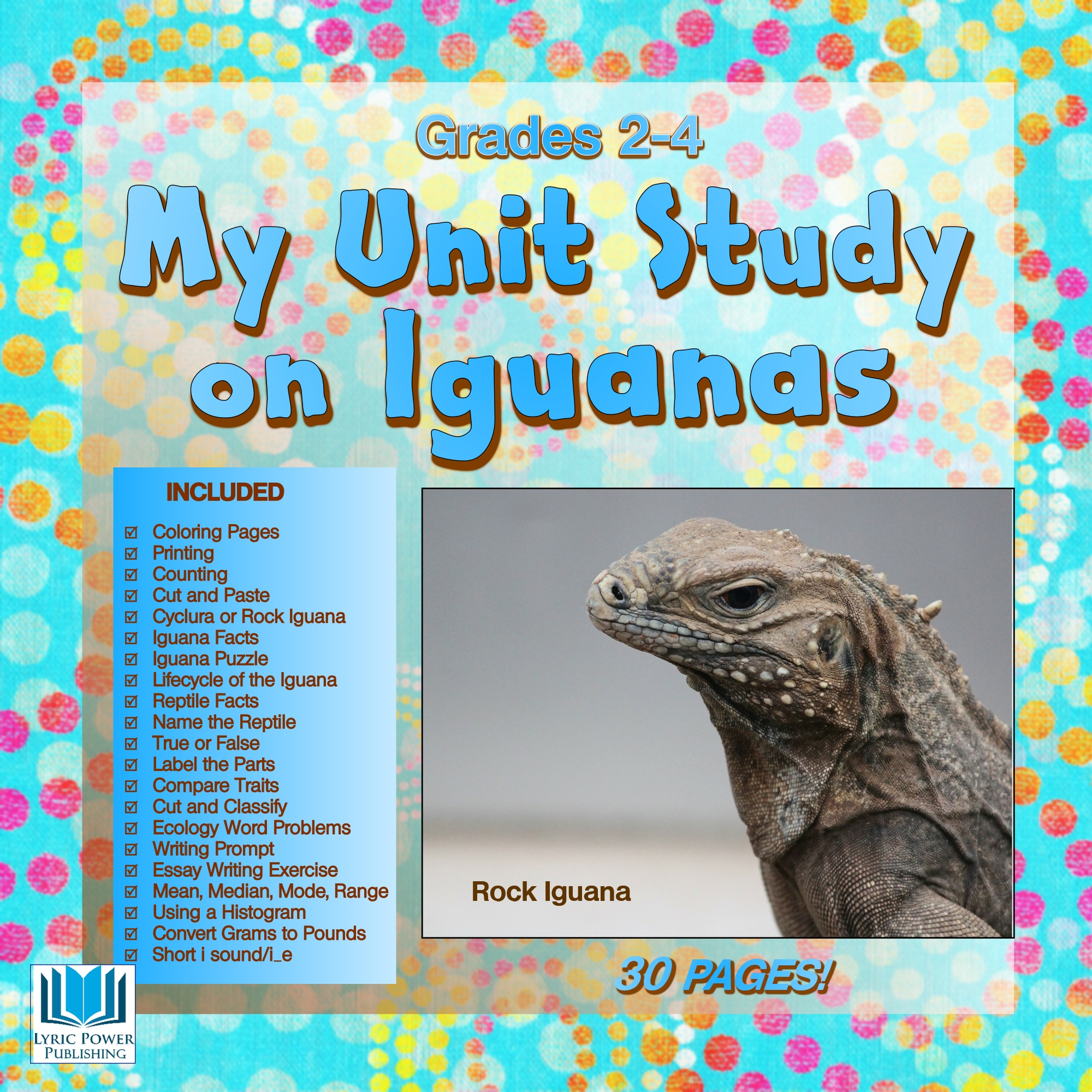 To see all of our comprehensive, educational, and fun workbooks, go to LPP Workbooks.