Continued from My Iguanas Got the Commercial, Not Me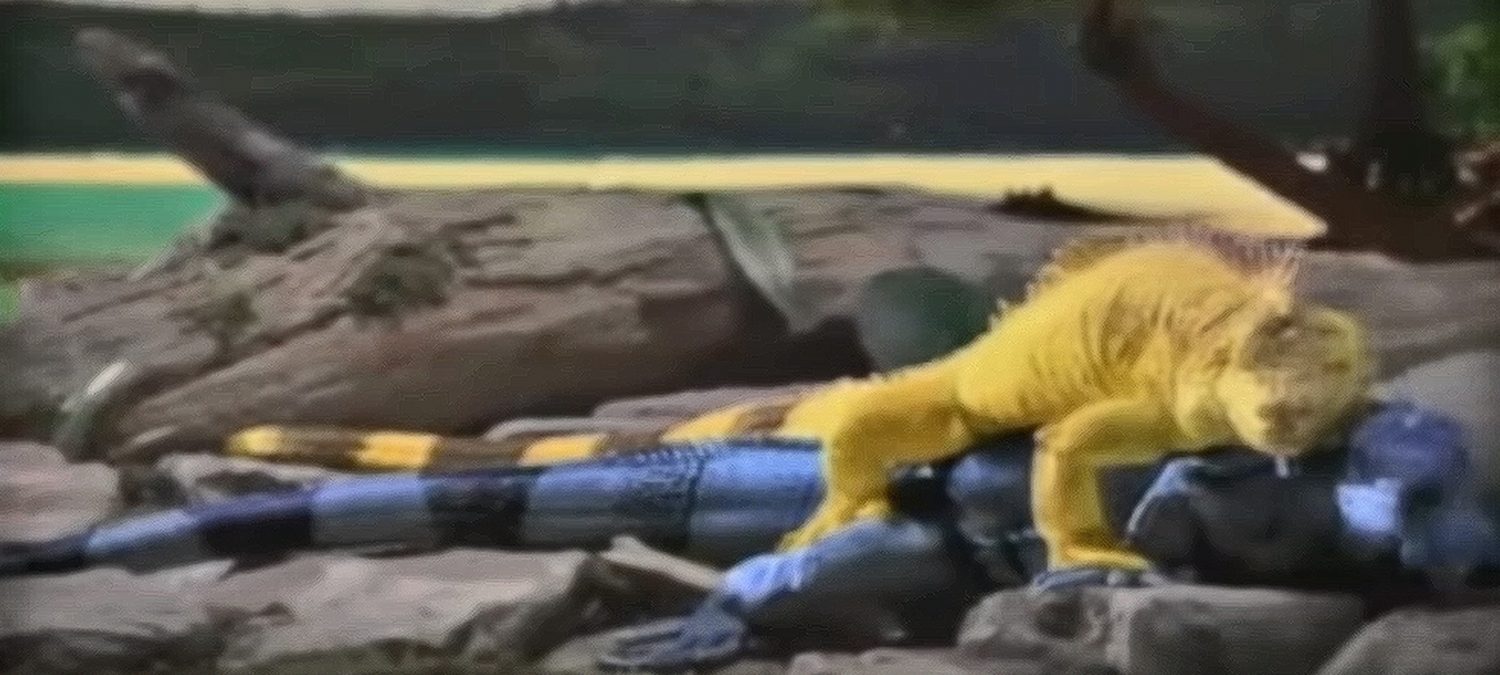 Once the situation had calmed down from the Jimmy debacle, the director asked me what iguanas should be used. I started with my first and well-socialized iguana, Noel. I took her out of her carrier and placed her on the table. She immediately tried to leap off and back to the carrier. Despite her willingness to be the star of talks and parades, Noel didn't want anything to do with filming.
That left us with Algae and Jubby, both very calm iguanas. Jubby was bigger so I placed her on the table, where she sat quietly. So far, so good. I placed Algae on top of her, as if they were mating. (If they had been mating, Algae would have been farther up Jubby's neck, but this was acting, so Algae's position was acceptable.) We all held our breath and Jubby and Algae held their positions.
This was going to work—in 15-second segments, because then each iguana went her own way, flipping up a bit of moss each time. I moved to replace the dislodged articles, but the scenic designer had that under control. Over and over again, I placed Algae on top of Jubby and each time they stayed while the director moved the camera on rails behind them. Everyone was fascinated by these wonderful, incredible creatures. This went on for three hours and the director was very pleased.
The Corazon Tequila commercials were made to introduce different drink recipes. Jubby and Algae were the stars of, "How to Make a Green Iguana." Not only were the iguanas consummate performers, they were also the right colors for the ad. One iguana was supposed to be blue and the other yellow. Jubby was a dark bluish-green color and Algae had always been yellow-green. This made it easy for the digital technician to further color them the appropriate shades.
The commercial starring my girls was aired nationally and was very popular with the viewers. I was paid a set amount for their participation. Next time I think I'm going to ask for residuals. 😊
A 30-page Supplemental Workbook on Iguanas for grades 2-4 is available from Lyric Power Publishing.