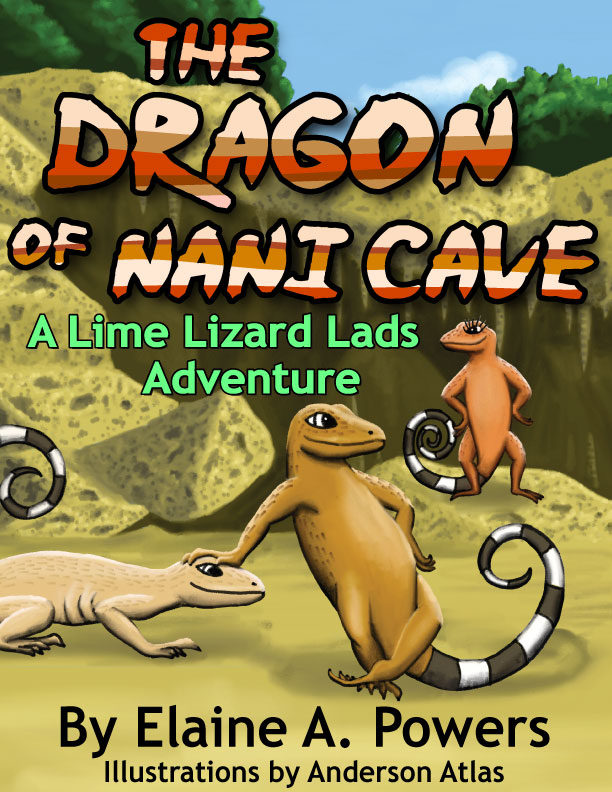 The Lime Lizard Lads, curly-tail lizards of Cayman Brac, seek an adventure up on the bluff. Their goal is to reach Nani Cave and meet the dragon that lives there. Gene and Bony soon realize how big and how dangerous the world really is. Leaving home is easy, but can the lads make it back?
In a previous blog, I wrote about the writer's life and how satisfying it is to see your books on display in stores. I'd like to add to that a story of something very special that happened to me regarding one of my books set on Cayman Brac, The Dragon of Nani Cave. The story takes place on the island as the two lead characters, curly-tail lizards called the Lime Lizard Lads, have an adventure searching for 'the dragon.'  I always enjoy books set in real locations and I love it when the author gets it right. The illustrations in Dragon were drawn from photos I had taken on my visits.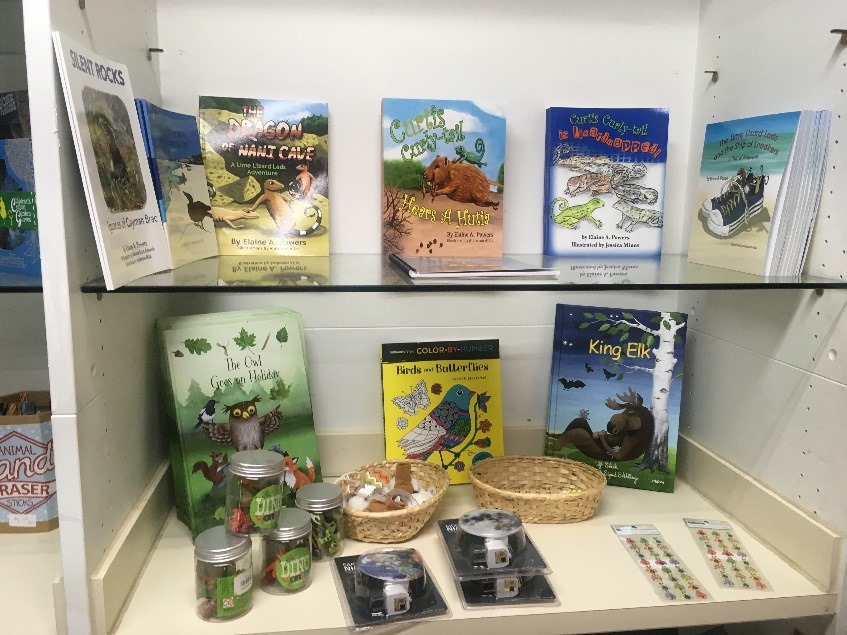 The merchants on Cayman Brac have been very gracious in putting my books out for sale, including a gift shop at the Brac Airport. I was chatting with owner at the counter where my books were on display, when two couples came up, looking for souvenirs for their grandchildren and children. They ended up buying my books, which, of course, I personalized for them. We chatted for a while and then we settled in to wait for our flight to be called.
I noticed each of them was reading one of my books. I glanced over, hoping they were enjoying the books, but I didn't want to openly stare. Then they were writing on the illustrations on the books! What was going on?
One of them exclaimed, "That's exactly what the lighthouse looked like!" They all agreed with her conclusion as they passed the book around. It turned out that they were adding their memories to the illustrations.  What wonderful gifts for their family members! I was so honored to be part of their trip to the Brac.
So, go ahead and write about your travels in my books! I'll be delighted.

For educators and homeschooling parents, LPP offers workbooks jam-packed with fun activity sheets,  designed for students in grades K-5.  The following workbook coordinates with the above children's book, The Dragon of Nani Cave.