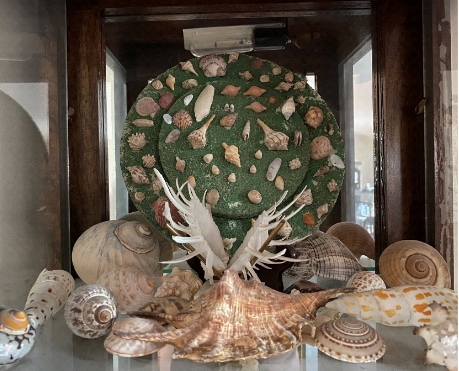 If you've stopped by Lyric Power Publishing, LLC or elaineapowers.com before, you might know that I love beaches. Many of my books are set on islands. In addition, I often blog about the beaches around Ft. Myers, where I go when I need my ocean fix. Earlier this month was World Oceans Day. One of the reasons I love the oceans is because of the plants and animals that live in them.
Even though we lived in Central Illinois, my family traveled to Sanibel Island on Florida's Gulf of Mexico once a year. My parents made the first reservation ever at the Periwinkle Way Trailer Park, so whenever they needed a site for their trailer, they had one as a thank you from the owner. I loved Sanibel Island, which is known as the Shell Island. This barrier island's curved shape and its position across the currents create the perfect place to catch the shells brought up through the Gulf.
One of my primary pastimes is collecting shells on the beach–all sorts of shells. I don't like to sit, so I spent many hours walking along Sanibel's beaches collecting seashells. I was in danger of developing the "Sanibel Stoop." With all the shells I collected, my apartments and houses have always been decorated in shells.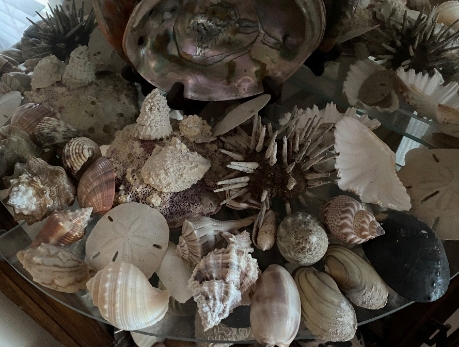 Tomorrow, June 20, is National Seashell Day. Seashells are the exoskeletons of mollusks, a kind of snail. Their mantles secrete a mixture of calcium carbonate and proteins to produce the shells, which grow as they do. Seashells can be plain and smooth or covered with spikes and ridges. The   mollusks that have shells with protrusions live in places with lots of predators. The protrusions provide protection! Even though the mollusks create the shells for protection, they also create a work of beauty for us to enjoy.
Here is a link for The Dragon of Nani Cave–a fun Lime Lizard Lads island adventure tale about their journey to locate the famous dragon on their island. Tag along with them on their fun and sometimes dangerous trip and learn all about island science as you do.