Even though I've created the Curtis Curly-tail stories (inspired by my close encounter with the REAL Curtis Curly-tail), many talented artists have brought Curtis to life visually.  Each of the Curtis Curly-tail series' books has had a different illustrator and they each put their own individual style to his image.
The first was my dear friend, Art Winstanley.  He didn't consider himself a reptile person, but his Curtis had a lot of personality.  He was also the one who set Curtis' unique coloration.  Curly-tails in real-life are a mottled brown, but Curtis is green and always will be.  This helps him stand out from the other characters. Art drew his illustrations on paper using colored pencils.  Sadly, Art died shortly after creating Curtis.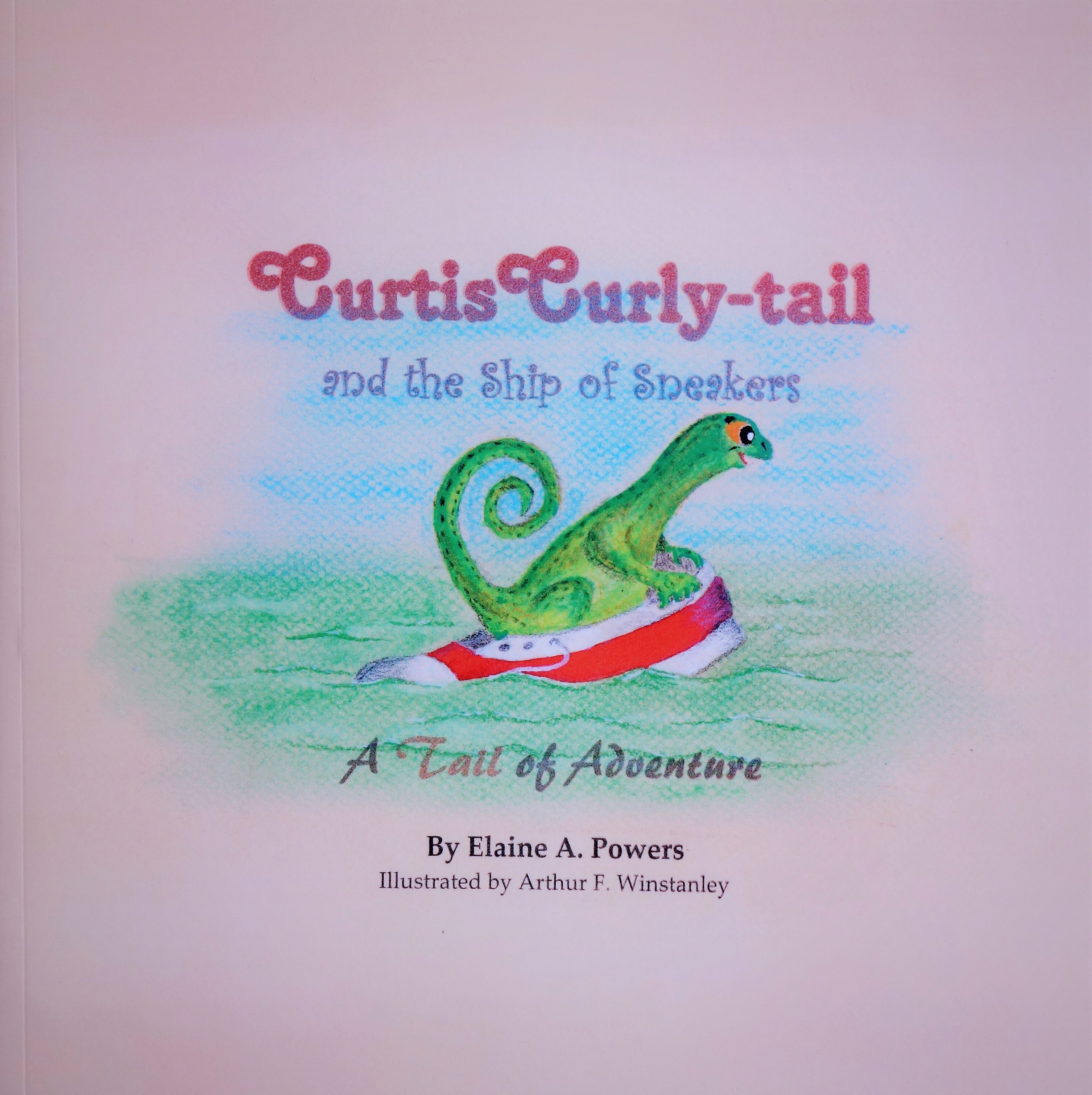 When I needed an illustrator to carry on the Curtis books, I asked Anderson Atlas to create a style similar to Art's and he did.  He captured the innocence of Art's work but brought his own energetic, fun concepts to the pictures.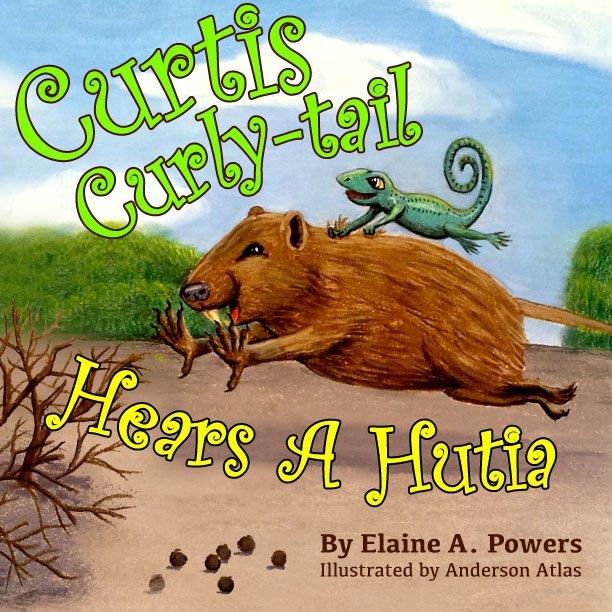 In George Town, Great Exuma, I was introduced to one of the famous local artists, Jessica Minns.  I asked her if she would be interested and willing to illustrate the third Curtis Curly-tail book.  Jessica brought a unique Bahamian style to Curtis in the book about poaching.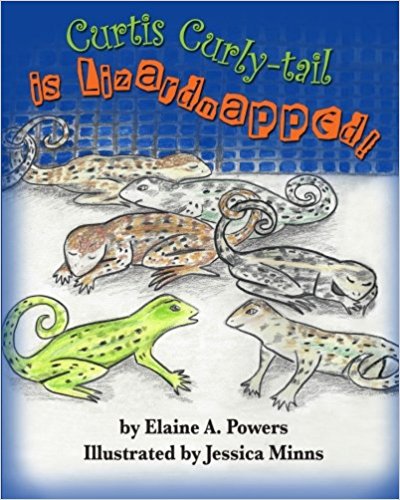 However, Jessica didn't have time to repeat her illustrating for me, so I asked an Eleutheran artist to create the picture for the fourth book.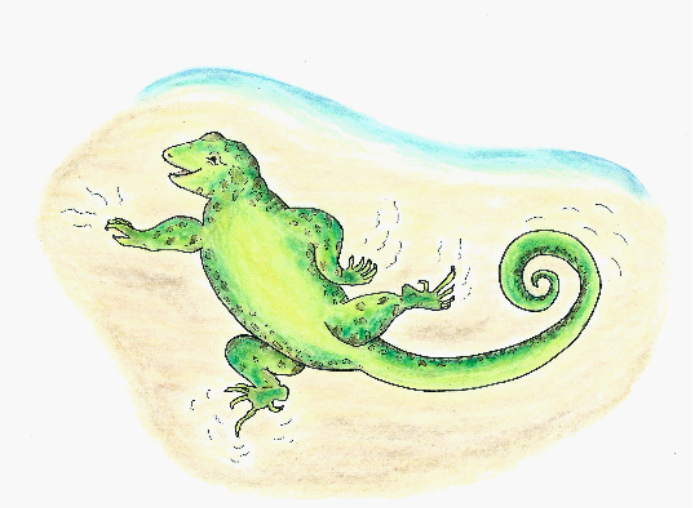 Monica Carroll has recently completed the illustrations for Curtis Curly-tail is Blown Away, scheduled to be published in 2019.  Her beautiful pictures are definitely worth the wait.

The talented Anderson Atlas has also created the animated Curtis Curly-tail. He brought Curtis from the limited two dimensional drawing to a three dimensional, talking lizard, sharing his adventures with viewers. Check out Curtis's YouTube channel!
Curtis Curly-tail is one adventurous lizard! The book series is here.