Green iguanas are tree dwelling lizards. They are very good climbers and will climb on anything to get to a high location, like book shelves, windows and heads—and by heads, I mean mine. People often ask me why I don't have pierced ears. It's because when climbing to the top of my head, the iguanas use my ear lobes as convenient toe holds.  My lobes have been ripped open three times by long claws attached to strong leg muscles. I don't want them to have an existing ear-hole for better ripping.
I often find my iguanas hanging out on top of window blinds, display cases or on my piano. When I want to find them, I know to look up, since the iguanas are usually nestled among the display items.  Interestingly, the green iguanas can climb over breakable objects without disturbing them, but if they know you are coming to pick them up, they'll send everything flying with a swoosh of their tails!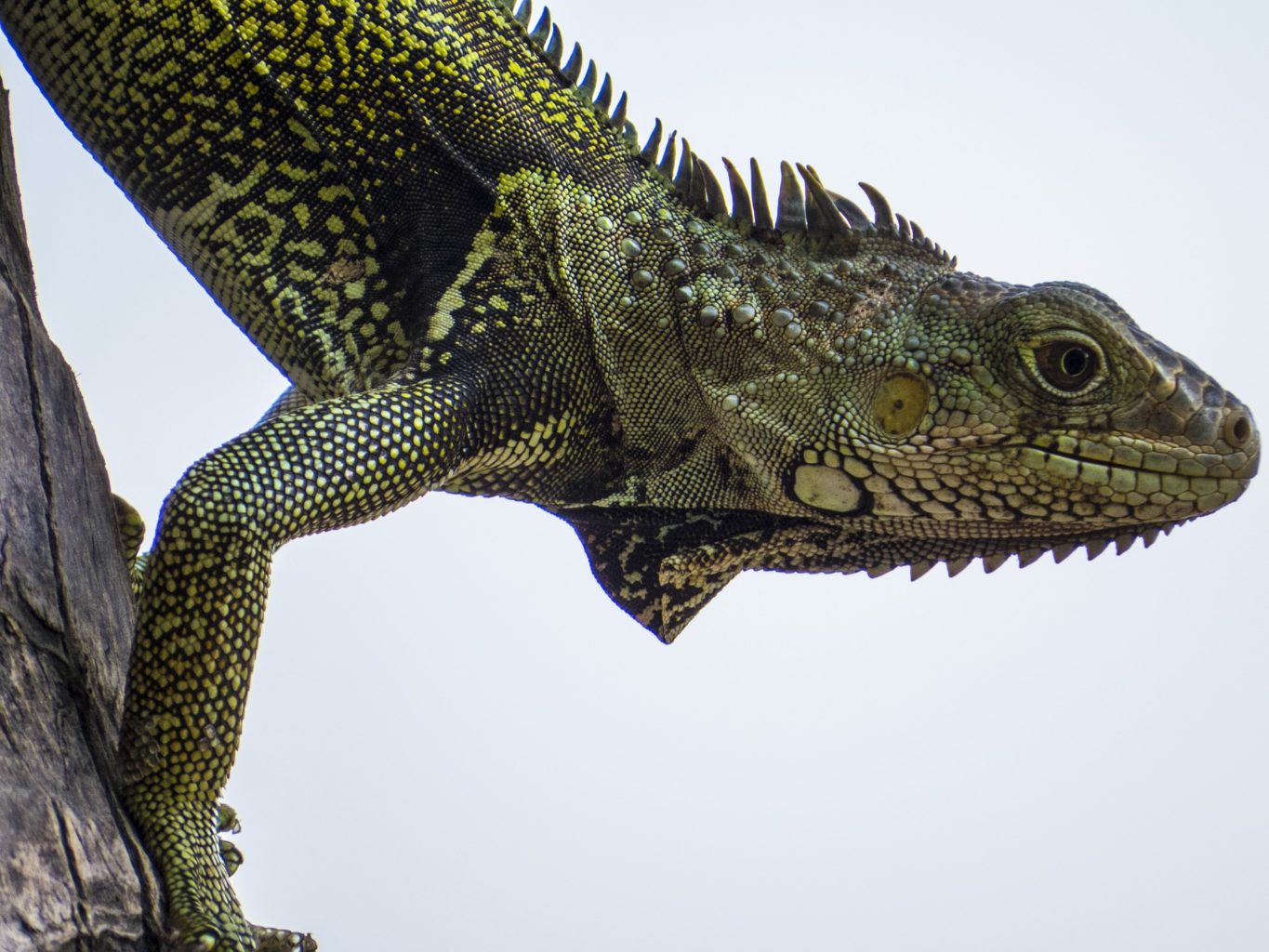 The most impressive climbing was done by my iguana, Algae. Being a young iguana, she had sharp, pointed claws. One day, I looked all over the house but couldn't find Algae.  Had she gotten out or slipped down a vent somehow?  After searching everywhere I thought she could possibly hide, I looked up.
She was hanging upside down from the ceiling! After the surprise passed, I have to say that I was very proud of my young friend, Algae.
For more fun information about iguanas, see Lyric Power Publishing's 30-page Iguana Workbook.