By Marilyn Buehrer
WORDS IN A WORD GAME
One way to keep education outside of school fun is to provide real experiences wherever you can, and then make a game out of it. The game, "Finding Words In a Word," is especially fun at restaurants. Problem solving activities are good challenges for kids, but don't set them up for failure. Keep it fun by encouraging and helping them as they attempt to complete the new game you've created.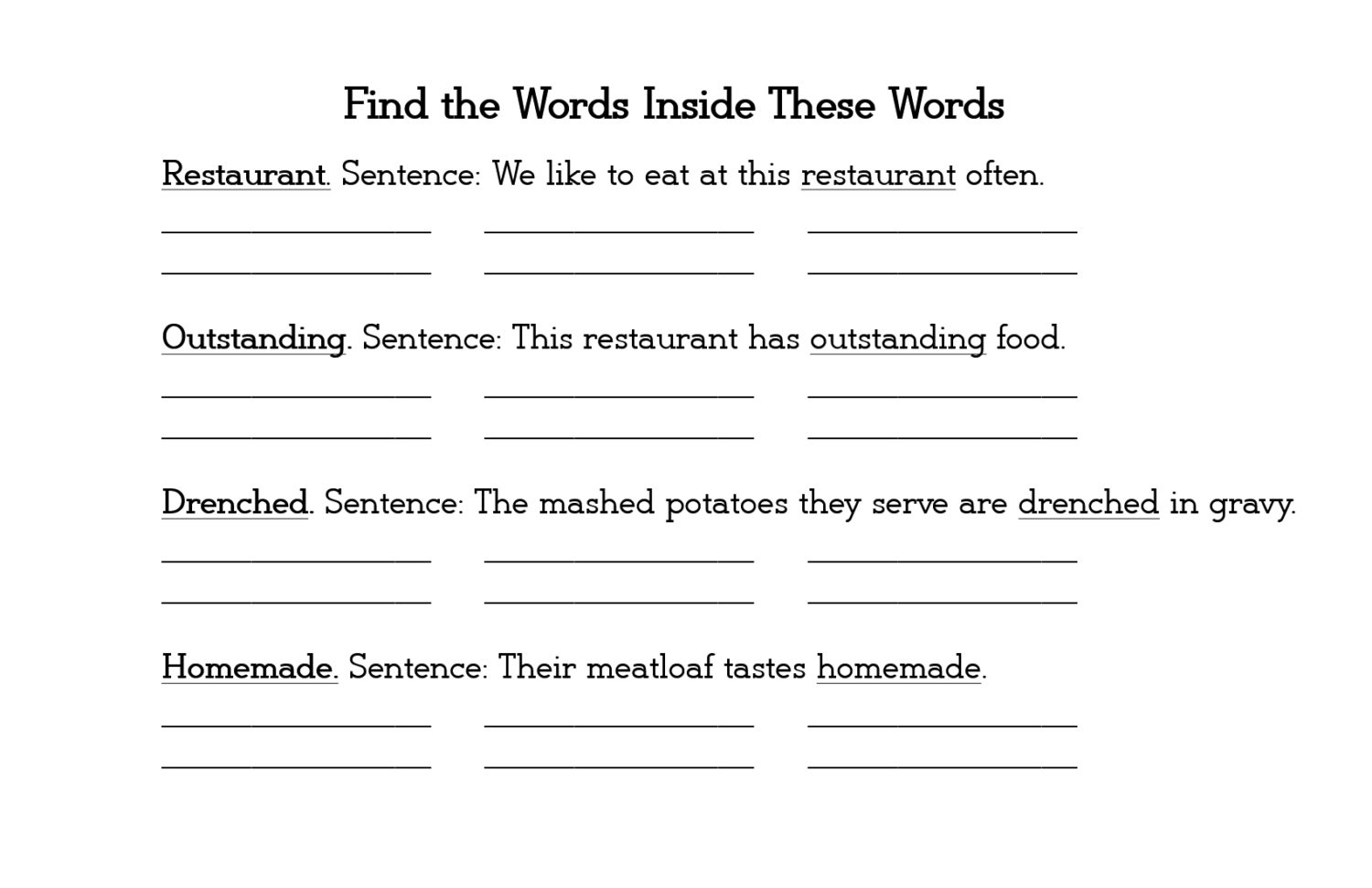 Learning Objectives:
To recognize the critical features of words, e.g. length, common spelling patterns and words within words
To read familiar words on sight
Before traveling to the restaurant with your family, write each of the following words on half size sheets of copy paper (one word per paper). Include a sentence using the word to give your children the word in context. Context helps children learn a new word, even a word they have never seen or heard before.
Your papers would look something like this:
Restaurant. We like to eat at this restaurant often.
Outstanding. This restaurant has outstanding food.
Drenched. The mashed potatoes they serve are drenched in gravy.
Homemade. Their meatloaf tastes homemade.
Complemented. The ribeye steak is complemented with a Caesar salad.
A list of restaurant words: restaurant, cafeteria, commissary, steakhouse, affordable, downtown, expensive, fashionable, inexpensive, international, outstanding, sophisticated, Mexican, Japanese, American, German, Chinese, Indian, Italian, vegetarian, caramelized, charbroiled, complemented, scrumptious, refreshing, mouthwatering, homemade, delightfully, generously, smothered, drenched, marinated, sprinkled appetizing, breakfast, garnished, heavenly, contemporary, cosmopolitan, picturesque.
Let the children work individually writing down the other words they find in the words you gave them, and then compare their answers when they're done. Or let the kids work in pairs, with your older children each helping a younger child. The winner(s) gets a special prize, such as a beverage other than water.
This is an educational and fun way to keep everyone busy while you wait for dinner to arrive. Bon appetit!
Mariyln Buehrer teaches English in Middle School and is an expert at Homeschooling.