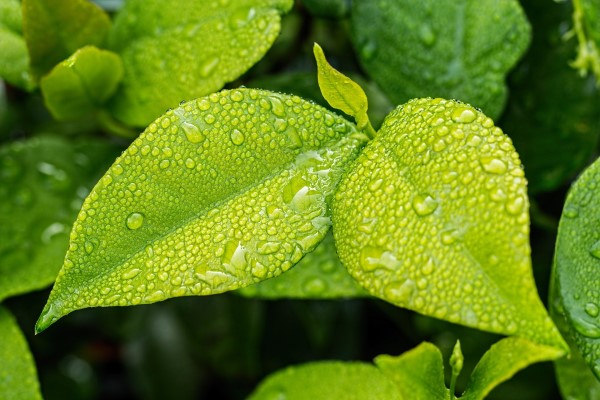 Image Courtesy of Steve Buissinne from Pixabay
This summer, the monsoons in the Tucson area failed to develop. In order to save our plants, we've been watering a lot. Despite the water, several of my trees have died. Watering by hose just isn't the same as rain.  Rain has many benefits that artificial watering can't replicate. I noticed that, after the single rainstorm we had this monsoon season, the plants responded spectacularly even though it was only a few tenths of an inch of rain. I can give them a gallon of water and not get such an enthusiastic response.
What is it about rain that plants crave?
It's what rainwater contains that isn't found in tap water. Rainwater has more oxygen, which is carried down into the soil. More importantly, rainwater carries down carbon dioxide. Carbon dioxide is needed to produce the carbohydrates to fuel plant growth.  Also, carbon dioxide makes the rainwater acidic. This reactive water helps release micronutrients (zinc, manganese, copper and iron) in the soil that plants need. Unfortunately, in some places, pollutants in the air make the rainwater too acidic, which damages plants.
Have you noticed how fresh and clean plants look after a rain? Another important purpose of rain is to wash the dirt off the leaves. Plants photosynthesize much more efficiently when sunshine isn't filtered by a layer of dirt.
Hopefully, our watering will help the plants hang on long enough until the rain once again falls from the sky.
The monsoon rains also play a part in the blooming of the Night-blooming Cereus every year. These amazing Sonoran Desert cactus plants all bloom together on one night every summer. You can read about them in my book, Queen of the Night, The Night-blooming Cereus.