I've taken care of Ms. Powers home and reptiles when she travels for a couple of years now. They all answer to their names and I know each of them personally, though I'm closer to some than to others. Chile, a reddish green iguana is young and pretty skittish. He was very nervous about me when he first came to live with Elaine, but after a while, he realized I was delivering daily deluxe salads and he stayed in one place as I set his salad plate inside his enclosure.
Though he ate his salad every day, I never saw him eating. It didn't matter how many times I walked into the room, he was never near his food dish—but the food had disappeared.
I'm thinking, "Gumby arms?" And I decided to become a stalker.
Chile, the stalkee, however, did not cooperate, EVER. Food gone every day with no chewing action witnessed by me.
One day, I crept around the corner and HE HAD GREENS hanging from his mouth. I spun and ran for my phone camera. I KNEW I would be too late, but he was in the same spot. I slowed, acting casual, pretending like I didn't see him. Then I snapped his picture! I was so proud of my stalking, I texted it to Elaine. She was proud of me, too. 😊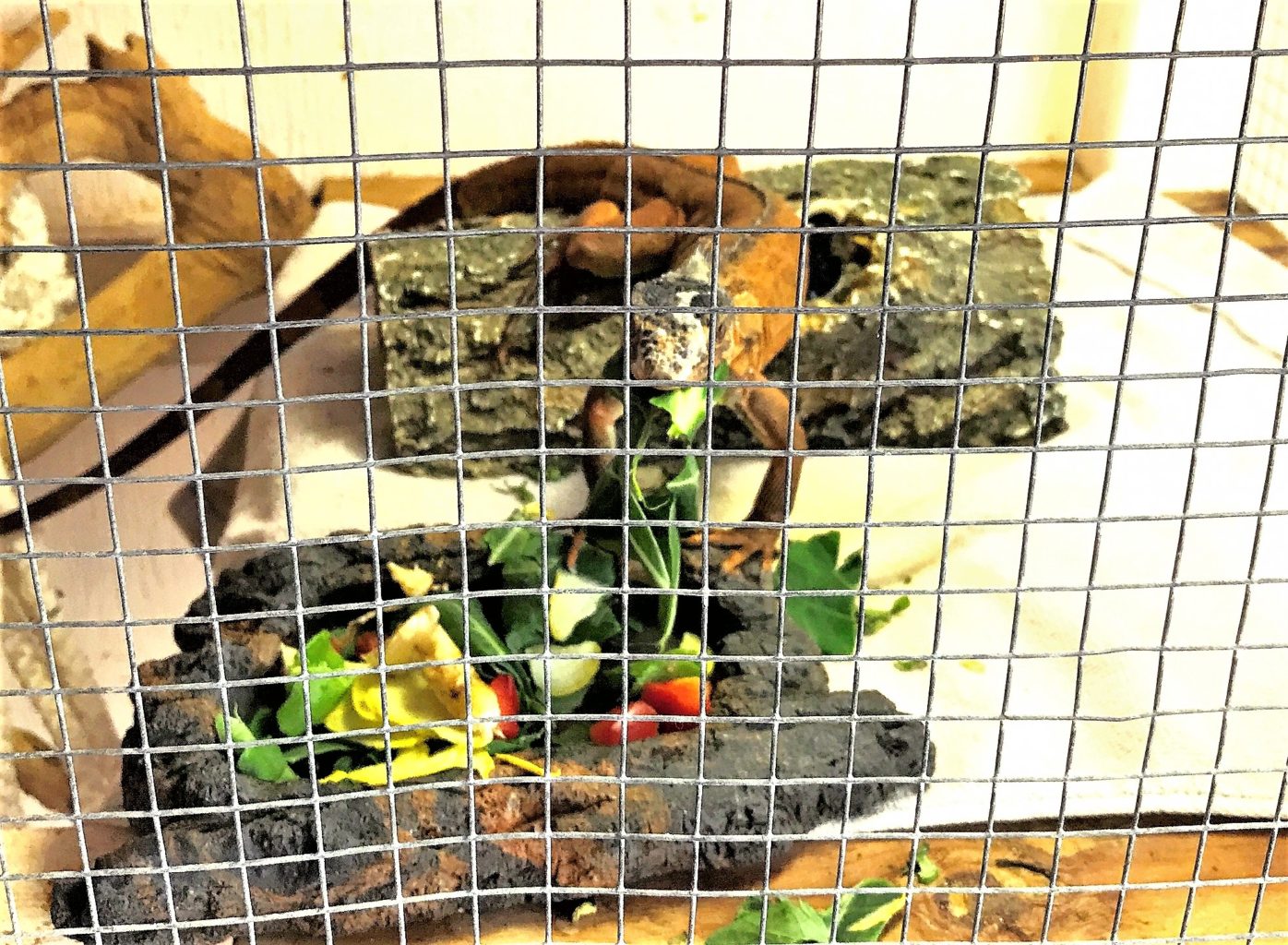 A few days later, I walked into the room and Chile was chomping away at his salad. I thought of my camera, he looked up at me, and improbable as it sounds, he sent me a thought: "I LET you see me eating. You're a really bad stalker. Take another picture if you want."
So, I did.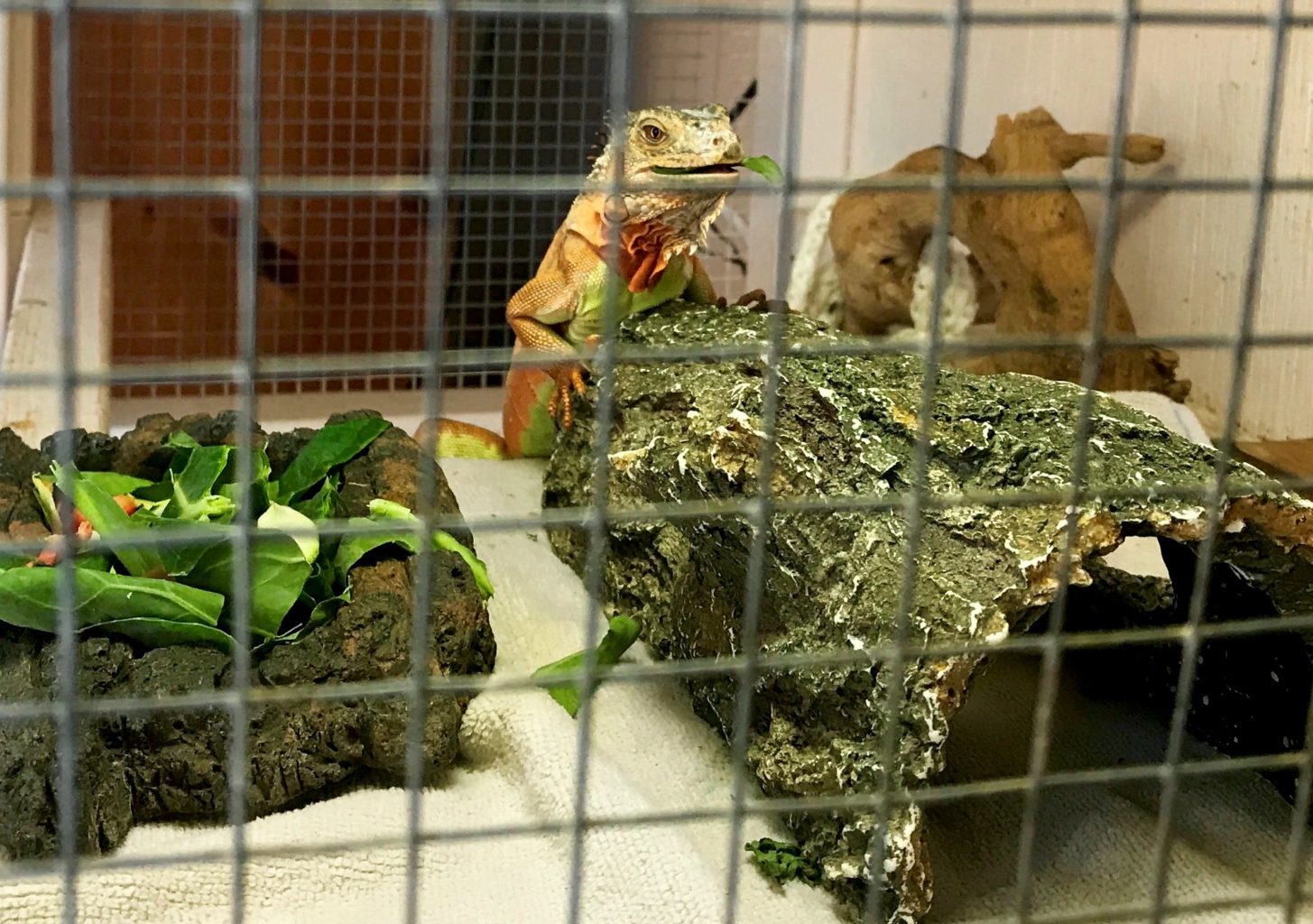 But never again will I stalk an iguana. They're just too dang smart.
Lyric Power Publishing offers student workbooks and activity sheets for teachers, tutors and home schooling parents. One of them is a workbook all about the amazing creatures we call iguanas.