I have a variety of iguanas in my house. Some normally climb in trees, some dwell among rocks. Those in my house live on towels. One thing I have noticed is that they all seem to like soft things, like pillows and cushions.
I've often wondered where in nature they would come across such soft items. I have no clue. But inside my house, they seek comfy places to rest. Here are some examples.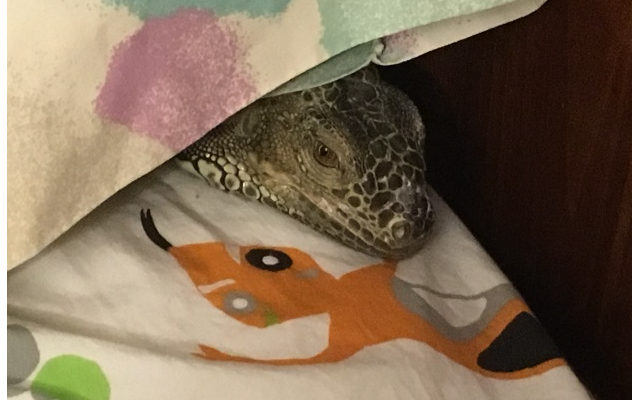 A green iguana in my bed.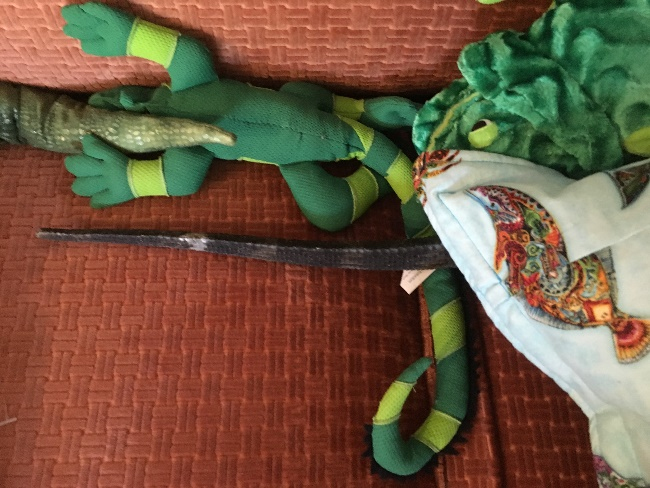 A rhinoceros iguana on my sofa, under a blanket. See the dark tail?
The above iguana also likes to sleep on a cat pillow in her enclosure. Everyone deserves a little softness in their lives.
Lyric Power Publishing offers an educational 30-page workbook on iguanas, full of fun activities and interesting information about these amazing creatures. The workbook is called My Unit Study on Iguanas, and is used by teachers, tutors and parents to supplement the education of children in grades 2-4. Check it out today!