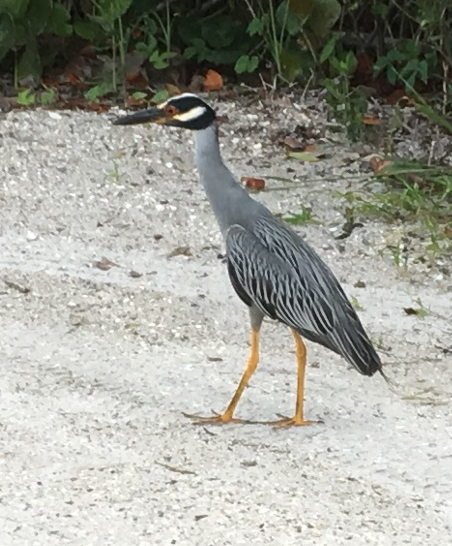 I've seen many night herons in my time. I've admired their sleek yet powerful look, their massive and effective bills. And you can tell these are intelligent birds, not easily intimidated.
Recently, I noticed the back of a night heron's head, something I don't remember doing before. Many herons have long feathers that cascade down their neck or form a crest during mating season to attract a mate. But this night heron has a face on the back of its head!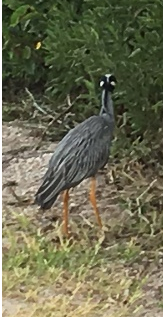 Black and white feathers form what look like to me a face. Is this to intimidate predators? I suspect so. Maybe that's why a night heron can walk with such confidence. It has eyes on the back of its head.
Another exotic bird is called the Brown Booby. You can learn all about it in Lyric Power Publishing's workbook with activity sheets, My Book About the Brown Booby.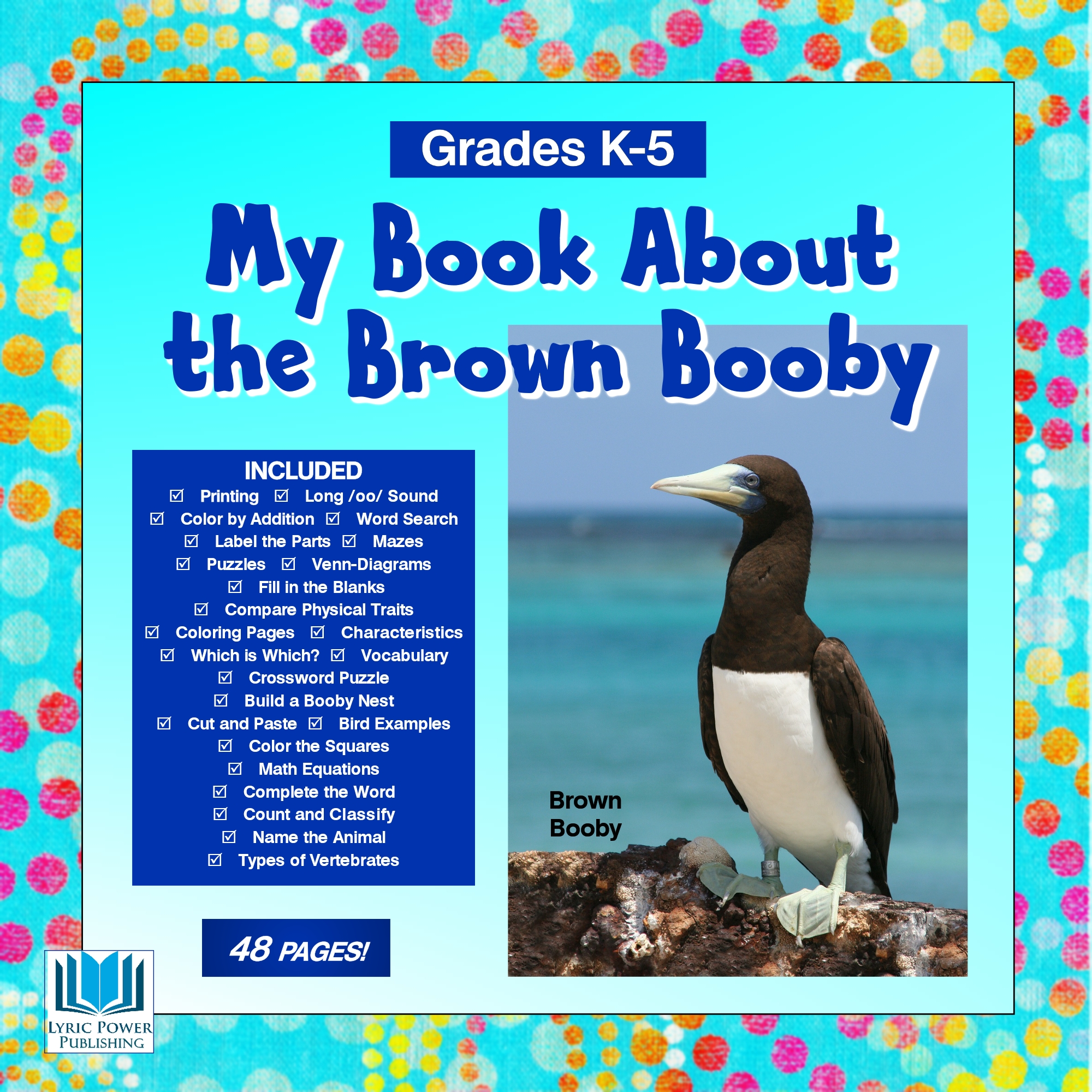 And, a great adventure, based on the true story, is Lyric Power Publishing's Fly Back to the Brac, Brian Brown Booby.